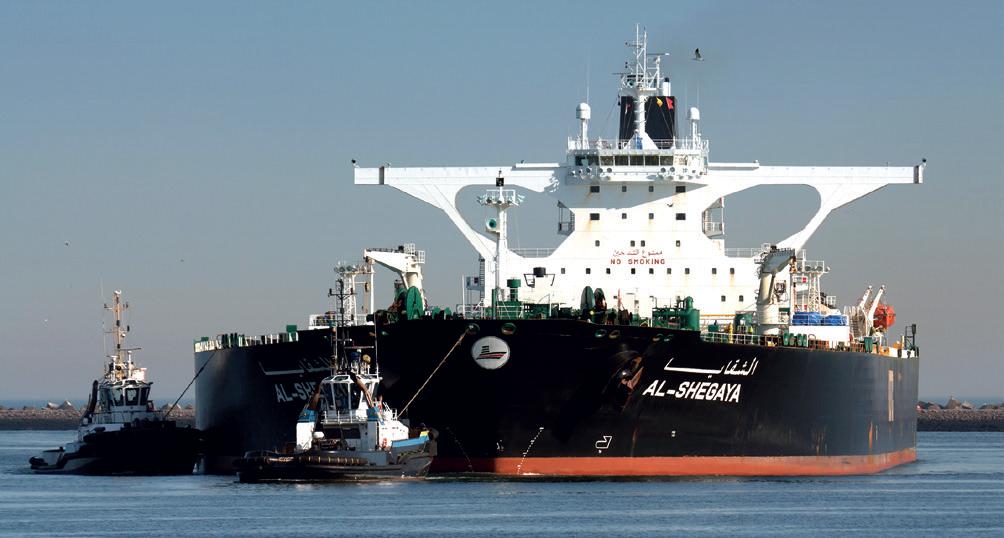 Greens Power Limited of Wakefield, UK, has been working in close partnership with Kuwait Oil Tanker Company (KOTC) by supplying and installing replacement exhaust gas boiler (EGB) units to the company's vessels.
In early 2015, Greens Power was contacted by KOTC following reports of damage to the EGB on AL SHEGAYA. The repairs manager from Greens visited the vessel in Kuwait and carried out a full inspection. This was then followed up with a quotation for replacement equipment with design modifications to ensure optimum efficiency and component life.
Manufactured at our Wakefield (UK) factory, the EGB coils were shipped to ASRY shipyard, Bahrain. The installation team were then mobilised to the yard and the work was carried out on-time, efficiently, and in a safe and professional manner. A Greens Power commissioning engineer was also in attendance during start-up of the equipment.
Whilst on the vessel, our supervisor made recommendations for a monitoring system to prevent similar occurrences; an order was placed and this equipment is currently being manufactured by our control Panel Shop.
Greens Power Limited provides a wide range of services to both marine and land-based customers. We provide skilled, experienced and fully supervised teams which include coded welders, platers, fitters, as well as automation and controls engineers for all steam and heat recovery plant, associated valves and pipework. All of the work we undertake is supported by our in-house engineering, quality and project departments.
Our spares department can provide any spare for almost all makes and models of boiler, burner and ancillary equipment. Whatever the requirement, Greens Power will provide the smart solution.
We provide services that ensure economisers and waste heat recovery systems that we provide to the shipping industry work as efficiently as possible for their...
Green's provides complete services that ensure its customers' economisers and waste heat recovery systems operate as efficiently as possible during their entire lifetime.