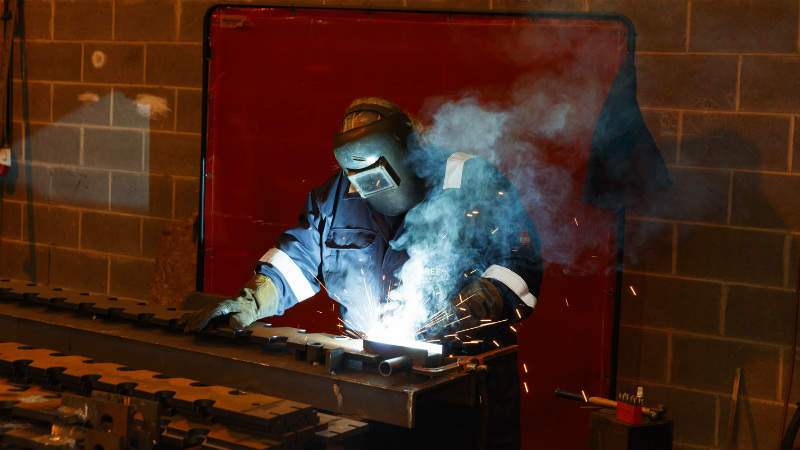 Green's specialises in the design, manufacture, installation and support of fired and exhaust gas boilers and economisers for the marine industry.
The company supplies steam-generating and heat recovery equipment for new builds, as well as performs retrofits for existing installations.
Its patented production machines and class-approved facilities ensure high-quality products that meet the requirements of international marine classification societies.
Repair services for ship boilers
From its head office in Wakefield, UK, Green's mobilises its skilled and experienced service teams to carry out boiler repairs, re-tubes, refractory work, pipework, coded welding, boiler statutory inspections and surveys worldwide.
The company's service and commissioning engineers resolve problems with burners and their controls, as well as perform planned maintenance.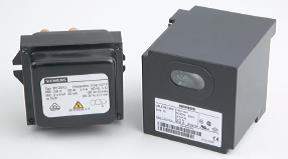 Green's can supply a wide range of spare parts for almost any boiler or burner.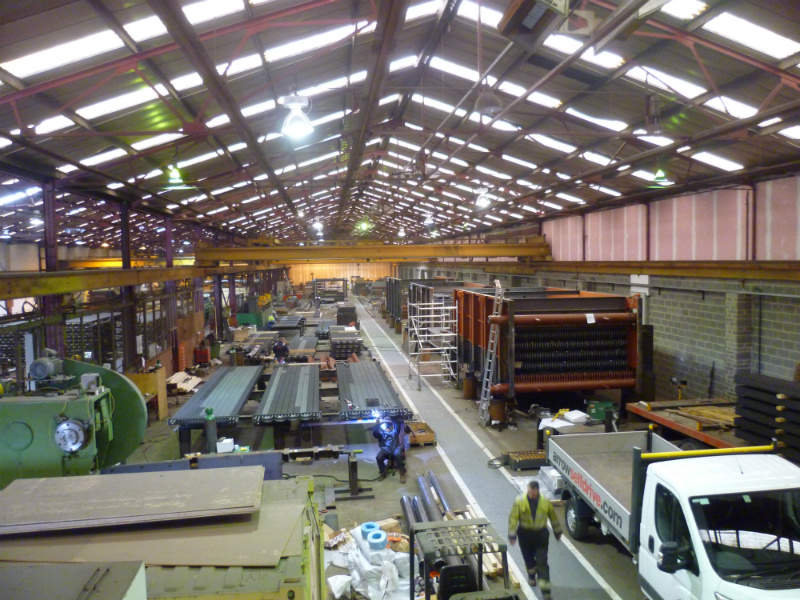 The company's extensive workshops allow it to manufacture a full range of products.
The service and repair team installing replacement exhaust gas boiler coils.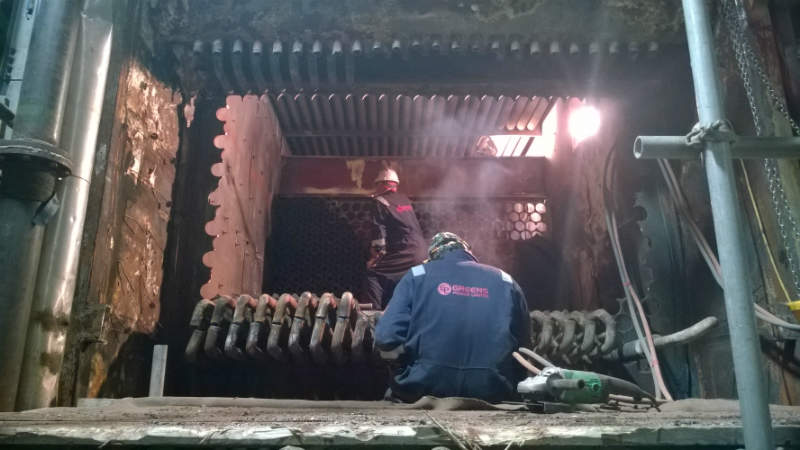 Re-tubing of the economiser on a vessel.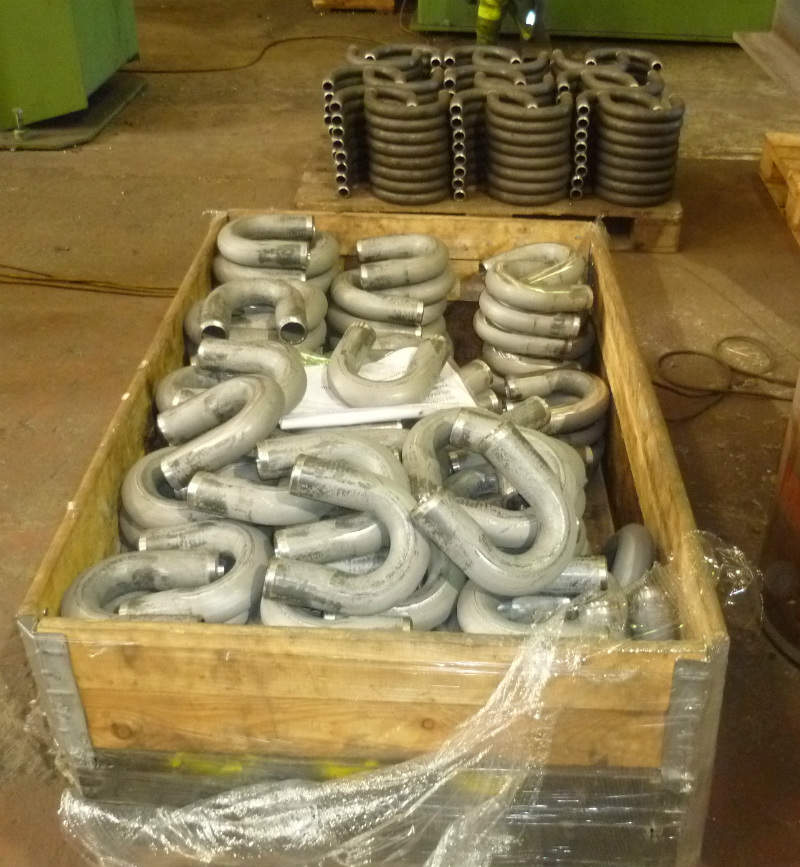 A set of return bends manufactured in our workshop ready to be dispatched to a vessel.
All Green's products are fully tested and go through a strict quality control process. We are certified to ISO9001 and ISO14001 standards.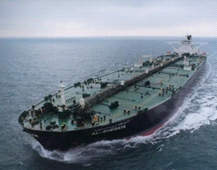 The company re-tubed the exhaust gas boiler on KOTC's Al SHEGAYA, and will soon carry out the same work on its sister vessel.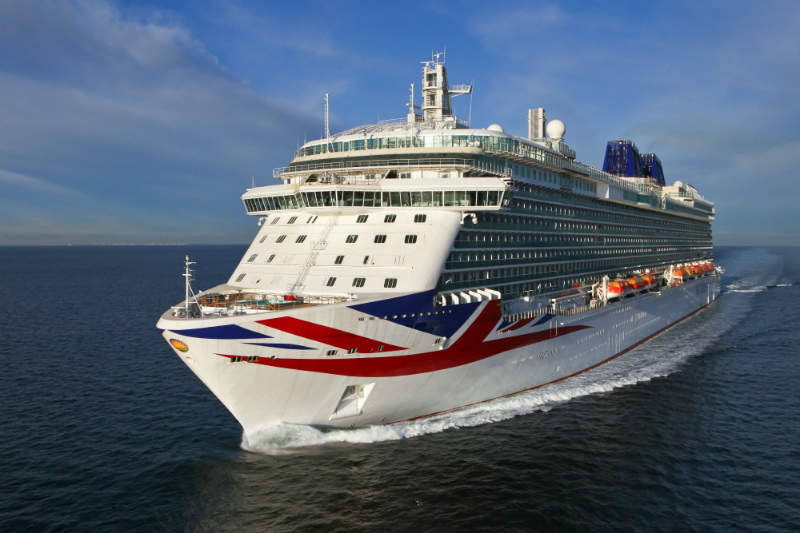 Diesecon exhaust gas boilers are fitted on cruise ships, including P&O Cruise's Britannia.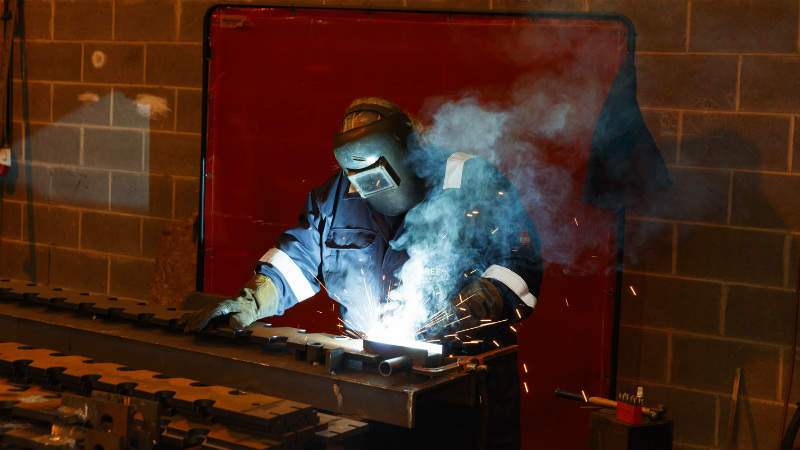 Green's' highly trained specialists carry out repairs, inspections and surveys worldwide.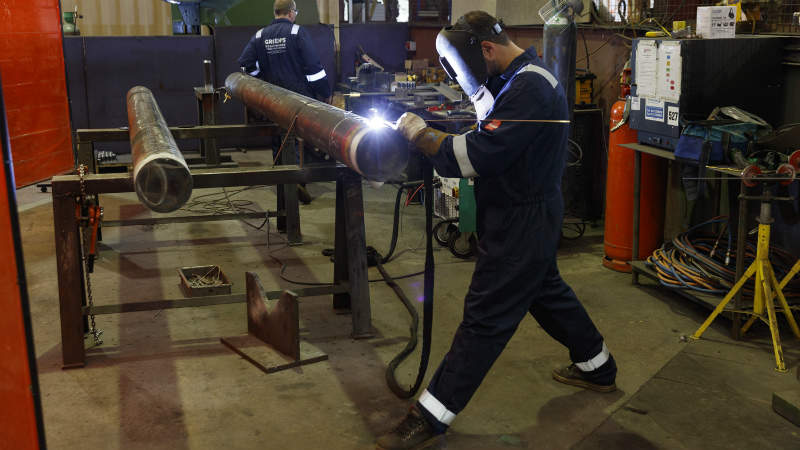 The company's service and commissioning engineers carry out planned maintenance work, as well as resolve problems with burners and their controls.
Green's' experience in the marine boiler industry means it can design, supply and install a number of upgrades and retrofits to ensure boilers continue to operate efficiently.
The company has been creating steam boilers and heat recovery equipment since Edward Green first patented the economiser in 1845.
Marine boiler and burner spares
Green's supplies spare parts for the majority of marine boilers, burners and ancillary equipment.
The company stocks commonly used components available for immediate dispatch, including burner flame scanners, electrodes to finned tubes, and safety valves.
Its experienced spares technicians have an excellent relationship with a number of approved suppliers, allowing the company to quickly source and deliver parts worldwide.
Heat recovery from auxiliary engines
Green's has successfully launched the Spanner HBR composite boiler for waste heat recovery in new builds.
Waste heat recovery can reduce or eliminate the firing of auxiliary boilers while vessels are manoeuvring, at port or occupying certain operating regimes at sea.
For existing sea-going vessels, Green's can retrofit a fully engineered, compact Spanner exhaust gas economiser (EGE), which is suitable for up to three auxiliary engines.
The EGEs provide large fuel savings with a payback of 12-18 months. The units are easy to maintain and cost less to run compared to auxiliary boilers.
Fired boilers for ships
The 'Spanner' smoke tube oil-fired boilers by Green's are designed to enhance efficiency, reliability, compactness and easy access for maintenance and cleaning.
The boilers can be designed to meet steam raising or hot water requirements, and offer steam outputs from 500kg/h to 16,000kg/h at pressures up to 18bar.
Spanner boilers can be fitted with pressure jet or rotary cup burners, depending on the steam output required.
Water tube boilers for maritime vessels
The company's TD, D and ESD-type water tube boilers are suitable for cruise ships, tankers and offshore applications.
For cruise ships, Green's provides large steam drums for multiple exhaust gas economisers.
The steam output for the TD type is between 6,000kg/hr and 50,000kg/hr, with pressures up to 21bar. The D / ESD type provides steam outputs ranging from 10,000kg/hr to 220,000kg/hr, pressures up to 60bar, and temperatures of up to 515°C.
Higher outputs and pressures are available.
Exhaust gas boilers for heat transfer optimisation
Diesecon exhaust gas boilers (water tube) by Green's can be found in operation on numerous vessels, including P&O Cruise's Britannia.
The Diesecon boilers use the company's H-Fin tubes to maximise heat transfer and problem-free operation, and can be installed on both main and auxiliary engines.
Smoke tube exhaust gas boilers
The company's range of vertical or horizontal exhaust gas boilers provide an alternative to water tube designs.
The smoke tube exhaust gas boiler offers its own water and steam space, a feed pump and natural circulation. It does not require an additional pump and can work independently of the ship's auxiliary boiler, a useful feature during system maintenance at sea.
The same units can also incorporate multi-engine applications within the same shell (composite boilers). Alternatively, the boiler can be provided fully flooded and work in conjunction with the oil-fired boiler, using circulating pumps in a conventional manner.