Green's Expands Its Aftermarket Services to Improve Marine Boiler Performance and Reduce Operating Costs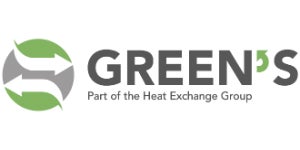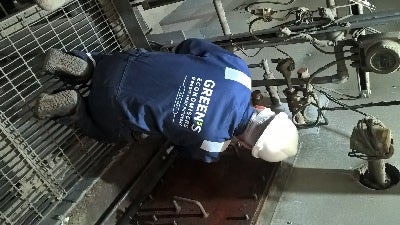 Green's, the waste heat recovery specialist, has launched a boiler inspection service available to marine organisations to identify current and potential problems with boilers and ancillary equipment so that they can be addressed before they become overly costly or result in avoidable outages.
This service is provided by a dedicated, highly qualified inspection team at Green's available for worldwide mobilisation 365 days of the year. They are experts at inspecting, assessing and checking marine boilers are performing as they should and operating to optimum efficiency. Potential problems found and associated recommendations are made as part of a detailed technical report so that plans can be put in place, unnecessary cost and downtime is kept to a minimum and boiler life is extended.
To maximise convenience for ship operators, Green's often undertakes boiler inspection and repairs of marine vessels during docking, anchorage, bunkering, loading or discharging so that they can get back to sea with their boilers at peak performance.
Green's service and repairs manager Neil Ford says: "The expertise our team has built up over many years in boiler design, manufacture and repair is ideally suited to taking a proactive approach to maintenance, which minimises the issues that could severely impact business operations. We are providing this service to boilers from any manufacturer and have already seen it taken up in the UK, Cyprus, Australia and Kuwait."
Green's offers offer systematic boiler inspections, asset integrity assessment, failure analysis, chemical cleaning, repair and a variety of other services that can be tailored to meet specific needs.
We provide services that ensure economisers and waste heat recovery systems that we provide to the shipping industry work as efficiently as possible for their...
Green's provides complete services that ensure its customers' economisers and waste heat recovery systems operate as efficiently as possible during their entire lifetime.