Light Structures is a leading supplier of fibre-optic condition monitoring systems onboard sea vessels based on fibre Bragg grating technology (FBG). Fibre-optic systems offer excellent reliability and unique data quality compared with conventional technology.
The company patented SENSFIB product range includes Hull Stress (condition) Monitoring, Ice Load Monitoring, Sloshing Monitoring, and Integrated Marine Monitoring Systems (IMMS); as well as a comprehensive FPSO / floater monitoring package. In addition to operational data, our systems provide data for active fatigue management reports.
The core SENSFIB system will provide the crew and operator with real-time information about the hull, containment system or structure.
Hull stress / condition monitoring software
SENSFIB offers a complete suite of hull condition monitoring and decision support functions. All sectors of the shipping industry, offshore, navy and coastguard, benefit from guidance from the monitoring systems.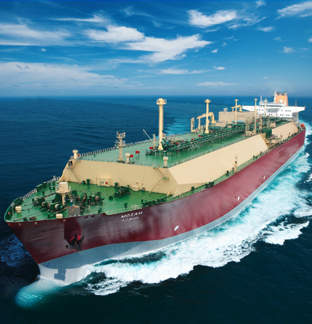 Hull structure can be monitored during operations, providing information on load margins and support for decision-makers.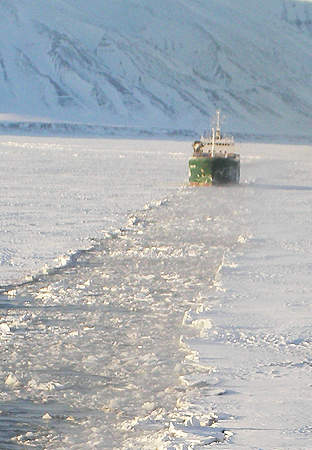 Arctic shipping routes are constantly opening, and ice-infested waters affect an increasing number of vessels.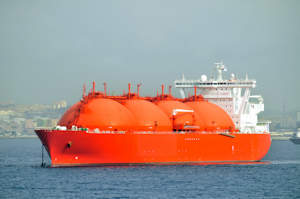 Sloshing damage is a real risk to any vessel. By monitoring cargo motion, you can make the best operational decisions based on tank integrity.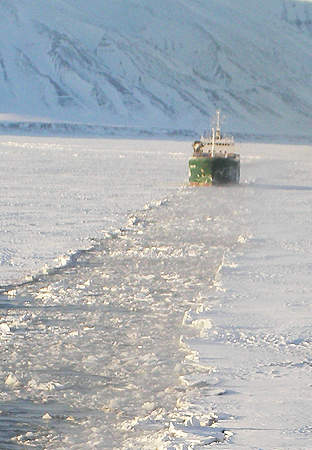 High-speed vessels, catamarans and composite hulls accumulate damage during all operations, even those deemed non-critical.
Current SENSFIB system installations include navy and coastguard vessels, large container and RoRo vessels, shuttle tankers, very large crude carriers (VLCCs), liquified natural gas carriers (LNGCs) (Membrane and Moss), plus FPSOs, FSOs and floaters (semi-subs and drillers) in the offshore segment.
Light Structures delivers a range of different monitoring configurations. Entry-level systems monitor hull girder loading, with four to six sensors placed on the longitudinals. More comprehensive solutions include slamming detection and fatigue monitoring, with dedicated sensors in the waterlines.
For advanced hulls such as high-speed ferries and naval vessels, Light Structures offer tailor-made solutions with a virtually unlimited number of stress sensors.
Monitoring to avoid sloshing damage in marine vessels
Measuring liquid sloshing forces is particularly important for avoiding damage to internal insulation systems of LNG carriers. SENSFIB Sloshing provides information about the occurrence and severity of sloshing. The system can be configured with different types of sensors, and may be retrofitted during docking.
By monitoring the stress on the containment structure during operation, the system provides real-time data on load margins as support for decision-making. The same data can be extracted and analysed, providing valuable input for maintenance planning and fleet utilisation.
Light Structures and Gaztransport & Technigaz (GTT) have joined forces to deliver sloshing monitoring systems to the rapidly expanding LNG fleet.
Ice load monitoring for Arctic shipping routes
With Arctic shipping routes now opened, and increased offshore oil and gas related activities in the Arctic, the challenges of safe operations in ice-infested waters affect vessels and industrial installations.
Transportation systems such as large tankers, gas carriers and bulk carriers, which are able to operate throughout the year, are now showing a great interest in the company's Ice Load Monitoring system.
Ice loads exceeding the design load is a major risk for the hull and may cause permanent damage, interrupting an operation. The SENSFIB Ice Load Monitoring system measures the hull's actual load and displays the utilisation factor of the hull structure before yield (permanent damage).
The system features a bridge display for presenting actual loads in real-time, contributing to safe and effective operations. The system will also represent a valuable support to the increasing number of inexperienced navigators entering arctic waters.
Evaluating mooring tension and integrity for ships
The SENSFIB FPSO system can be extended with a mooring tension display for moored offshore structures. The graphical user interface (GUI) shows the present position and bearing of the structure / hull relative to the ideal position and bearing, as well as the current tension or load on mooring lines.
The Mooring Monitoring package also provides functions for evaluating mooring line integrity, and may be combined with the Active Fatigue Management package to calculate fatigue in structures.
Active fatigue management for ship hulls
Light Structures offers services in data management onshore to help maintenance planners and other personnel manage assets. Reports summarising the hull condition are available based on data from the HSM system. Data can be transferred for onshore analysis on backup media.
Regular condition reports are a supplement to inspections and provide hull status documentation that can be used towards maintenance planning, customers, authorities, environmental groups, and potential buyers.
Decision-making support on ship bridges
The GUI SENSFIB Hull Info presents information from the monitoring system in a user-friendly manner. Views include stress levels, fatigue monitoring, trends and warnings, statistical information, load history, and alarms.
Fibre-optic sensors for surface mounting on-board industrial vessels
Our fibre-optic strain sensors are based on fibre Bragg gratings, and come with individual temperature compensation. Their relatively small size means that they are easily installed on girders and stiffeners throughout all parts of the hull. Mounting the sensors on girders and stiffeners ensures that measurements are not contaminated by local vibrations.
Sensors are fastened with adhesives for optimal stress transfer from the hull surface and can be incorporated in the vessel's coating regime with an unbroken membrane covering the sensor and the surrounding metal.
Fibre-optic sensors offer an electromagnetically passive and intrinsically safe solution with no electrical power outside the central data processing unit, which can be placed in equipment rooms near the bridge. Signals are not affected by electrical fields, and all cables can follow either signal or power cable paths.