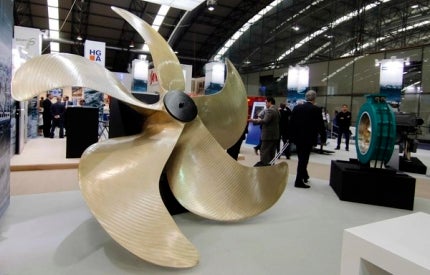 Vicus Desarrollos Tecnológicos (VICUSdt) is an engineering consultancy firm, which initially specialised in propeller designs and manufacturers of both fixed and controllable pitch propeller blades, and twisted rudders.
The company now supplies ship propulsion engineering services and marine propulsion-related solutions for ship performance and energy-efficiency.
Trim optimisation for energy-optimisation on merchant vessels
Running the ship on the optimal trim is one of the most efficient ways of saving fuel on merchant vessels. The stern immersion, together with the bulbous bow location related to free surface, can be optimised in order to minimise the resistance for different combinations of mean draft, trim and speed.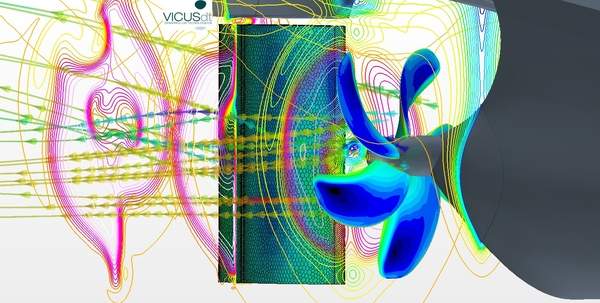 VICUSdt has extensive knowledge of computational fluid dynamics (CFD), which can be applied in self-propulsion analysis.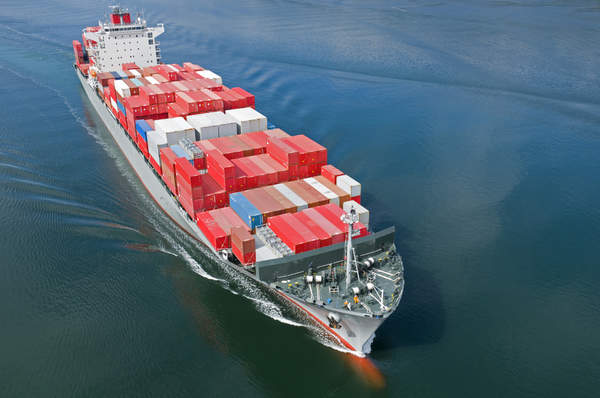 Trim optimisation is beneficial for both container and multipurpose (MPP) vessels.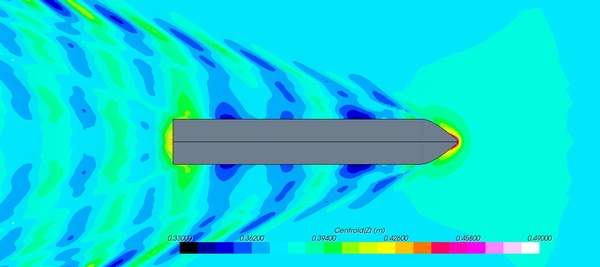 The company performs resistance analysis with free surface for a MPP vessel using CFD.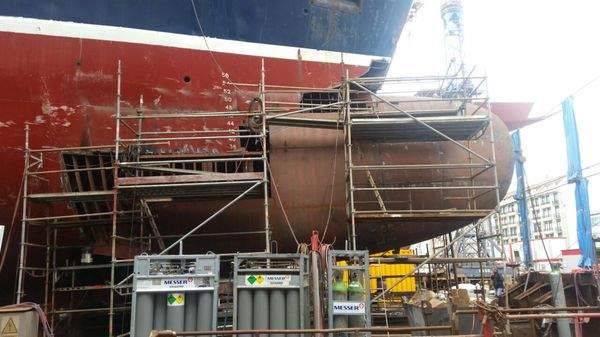 VICUSdt's new bulbous bows can be fitted to any vessel.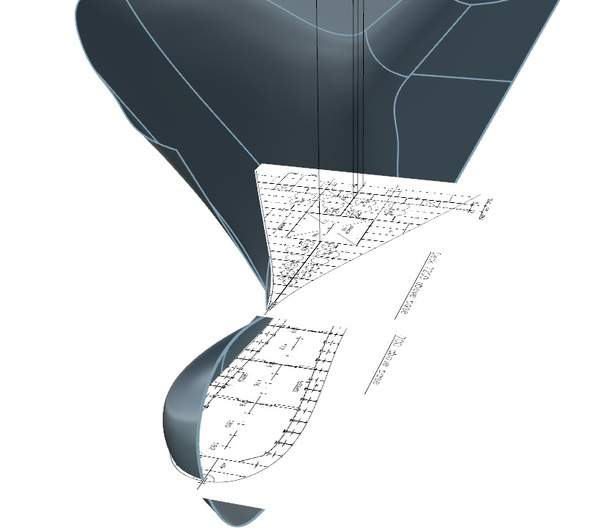 A 3D model of a vessel's hull can be generated from existing drawings.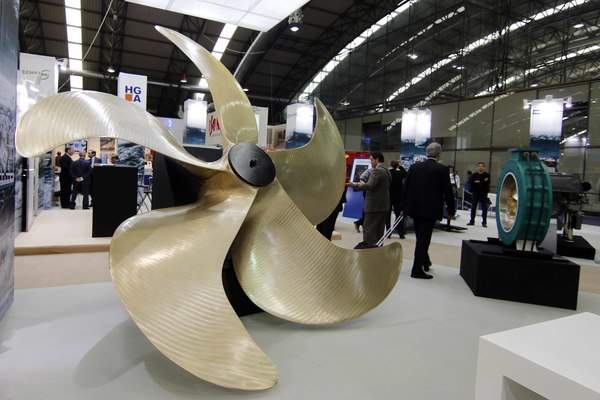 Custom-designed fix pitch propellers show maximum efficiency with reduced cavitations.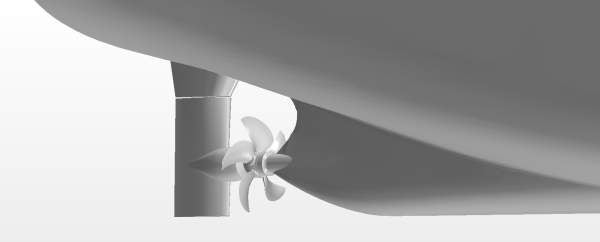 The company creates wake-adapted and twisted leading-edge rudder for optimal vessel performance.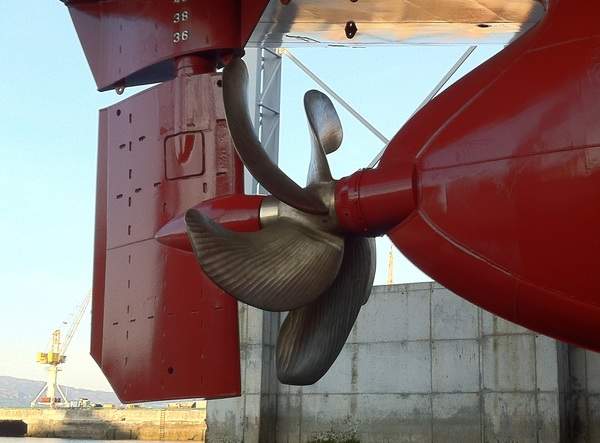 Twisted, leading-edge rudders can lead to significant savings on new or retrofitting projects.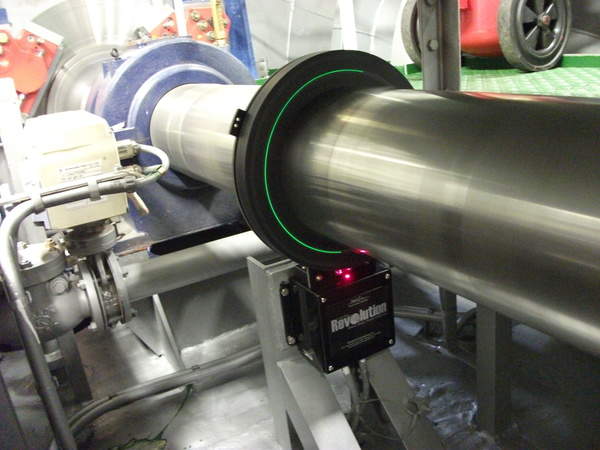 The installation of a permanent torque meter on the shaft ensures a high return-on-investment (ROI).
VICUSdt's costa bulbs improve propeller performance.
VICUSdt works with the leading European shipowners to deliver data sets of trim results for its use on loading computers or standalone; the company's reference list includes chemical tankers, ferries, and liquefied petroleum gas (LPG), container and multipurpose (MPP) vessels.
The company also provides clients with 3D models of hulls.
CFD analysis for hull and propulsion
VICUSdt has developed extensive knowledge of ship propulsion from implementing computational fluid dynamics (CFD) in all ship design and optimisation processes.
By using the most advanced CFD tools on the market, the company's engineers assist clients on the development of the ship's hull through renovation or retrofitting (such as installing a new bulbous bow designed for real-speed and loading conditions, for instance slow steaming).
In 2013, VICUSdt launched its XPRESS energy-efficiency feasibility analysis for evaluation of energy-saving technologies for each case. This approach is fast and cost-effective, ensuring clients will focus on the best technical solution for their vessel.
Custom-designed FP propellers and CPP blades
VICUSdt offers full computer numerical control (CNC) machined, stainless-steel and bronze propellers (18t and up to 5m in diameter). Ships fitted with controllable pitch propellers can be retrofitted with new blades for optimal performance.
The design of controlable pitch (CP) blades and fixed-pitch (FP) propellers for retrofitting is tailored for the real operational conditions of the vessel, offering significant savings, usually between 3% and 10%.
VICUSdt also supplies complete propulsion shafting packages and shafting calculations such as rational alignment, whirling and axial vibration calculations.
Wake-adapted and twisted leading-edge rudders with CFD-designed bulb or fins
Wake-adapted rudders improve the performance of the ship by reducing rudder drag, improving propeller efficiency and increasing course stability. On container vessels, VICUSdt designs twisted rudders tailored for eliminating the leading-edge cavitation.
The design of the twisted rudder is carried out using CFD analysis of the rudder performance with the rotating propeller on different operational conditions. The final design can include a twisted leading-edge, bulb, fins or combinations of these features for maximum propulsive-efficiency.
Torque meters for measuring shaft power
Real power monitoring on the propeller shaft is a key performance indicator parameter on any vessel.
VICUSdt's permanent shaft torque meters solution offers simultaneous monitoring of shaft speed and torque / power, including high-speed reading for torsion vibration analysis on shafts up to 1m in diameter.
Installation is very simple and can be quickly done in confined spaces on the shaft.
Onboard monitoring of shaft power, fuel and diesel engine performance
VICUSdt's team of engineers can travel worldwide to carry out onboard performance measurements of any type, including shaft power measurement and certification for flag authorities or class, torsional vibrations, fuel consumption, exhaust gas (SOx, NOx and EIAPP certification for flag authorities or class), cylinder pressure in diesel engines and electrical power (active power, harmonics and power factor).
Software and variable speed shaft generators
VICUSdt is the European distributor of the award-winning software from Hydrocomp. NavCad, PropCad and PropElements are powerful tools for propeller design and ship powering prediction.
Furthermore, ships equipped with CPP can benefit from the company's SHYMGEN variable speed shaft generator, offering significant savings by running the propulsion on combinator mode. This system can be installed on existing ships at a very competitive cost.