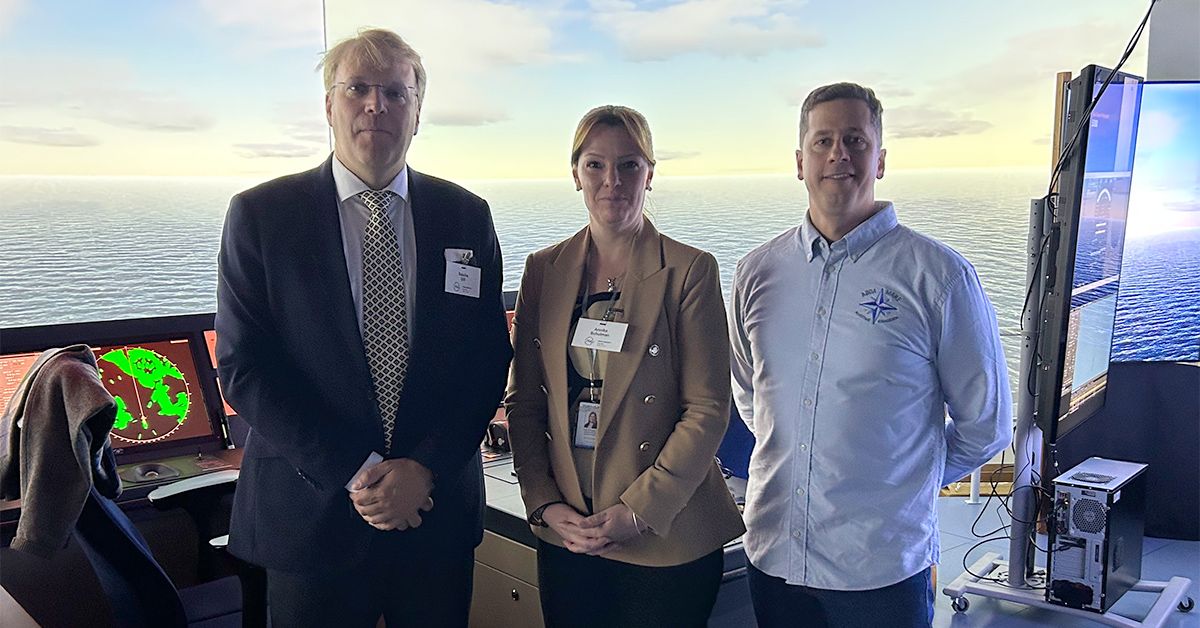 Today, Sascha Gill (DR) from the CLIA in Europe, and Annika Schulman from Port of Turku Ltd, visited Aboa Mare.
During the visit, we focused on presenting the ship simulator bridges (Wärtsilä and Sperry) that many cruise lines also use.
As many cruise lines are moving towards environment-friendlier fuels, we also discussed IGF Code training, which is a specialty of Aboa Mare. IGF code training is part of mandatory safety training for members of the crew who are handling/in charge of bunkering liquefied natural gas (LNG) and methanol.
We hope they both enjoy their stay in Finland!