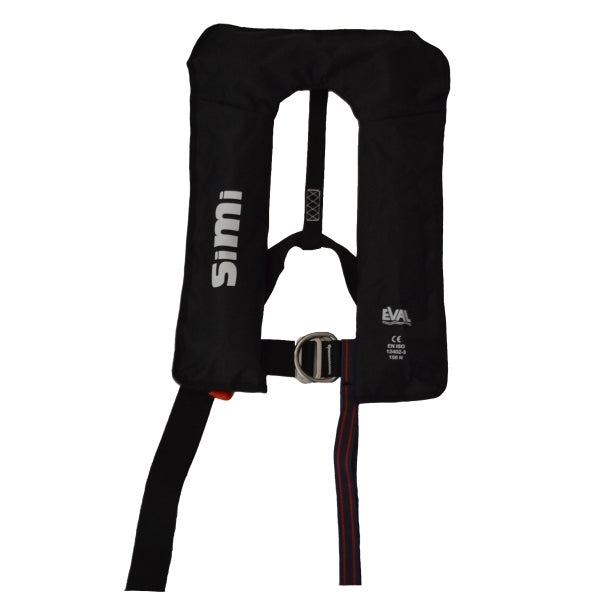 The SIMI inflatable lifejacket by EVAL, which is a combination of small size and comfort, is now available in black colour.
The SIMI lifejacket is suitable for any type of motor-boat or sailing boat, for swimmers and users that do not know how to swim, as well as use in non-sheltered waters even when wearing heavy clothing.
The lifejacket is designed to turn the user into a safe position, even if he is unconscious, complying with all market requirements and European regulations in accordance with standard EN ISO12402-3 / 150N.
SIMI offers increased buoyancy of 165N when fully inflated and is available in six types.
The inflatable chamber is made of distinct yellow cloth and folded into a suitable nylon cover that closes with velcro. The lifejacket features a EN ISO 12402-8 approved whistle, blow mouth and loop / rescue strap, and is equipped with SOLAS-approved retro reflective tape and EN ISO 12402-7 approved materials.
The inflation triggering mechanism, by UML, is of great sensitivity and accuracy and is easily repackaged. The mechanism is compatible with a majority of 33g CO2 cylinders on the market.