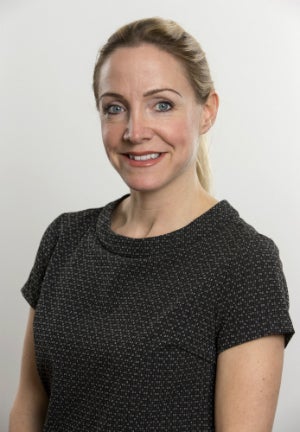 Biotal Marine has developed Biotal MDS 3000, a unique microbial product for the marine industry.
Developed through years of industry-leading research and development, Biotal MDS 3000 has been created to provide a holistic sewage treatment and ship maintenance package. The specifically chosen bacteria in the products are able to efficiently break down uric acid, reducing its ability to form uric scale.
Since 2008, all ships need to be equipped with an approved sewage treatment plant, under the Annex IV revisions from the International Convention for the Prevention of Pollution from Ships (MARPOL).
One of the biggest issues affecting sewage collection systems is the build-up of black water scale in sewage vacuum systems or sewage holding tanks. Safely neutralising the harmful bacteria found in the collection systems is an important issue, and often requires the use of harsh chemicals that are expensive and inefficient.
Black water is commonly caused from flush water and urine that over time forms scale in pipes and process equipment. The build-up of scale is aggravated by the action of the sewage vacuum and the effects of heat in the engine room both increase the evaporation rates of water within the shipping pipes and therefore speed up scale deposition.
Scale build-up within black water pipes eventually leads to blockages and foul odours, which can be an expensive, and time consuming issue to resolve.
The bacteria also prevents the build-up of organic and inorganic scale and matter in sanitation piping systems. The bacteria is able to degrade greases, oils, fats and other organic waste found in sewage pipes and drains, and this reduces the build-up of sludge and deposits in sewage plants and holding tanks.
The bacteria inside Biotal MDS 3000 are able to maintain pipes as they form a biofilm throughout the inside of the drain system, which is chemical and heat resistant, and is able to regenerate following any damage. The bacteria within the biofilm continue to produce enzymes for continuous organic matter and uric acid degradation.
Because the bacteria are specifically selected to break down uric acid and organic matter, Biotal Marine products deliver a targeted and efficient cleaning performance, in comparison with harsher chemicals that have a more general application process.
The use of natural microbes also makes Biotal marine products safer to apply than chemicals, and safer to store and handle for onboard employees. They also have a minimal impact on natural marine ecosystems.
Another advantage of using Biotal MDS 3000 is economic sustainability. After application, the microbes in the formula cultivate in the pipes and sewage collection systems and then continue working. This ensures the products continue working after application. In the long-term this can reduce shipping maintenance costs.
Biotal Marine research and development specialist Emma Saunders said: "Sewage treatment is an essential part of all ship maintenance. Products currently on the market that are used to maintain sewage collection systems are ineffective in preventing scale build-up, and often use harsh and unsafe chemistries to degrade organic and inorganic material.
"That is why we developed Biotal MDS 3000: to provide a far more cost-effective and eco-friendly sewage treatment product for the shipping and marine industry.
"By creating organic microbial cleaning solutions, we are able to offer a holistic cleaning alternative to harsher chemical products that are harmful to the environment, costly, and economically unsustainable."