Choice Ballast Solutions' (Choice) programs and services include planning and evaluation services, integration engineering, certification services, and vessel services for ballast water treatment systems.
We skillfully navigate the complexities of maritime operations and the multifaceted requirements of ballast water treatment retrofit and compliance, returning you to open water with a solution designed for your specific requirements.
Planning and evaluation services for ballast water treatment systems
Choice marine engineers collect vessel design data, trading patterns and specific regulatory requirements. We evaluate the data against our extensive database of ballast water treatment systems and suppliers and make recommendations based on unique fleet or single vessel requirements.
We consider the complexity of the installation and full project timeline, including integration engineering, equipment delivery and project management.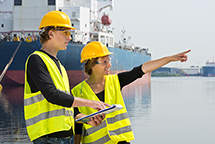 Independent analysis and compliance planning are provided by a select team of technical experts, allowing customers to manage their day-to-day affairs.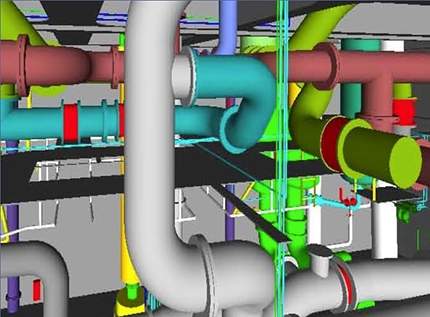 Integration engineering is at the heart of the retrofit project. With technically sound and dedicated talent, Choice provides a worry-free compliance experience.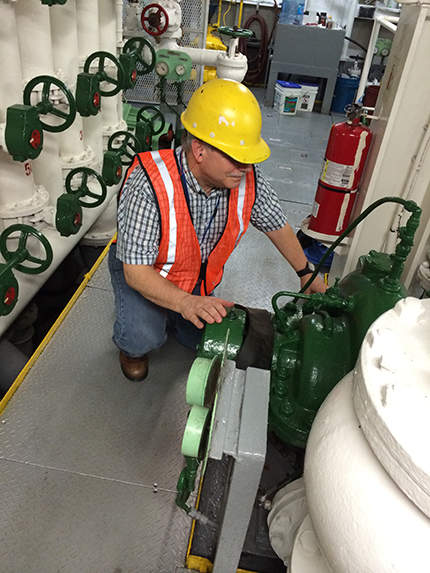 Choice provides ongoing vessel life support through ballast water treatment certification and assessment grounded in functional, biological and residual system evaluation.
3D vessel surveys and integration engineering for ballast water treatment retrofits
Integration engineering begins with a survey of the vessel using a 3D scanner or hand measurements by an experienced marine engineer or surveyor.
Data from the survey is converted to fabrication drawings and submittal drawings. The project engineer will interface with US Coast Guard (USCG) approved independent labs, Flag and Class, to obtain approval of the integration design.
The project engineer will then conduct installation oversight to ensure the ballast water treatment system is installed, started and commissioned properly, concluding with customer signoff.
Certification services for ballast water treatment system suppliers
With extensive experience in design and certification, Choice provides design review and evaluation of your ballast water treatment system, preparation of type approval documentation and interfaces with Flag, Class and US Coast Guard independent labs.
Crew training, compliance assessment, and servicing for ballast water treatment systems
Choice will conduct training of officers and crew on behalf of ballast water treatment system suppliers. System training is multifaceted: technological, operational, functional, biological, residual and maintenance.
Choice will also provide compliance assessment on behalf of owners and operators, including functional, biological and residual evaluation. When necessary, Choice is prepared to support you with service and parts for your ballast water treatment system.
Retrofitting ballast water treatment systems for USGC and IMO compliance
Choice specialises in system integration for ballast water system retrofits for all types of liquid and solid bulk carriers.
We are experts in the application and installation of all varieties of ballast water treatment systems on all types of vessels.
We also provide guidance on how to meet IMO and USCG regulations. The primary Choice advantage is our ability to quickly deploy a technical team to assess your ships' systems, interface with suppliers' technical team and sales specialists. In addition we respond to key decision makers with accurate and timely data to help a customer's bottom line.
About Choice Ballast Solutions
With current offices in Cleveland, Ohio and Tampa, Florida, and cooperation with partners in Europe and Asia, Choice is ideally situated to ensure that the essential services are available when and where they are needed.
Choice has a well-rounded group of field engineers, technicians and service personnel that allows it to respond to its customers quickly.
Personnel are highly skilled and trained to identify opportunities to assist customers in solving problems they didn't think were solvable.
Choice service and engineering personnel are technically competent, fully trained and certified by suppliers.