Optimarin was founded in Norway in 1994 as one of the first companies in the world to develop a system for the environmental treatment of ballast water.
Ballast water treatment
Our technology is based on a solid separation (filter) for pre-treatment, and high doses of ultra violet (UV) irradiation for the inactivation of marine organisms, viruses and bacteria.
The Optimarin Ballast System (OBS) does not use or generate chemicals or biocides in its treatment or cleaning processes. It is based on the idea that such systems should be environmentally sound, simple, flexible and easy to install, as well as capable of operating on both new-builds and existing vessels.
OBS UV is based on a simple design with a powerful UV lamp. It uses a single lamp UV chamber (167m³/h) for all ballast flow rates. For higher flows, two or more UV chambers are installed in parallel on a manifold to meet the required flow. The ballast water is UV treated during both ballasting and de-ballasting, and filtered during the ballasting stage.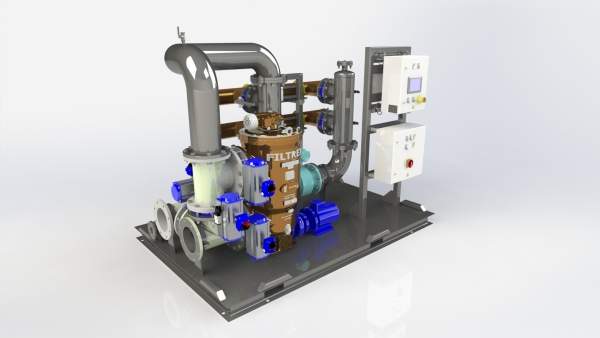 The OBS can handle flows up to 3,000m³/h, or higher upon request.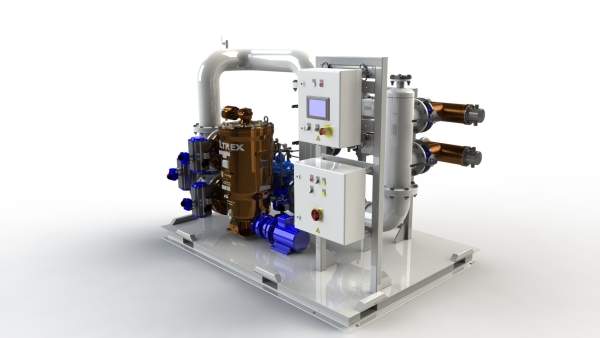 With its small footprint, the OBS requires minimal installation space.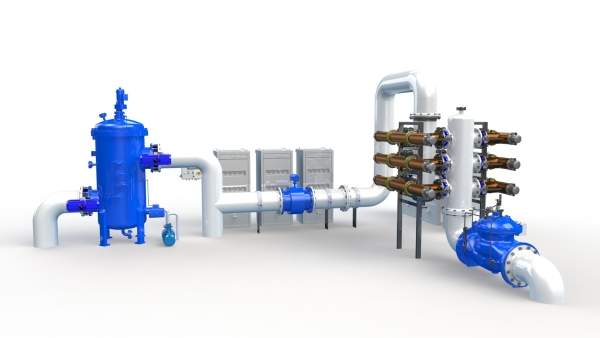 Light in weight, the OBS is usually installed in the pump or engine room.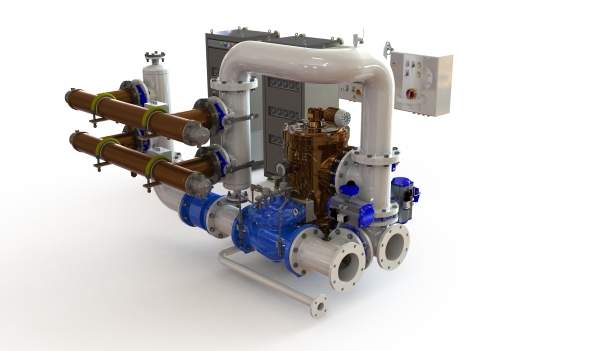 As a customised and flexible solution, the OBS can be fitted to any ship.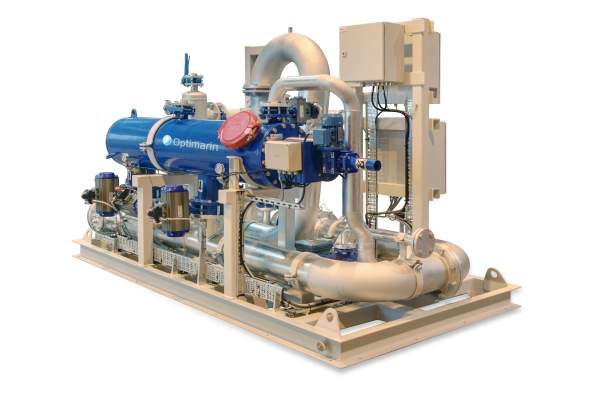 A modularised design makes the OBS ideal for retro-fitting.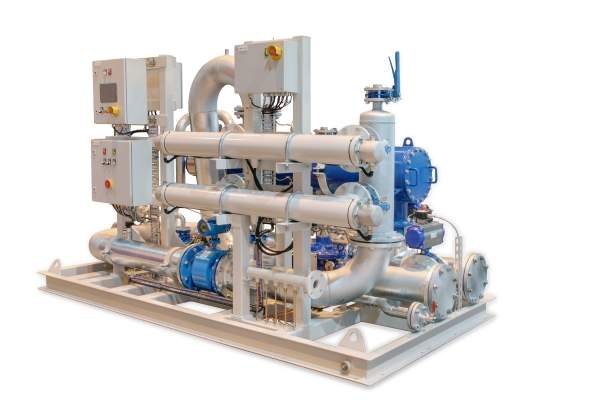 Its environmental design means the OBS does not produce chemicals.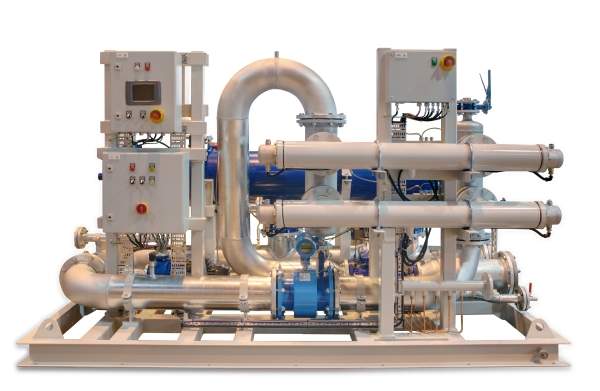 First installed in April 2000, the OBS has attained IMO type-approval.
Ballast system application
The modularised OBS is flexible for all ship types. It has a relatively small footprint and low weight, and will fit all vessel types and sizes. The OBS can be delivered as a complete skid or as a customised solution. It accommodates a wide range of ballast water capacities and can handle flows up to 3,000m³/h or higher upon request.
OBS is easy to install onboard both existing ships (retro-fit) and new-builds. Approximately 25% of the systems sold are for retro-fit applications.
Ballast system installation and maintenance
OBS is usually installed in the pump or engine room, in close proximity to the ballast pumps. The equipment can be installed horizontally or vertically, on- or suspended below-deck, along the ship's side or in several separate locations. It is relatively light in weight, adds no extra noise and has a small footprint, which means it doesn't require much space for installation.
OBS is based on a simple and reliable design. There are few moveable parts, which minimises system maintenance and ensures operational reliability.
The patented UV chamber has a high water flow and high UV intensity, which makes the UV lamps and the inside of the UV chamber self-cleaning, resulting in a relatively long service life.
Water treatment system approval
OBS is a non-active IMO type-approved ballast water treatment system. The type approval is issued by DNV-GL on behalf of the Norwegian Authority. Additionally, Optimarin has received the AMS letter from USCG, Japan's MLIT approval and Russian Flag approval. The system is also approved by DNV-GL, Lloyds, BV ABS and CCS.
The first OBS was installed in April 2000. The current version of the OBS was IMO type-approved and installed in 2009. To date, the OBS has been sold to 300 vessels and 150 systems have been installed.
About Optimarin
Optimarin's original ballast water treatment technology concept was presented to the Norwegian Maritime Authority in May 1997. The technology was then tested at the Institute of Marine Research, Austevoll Aquaculture Research Station in April 1998. The results of these initial tests showed great promise and were presented at IMO in November 1998.
Consequently, the technology received vast interest from early adopters and the media, which lead to Optimarin being invited to participate in several test and demonstration projects in Vancouver during 1999 and later in the Great Lakes as part of the Great Lakes Ballast Demonstration Project.
Optimarin reached finalist positions at The Seatrade Awards 2001 and The Thor Heyerdahl International Maritime Environmental Award presented during Nor-Shipping 2001. In 2002, Optimarin was a finalist once again for the Lloyds List SMM Award in the Safety and Environment category.