Scienco/FAST manufactures certified MarineFAST® Sewage Treatment Systems, first system installed in 1969. As a leading supplier of water and wastewater treatment systems, Scienco/FAST supporting our end clients in meeting new industry and environmental legislation with simple, low cost, robust wastewater treatment systems. Our wastewater treatment innovations ensure that we can supply easy-to-install, trouble-free systems with enhanced safety for some of the harshest environments on the planet.
Other installations include: floating homes, houseboats, riverboat casinos and hotels, all types of workboats, tugboats, leisure crafts, yachts, commercial vessels, offshore platforms, research vessels, icebreakers, military carriers, drill rigs and ships, floating production storage and offloading (FPSOs), tankers, and other types of vessels with onboard facilities. Scienco/FAST keeps your vessel in compliance and at the lowest total cost for treatment!
Advanced wastewater (black and greywater) treatment for any application
Built to handle extreme environments, MarineFAST® Marine Sanitation Devices are certified Type II MSDs for the treatment of blackwater and greywater on board vessels and off shore platforms from one to 2,000+ crews. The MarineFAST units are optimized for treating black and grey wastewater flows from either conventional gravity and/or vacuum fed collection systems. FAST® is a patented, proven process, where bio-degrading microorganisms become 'fixed' to the media and break down incoming organics and consume lesser bacteria and viruses.
This process produces a transparent, odorless waste liquid. These systems are better able to cope with surges and provide higher removal rates for organic material. The technology maintains consistent high performance, low maintenance, as well as sludge management all in one tank. The growth on the media thickens and sloughs off from the media by the aeration process and settle to the bottom of the treatment zone for removal.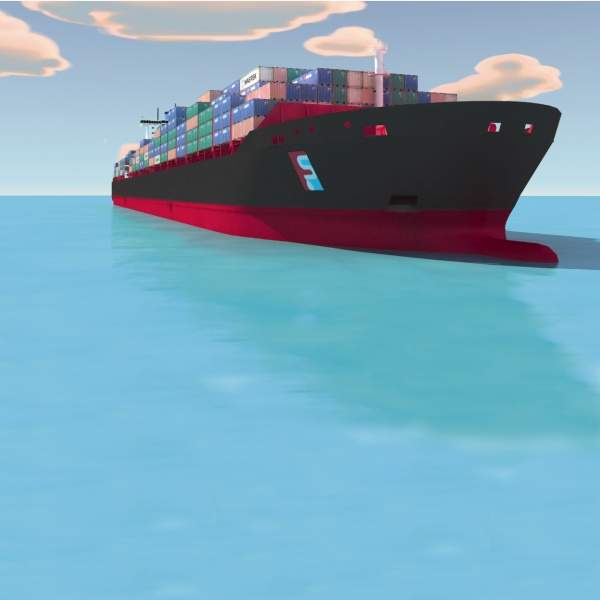 Container ship with MarineFAST Systems sanitation device.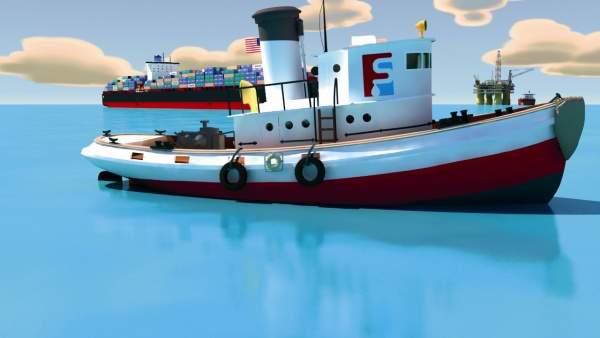 MarineFAST provides solutions for a range of crew size requirements.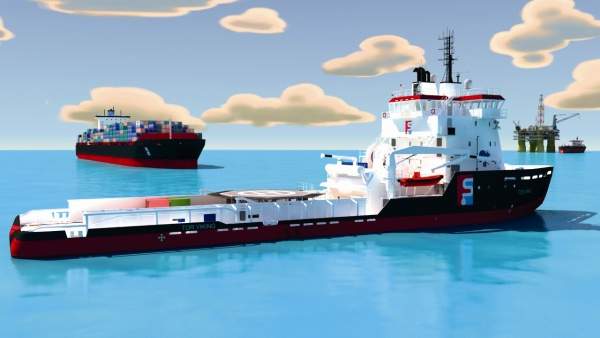 The M and MX-series is ideal for situations where access is limited.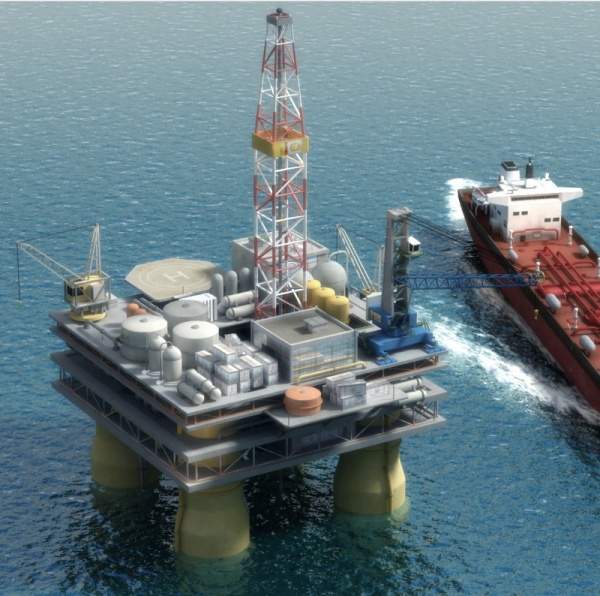 SciencoFAST products are in place in a number of offshore situations.
Per USCG Standards (33 CFR Part 159), type II MSD's produce effluent having fecal coliform bacteria no greater than 200 bacteria count or Colony Forming Units (CFU) per 100 ml and TSS no greater than 150 mg/L; and comply with MARPOL Annex IV regulations for Inspected Vessels. All Marine Sanitation Devices (whether Type I, II, or III) must be US Coast Guard (USCG) certified for vessels with galley(s) and toilet facilities. These devices (MSDs) must comply with the 33 Code of Federal Regulation (CFR) Part 159 regulations to prevent discharge of untreated sewage from vessels into the waters of the United States.
Since 1969, Scienco/FAST's MarineFAST® Type II Marine Sanitation Devices have been installed on some of the 'greenest' boats in the world to provide total sewage treatment, pretreatment, and (in some cases) water reuse opportunities. Since then, over 45,000 FAST® sewage treatment systems have been installed in over 60 countries both on land and marine applications, providing extensive performance and environmental benefits.
Disinfection for any application
A disinfection system is an integral part to a complete ballast water or sewage treatment system. With many options to choose from, Scienco/FAST provides standard units with tablet chlorinators to a more innovative approach with sodium hypochlorite or the use of peracetic acid (PAA). Peracetic acid (PAA) is a powerful oxidant that is receiving much interest in disinfecting water and wastewater flows for the removal of bioflim, unwanted biological growth, and with a long shelf life can, therefore, be applied in a number of applications where traditional disinfection approaches might be challenged. Effective disinfection can be achieved with Scienco/FAST from both cost and efficiency perspectives.
Replacement wastewater treatment applications
The market includes new ships but also retrofits. Scienco/FAST replaces older sewage treatment systems or failing systems with MarineFAST® units even in tight quarters. Scienco/FAST also supplies a range of MSDs specifically designed to reduce the cost of installing sewage treatment equipment into existing ships and platforms. With versatile design and flow rate, the MarineFAST® Systems are compact and modular, suitable for between deck installations where space is limited.
Scienco/FAST provides an easy solution and able to assist in offering services to specify, install and commission work with trained professionals. AdaptABLE, AffordABLE, and FAST®, these systems provide are ideal to meet new build requirements or retrofit for upgrading existing systems.
Scienco/FAST Services
Scienco/FAST can offer complete system supply and a range of wastewater products, including sewage treatment systems, water treatment systems, maintenance tablets, and environmentally-friendly cleaners and descalers. Scienco/FAST and Bio-Microbics works with a global network of Representatives and Distributors and have over 45,000 installations in over 60 countries.
See Scienco/FAST at upcoming Tradeshows
Scienco/FAST, a provider of wastewater treatment systems to the offshore market, will be exhibiting at the following tradeshows:
February 26 – 27, 2014: SMM Turkey
May 5 – 8, 2014: Offshore Technology Conference – Houston, TX USA
May 13 – 15, 2014: ExpoPort Maritime – Constanta, Romania
June 10 – 12, 2014: Global Petroleum Show -Calgary, Canada
June 11 – 12, 2014: Commercial Marine Exp – New Bedford, MA USA
September 30 – October 4, 2014: World Dairy Expo
October 22 – 24, 2014: SNAME – Houston, TX USA
December 4 – 6, 2014: Workboat show – New Orleans, LA USA
April 4 – 6, 2015: SMM India