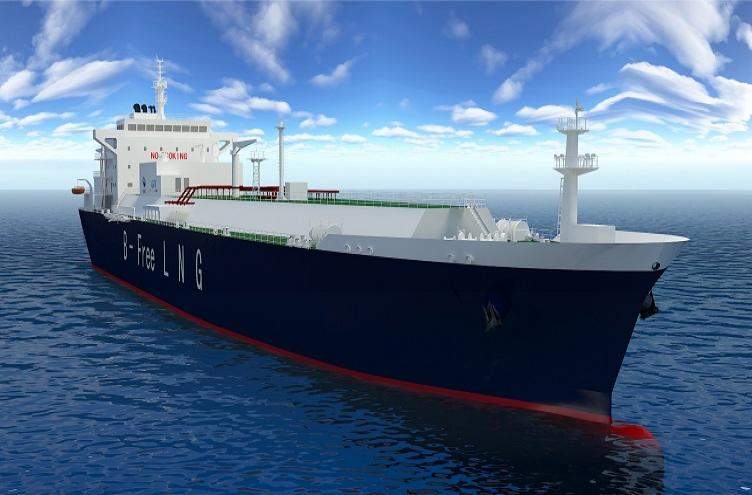 Since steel-hulled vessels were first introduced, ballast water has been vital for improving their stability, propulsion, manoeuvrability, and reducing stress on ship hulls during transit. But while ballast water is essential to safe and efficient shipping operations, the practice of taking up and discharging ballast water can have serious ecological and economic ramifications.
These issues stem largely from ballast water's contribution to the spread of invasive aquatic species (IAS). Bacteria, microbes and small invertebrates are taken up with ballast water during loading, and dispensed in new locations. If they survive, IAS could establish a population in their new environment, and compete with existing species. In some locations, this has contributed to diminishing fish stocks and coastal erosion.
Pressure is growing on ship operators to implement effective ballast water treatment systems on-board to stem the surge of invasive aquatic species. On 8 September 2017, the International Maritime Organization (IMO) officially adopted its Ballast Water Management Convention, under which ships in participating nations must manage their ballast water so that aquatic organisms and pathogens are removed or rendered harmless before ballast water is released into a new location.
But while ship operators scramble to comply with the new IMO rules, the move poses another question: why not cut out the middle man and replace ballast tanks altogether? A number of projects have explored the possibility of providing new-build vessels that achieve stability without requiring ballast water.
Various ideas have been coming together since the late 1990s, but these have rarely taken hold. However, with new regulatory pressure causing operators to take stock, could this be about to change?
Ballast tank alternatives
Creating ships with an alternative non-ballast solution means that they are no longer bound by regulations surrounding ballast water treatment. Getting rid of pumps, pipes and valves associated with ballast water tanks could reduce costs related to maintenance, free up electrical power usually required for de-ballasting, and make ballast water treatment systems redundant, making it the cheapest way to comply with IMO rules.
How well do you really know your competitors?
Access the most comprehensive Company Profiles on the market, powered by GlobalData. Save hours of research. Gain competitive edge.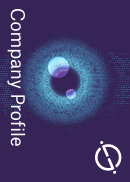 Company Profile – free sample
Thank you!
Your download email will arrive shortly
Not ready to buy yet? Download a free sample
We are confident about the unique quality of our Company Profiles. However, we want you to make the most beneficial decision for your business, so we offer a free sample that you can download by submitting the below form
By GlobalData
"Getting rid of pumps, pipes and valves associated with ballast water tanks could reduce costs related to maintenance."
In the past, these concepts have often relied on nifty design innovation to provide the same stability as ballast water, without the associated economic and environmental impacts. The ultimate goal is to increase the ship's draught – the vertical distance between the waterline and the bottom of the hull – and prevent it from rising too high out of the water when it unloads its heavy cargo.
One concept has been to widen ship beams and use unique hull designs to displace water from the vessel's centreline in a bid to increase stability. In the early 2000s, the Delft University of Technology proposed a 'Monomaran' design, which would apply a catamaran-like hull to container vessels.
Elsewhere, Daewoo Shipbuilding & Marine Engineering pitched a 'Solid Ballast Ship', which would keep its conventional displacement hull and replicate ballast water with a number of 25-tonne containers. According to an IMO report, the use of these 'solid ballast TEUs' on container ships could provide unladen stability and trim (i.e. the difference between the forward and aft draft), without the need for ballast water.
For over a decade, scientists at the University of Michigan have been exploring 'continuous flow' methods for keeping ships stable. In lieu of ballast tanks, ships could be equipped with a variable buoyancy system comprising a network of trunks running from the bow to the stern, below the waterline. Water passing through these channels would reduce the ship's buoyancy, instead of weighing it down.
"We're opening part of the hull to the sea, creating a very slow flow through the trunks from bow to stern," University of Michigan professor Michael Parsons told Michigan News. "You're continuously sweeping water through the ship and out. So you're always filled with local sea water, not hauling water from one part of the world to the other."
Reluctance to change
However, ballast-free and continuous flow concepts have faced a number of hurdles in the past. Despite negating the costs involved with ballast water, ballast-free hull designs have resulted in higher hull build costs and operational costs from increased hull drag.
"Along with a lack of regulatory pressure, strong conservatism in the shipping industry has also held back ballast-free shipping."
"Many vessels have dimensional restrictions," says Lorenz Claes, senior naval architect at maritime engineering company and LNG specialist GTT. "In that case, it is very difficult to propose a ballast-free solution."
"Typically a ballast-free tanker or bulker would have to be increased in beam to carry the same amount of cargo as a conventional vessel because generally at least draft and length are limited. This is at least a more costly vessel, if not incompatible with beam restrictions."
Claes says that along with a lack of regulatory pressure, strong conservatism in the shipping industry has also held back ballast-free shipping. Operators may worry about being the first to introduce a new vessel type; particularly if they are concerned it won't be seaworthy.
A number of solutions have therefore been introduced that minimise ballast discharge, without eliminating tanks altogether. One example is storm ballast designs, which feature a v-hull design and a few tanks for temporary ballast that can be taken up to increase draught during bad weather. Another option has been cleaning water externally (i.e. at ports) before it is added to ballast tanks.
Nevertheless, Claes says that these 'half-way' options still require on-board ballast systems, limiting their benefits. Despite apprehension in the past, he says, the advantages for the creation of a ballast-free vessel far exceed the disadvantages.
A ballast-free future?
Aside from the cost of regulatory benefit, ballast-free vessels could have an extended service life without the threat of corrosion caused by sediment build-up in ballast tanks. Eliminating this would also cut inspection and cleaning times, making life easier for crew members. Claes says that the vessel's course-keeping capabilities would also be improved, and travelling without heavy ballast tanks would reduce slamming impacts in heavy weather.
"Hyundai Mipo Dockyard and Bernhard Schulte Shipmanagement are working to create the world's first ballast-free LNG vessel."
Currently, the prospect of ballast-free shipping is being explored in the liquefied natural gas (LNG) space. Hyundai Mipo Dockyard and Bernhard Schulte Shipmanagement are working to create the world's first ballast-free LNG vessel. Dalian Shipbuilding Industry Corporation (DSIC), GTT and Belgian shipping company Exmar have also embarked on a project to develop a new ballast-free LNG carrier.
Claes says that the GTT project, and the overall movement towards ballast-free shipping, will face challenges. Harbour and quays could need to be updated to accommodate a higher draft difference between loaded and empty conditions than on conventional carriers, and designs will need a high level precision to make adequate adjustments for trim. Nevertheless, he says that if the project works, it could lead to more new-build vessels going ballast-free in the future.
"If a breakthrough is achieved, other gas carrier types may come, too," he says. "We at GTT know that ship-designers are investigating other ship types such as small-medium size tankers. This is encouraging."