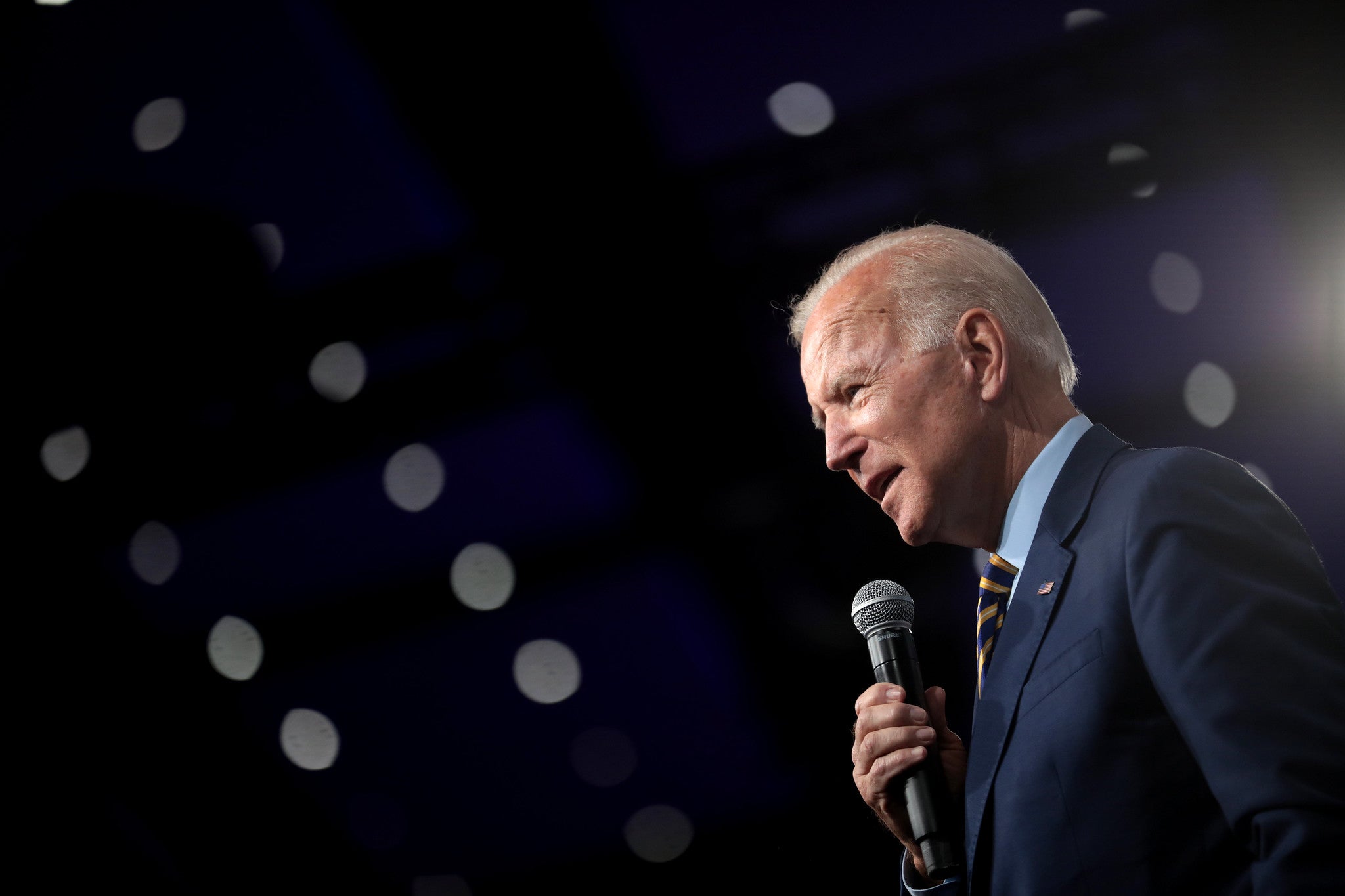 Joe Biden and Kamala Harris are less than a month away from replacing Donald Trump and Mike Pence in the White House after a landslide victory saw them win the US election in November.  
With endorsement from over 80 million people, Biden defeated Trump by winning 306 electoral college votes against 232 in what will be remembered as one of the most controversial presidential elections in US history. 
Despite the seemingly unequivocal result, Biden's rise to office has been marred by delays, mostly caused by Trump's (so far) unconfirmed claims of voting fraud, which triggered recounts in some states and effectively stalled the transition period. 
Amidst this backdrop of voting controversies, public demonstrations, rising Covid-19 cases and unemployment, the maritime industry is waiting to find out what Biden has in store.
Trump's impact on the maritime industry
A move entirely orchestrated by the Trump administration, the US's ongoing trade war with China is thought to have heavily impacted the US bulker and container sectors, which benefit from free trade regimes. 
Figures from BIMCO show a substantial drop in the tonnes of tariffed goods exported by the US to China from 2017 to 2019, with data also showing the US had failed to make up for this decrease in other markets. As the Covid-19 pandemic rages on, traffic volumes remain dangerously low compared to previous years. 
"Figures show a substantial drop in the tonnes of tariffed goods exported by the US to."
"Tariffs, the chilling effect of ongoing negotiations and the continuing standoff between the White House and China have certainly impacted trade in the Pacific," Cozen O'Connor attorney Jeff Vogel told Ship in November.
On the other hand, Trump has made some notable contributions to the sector, especially domestically. Despite initially signing off a major cut to the US Department of Transportation's (DoT) funding in early 2017, his administration approved numerous initiatives that have positively supported the industry during his tenure. These include enabling port development through a series of grants announced in early 2020 by US Secretary for Transportation Elaine Chao; beneficiaries of which included Anchorage port in Alaska, Los Angeles in California and Cape Canaveral in Florida. 
Another segment to receive federal support was shipbuilding, which received greater funding for National Security Multi Mission Vessels, a set of training vessels set to be used by state maritime academies and humanitarian aid and disaster relief operations. 
Biden's approach: ending the trade war
Biden and Harris will likely bring about several changes for the industry, shifting from Trump's protectionist measures to a more trade-centric and environmental mindset. 
"Biden already has come out with a number of policy pronouncements," says Dr Jason Nye, CEO of LAVLE, a Washington-based sustainable battery technology company focused on the maritime sector. "We know that he's going to do things a lot differently than Trump did in most of the areas that affect our industry."
Nye expects trade will see major changes under Biden. "Mr Trump has been engaged in a number of trade wars that have slowed down trade," he says. "We're [based] very close to the port of Seattle and we know that trade has definitely slowed down at the port under the Trump administration."
"When trade normalises, we also expect to see an increase in agricultural commodities being shipped."
Biden's arrival is expected to reverse this decision, as he'll likely be pushing for stronger trade relationships with the EU, as well as the creation of more jobs in the sector. 
"The Biden administration seems to be focused on [creating] new sustainable-type jobs, especially in the green technology area," he continues, "whereas the past administration was more focused on more traditional manufacturing jobs."
Increased trade opportunities will hopefully provide much-needed financial relief to shipping companies after a year spent operating at reduced traffic and capacity due to the pandemic. "We also see the rise in trade to equal a rise in income for shippers' suppliers and maintenance sectors," Nye adds.  
"When trade normalises, we also expect to see an increase in agricultural commodities being shipped and if we get a vaccine, we'll start to see an increase in consumer demand [there] as well," 
The fight against climate change
A loud advocate of tackling climate change ever since his days as vice president under Barack Obama, Biden has also pledged to pursue this goal once elected. According to his campaign website, shipping has a key role to play in the new president's decarbonisation plans. 
"Biden was there alongside President Obama to rally the world to get the Paris [Accord on Climate Change], and he will be prepared on day one of his presidency to take it to the next level," his manifesto reads. "To catalyse this effort, Biden will, in his first 100 days in office […] lead the world to lock in enforceable international agreements to reduce emissions in global shipping and aviation."
"Science has kind of taken a backseat in guiding policy in these past four years."
This has been welcomed by LAVLE, which is involved in electrifying the transport sector, especially shipping. "Science has kind of taken a backseat in guiding policy in these past four years, but we expect to see it play a greater part in determining the technologies that the government is going to support [from now on]," says Nye. 
The sector has already started to make significant efforts to reduce carbon emissions by investing in sustainable fuels such as liquefied natural gas, but this is only the start of a long process that the Biden administration will need to support and catalyse in the coming four years. "The next step is really to take the development of advanced batteries and put those into play, which is what we do," Nye adds. "The electrification of the world's fleet is something we expect the Biden administration to really promote."
Beyond that, there is expected to be a greater emphasis on the offshore wind sector, as well as the vessels, towers and turbines that support it via a $2trn clean energy and infrastructure plan. "Eventually, we're going to see an uptick in shipbuilding to support that," Nye comments. "It may take a year or two before we really see the impacts of that and the increase in the size of fleets, but it is something we expect to see."
The Biden administration is expected to continue Secretary Chao's work on ports, but with more of a sustainable focus. Key to achieving this will be the introduction of an emissions monitoring, reporting and verification programme for ships entering US ports. The plan would help ports keep track of their emissions and hold them to account for their pollution levels. 
As Nye explains, the idea is part of a broader pledge to improve the living standards of the minority neighbourhoods living in proximity to ports, which could benefit from reduced smog. "We haven't really seen much of that, to date, under any of the previous administrations as [so far] it's been largely led by the ports themselves," he says. 
"We expect the Biden administration to support the electrification of ports themselves, the ship's requirements for the last miles coming into port, tugs that can help those ships meet those requirements and also transfer vehicles. Many of the ports are already requiring them to go fully electric by certain dates varying by port."
Regulation and the next steps
From a regulatory and legislative perspective, the future of the US maritime industry is strongly tied to the appointment of the new head of the United States Maritime Administration (MARAD), the Department for Transportation agency responsible for the sector. 
"We'll be watching closely to see who will be the MARAD appointee," comments Nye. "Whoever gets in that position will have a lot of influence for the maritime sector and is key to negotiate with all the other departments."
"We'll be watching closely to see who will be the MARAD appointee."
Whilst a name is yet to be announced, Biden's environmentally focused philosophy is likely to play a pivotal role in the choice of the candidate. This won't just influence the future of the sector from a domestic standpoint, but also its role within the UN's International Maritime Organization (IMO). 
The US currently holds a 'Tier A' seat at the IMO, though as Nye says, it has not been exerting as much power in recent years. "The Biden administration has made very clear statements and promises that they will be much more active in that," he concludes. "We expect that nexus of greening to come up more with the IMO and the US to become a leader again in promoting the [decarbonisation] of shipping by using its presence at the IMO and Tier-a status."