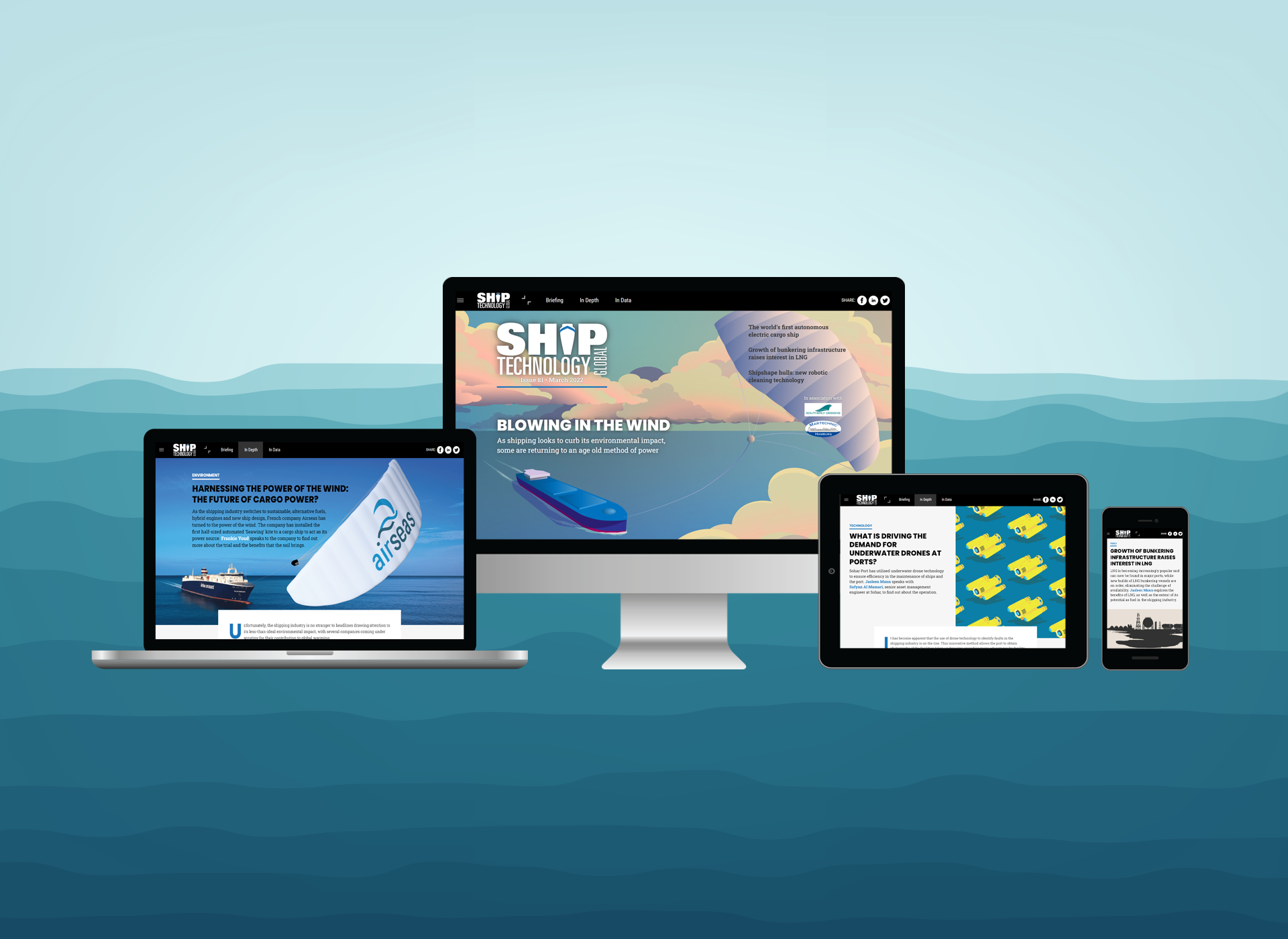 When Oceanbird revealed their new ship design last year, my personal Twittersphere had a very nice giggle. The new vessel promises to cut cargo shipping emissions by 90% – mightily impressive.
The problem is, it's using technology that has been around since around the first century. It uses sails.
Well, it's not a problem with the application. Sails work. they always have. It's a problem with the adoption. Engines are more reliable than sails. That's why we use engines. Shipping needs to be reliable, and wind power isn't. But what if it was?
There is also the real phenomenon that, if we're honest, everybody wants the best option to be exciting, complicated, shiny new technology. Not sails.
In our cover story this issue, we look at another company, Airseas, that's trying to convince people to go back to the old ways, and embrace wind power for shipping.
We also look at the growth of LNG infrastructure, the first autonomous cargo ship, autonomous hull cleaning, and the growing demand for underwater drones in ports.
For all of this and more, read on. And don't forget to stay up to date with everything at @ShipTechMag.
Peter Nilson, editor
Whether you are on a desktop, tablet or smartphone, you can read the magazine for free online.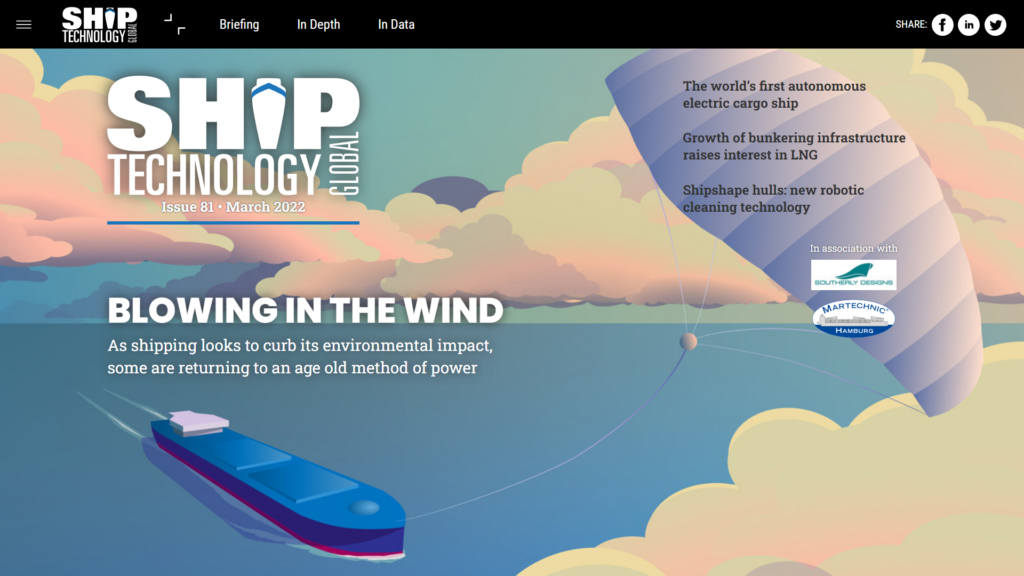 In this issue
Harnessing the power of the wind: the future of cargo power?
As the shipping industry switches to sustainable, alternative fuels, hybrid engines and new ship design, French company Airseas has turned to the power of the wind. The company has installed the first half-sized automated 'Seawing' kite to a cargo ship to act as its power source. Frankie Youd speaks to the company to find out more about the trial and the benefits that the sail brings.
Crewless cargo: the world's first autonomous electric cargo ship
The world's first fully electric, completely autonomous cargo ship has successfully completed its maiden voyage in Norway, but fear not, it's a far cry from the dramatic movie depictions of 'ghost ships'. Frankie Youd profiles the vessel and highlights the benefits of this new technology.
Growth of bunkering infrastructure raises interest in LNG
LNG is becoming increasingly popular and can now be found in major ports, while new builds of LNG bunkering vessels are on order, eliminating the challenge of availability. Jasleen Mann explores the benefits of LNG, as well as the extent of its potential as fuel in the shipping industry.
Shipshape hulls: inside new robotic cleaning technology
Keeping a ship hull clean offers many benefits for the overall running of the vessel and the environment. Shipshave has a new robotic solution to keeping hulls clean. Frankie Youd investigates the technology.
What is driving the demand for underwater drones at ports?
SoHaR Port has utilised underwater drone technology to ensure efficiency in the maintenance of ships and the port. Jasleen Mann speaks with Sufyan Al Mamari, senior asset management engineer at Sohar, to find out about the operation.
Next issue preview
To improve and ensure safe vessel navigation in Papua New Guinea waters, technology company VisSim and project partner M-NAV Solutions have upgraded coastal monitoring and surveillance systems.
The technology will contribute towards improved safety navigation, planning of marine traffic, and better surveillance of remote coastal waters.
Alongside these safety benefits, the technology will also redirect marine traffic to avoid sensitive sea areas in order to maintain a pristine marine environment. We speak to the company to find out more about the technology.
In the meantime, you can stay up to date with everything at @ShipTechMag.
Would you like to be notified when a new issue of Future Cruise is out? Sign up for email alerts here!
We will only use your email address to let you know when a new issue is available. Ship Technology Global is published bimonthly.