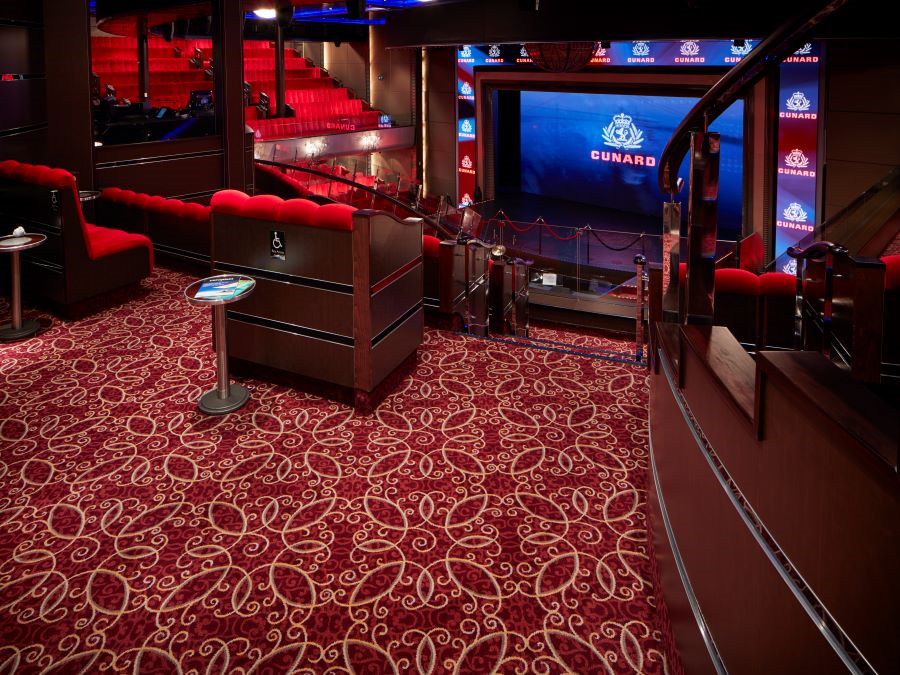 Heritage carpet company Brintons Carpets has a demonstrated expertise in yacht interior design projects, with its specialist marine division working alongside ship owners, shipyards, and marine designers to supply carpet to over 500 vessels for use in public areas, cabins, and corridors. 
The stock and custom carpet designs have full marine certification for cruise ships, ferries, casino riverboats and other offshore instillations. Brintons has a range of stocked products with marine certification with varying styles, colours, patterns and textures.
Jodie Hatton, design manager at Brintons, says: "Brintons have many years expertise in marine projects, we have a specialist marine team who ensure that the project is brought in on time and in budget. Our planning department ensures efficiency across the loom and plans any joins in a way that ensures longevity of the installation.
"We have special technology created in-house which allows us to weave 32 colours on one loom which means we can create high colouration designs and design large-scale."
The company's work for the marine industry is bespoke but can also be selected from its inspirational collections. Brintons has collections from in-house designers and created in collaboration with designers such as Stacey Garcia and Timorous Beasties.
Hatton says: "Marine design is the most challenging, the vast scale of it and how big the vessels are. The carpet can make a real showcase in the areas so the scale is challenging plus you have the addition of the timeline pressure which is important because of the dock date.
"Not only do we need to design a visually inspiring carpet, but you have to think about the practicality of it, for example with the amount of people who are passing through on a ship, large expanses of very light colours may not be practical."
A higher row count is used for public areas where there is a lot of traffic as this ensures longevity regardless of high footfall.
Brintons worked on Cunard's flagship liner RMS Queen Mary 2 which re-entered service in 2016. The company provided almost 20,000m² of luxury Axminster carpets to the 150,000t transatlantic liner, and also supplied carpet for the original Queen Mary, 80 years prior.
The level of performance required for marine certification is to a higher level compared with other sectors.
The International Maritime Organisation (IMO) regulates fire safety rules for larger vessels, which include the International Convention for the Safety of Life at Sea (SOLAS). Testing methodologies are approved by a Maritime Safety Committee (MSC) and published by the IMO as Fire Test Procedures (FTP) code.
Materials are expected to comply with specific test criteria with the FTP code and demonstrate consistency in order to become IMO certified. Limited flammability is the key requirement but there are also limits relating to smoke and toxicity emissions that would be created during the combustion of the carpet.
Greg Harrison, technical manager at Brintons, says: "The carpet construction types will be very similar, with both woven and tufted carpets being available with IMO certification and general commercial use.
"It is possible that in some cases, to meet that higher criteria in the marine sector, material modifications with flame retardants or optimisation by reducing weights of flammable materials within the construction will need to be undertaken."
Brintons has global manufacturing capabilities which includes countries such as the UK, Poland, Portugal and India.