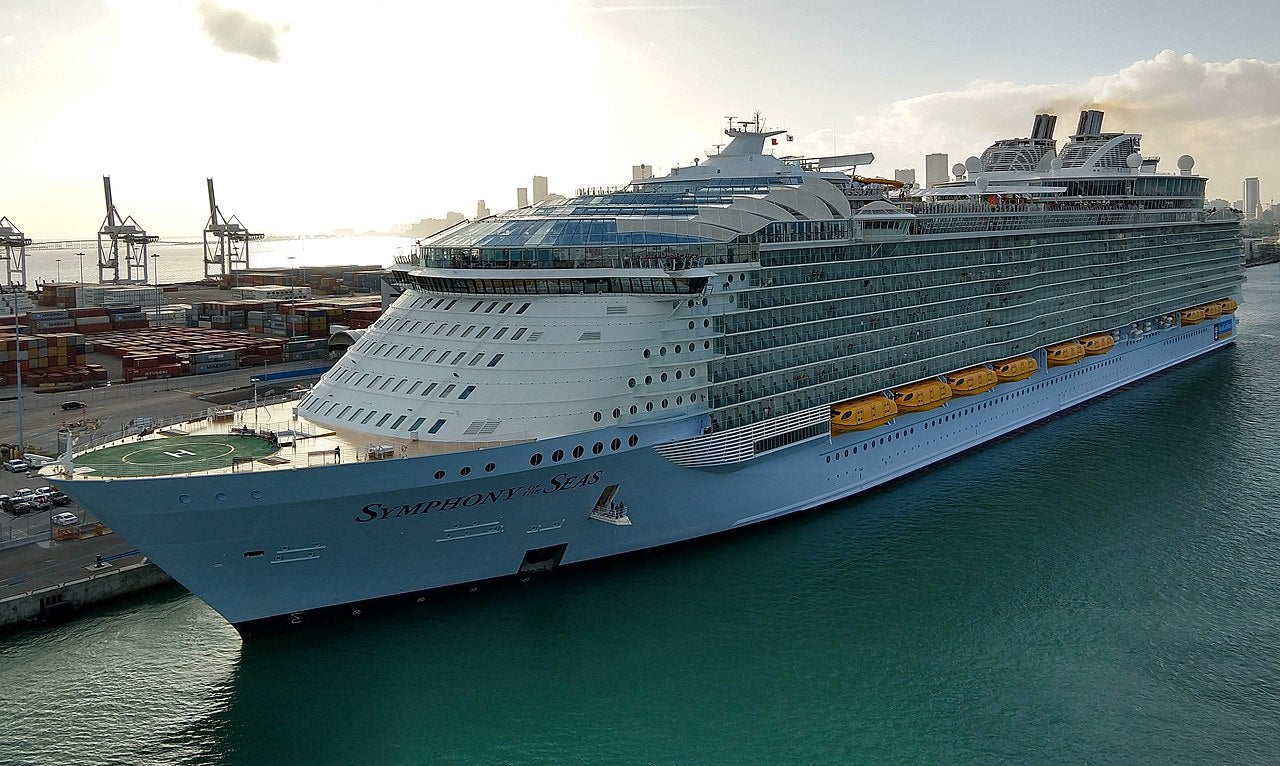 Richard Fain, the chairman and CEO of Royal Caribbean, once described the traditional muster drill on board cruise ships as an "outdated, unpopular process". 
With an eye on providing a smoother passenger experience, the cruise company committed to improving the procedure by leveraging the latest technology. The result is Muster 2.0, which has been both patented and piloted, and is ready to roll out across the fleet.
Following extensive testing on board Symphony of the Seas in January this year, Fain confirmed they had found an "elegant solution" that would mean increasing "health, safety and guest satisfaction simultaneously".
When ships return to cruising after the pandemic-forced break, it is also a process that will enable passengers to cruise more safely in light of Covid-19 even though this isn't what it was originally designed for.
Adam Coulter, Managing Editor of Cruise Critic UK, says that Fain's view is common in the industry and that Cruise Critic receives similar feedback from cruisers directly.
"It's understood that the muster drill is an important safety demonstration to have," he explains, "but we often hear complaints about the process itself."
The new digital muster process will support Covid-19 safety principles regarding overcrowding and social distancing as guests can visit their designated muster stations over a period of four hours rather than at the same time. 
Muster 2.0 removes friction on board
When looking at the new Muster 2.0 drill process in the context of Royal Caribbean's digital transformation, it is a natural development for a company striving to reduce passenger friction on board.
"The innovative program is the first of its kind and reimagines a process originally designed for larger groups of people into a faster, more personal approach that encourages higher levels of safety," says Royal Caribbean's vice president of sales Ben Bouldin for Europe Middle East and Africa.
Over the last few years reducing friction has been the focus of Royal Caribbean's digital department and the goal of the Royal app, which, among other features, allows guests to avoid queues by finding out information and booking dinner tables, activities, excursions and shows online.
Over the last few years reducing friction has been the focus of Royal Caribbean's digital department. Credit: Royal Caribbean.
In 2018, at the launch of Symphony of the Seas, Royal Caribbean's senior vice president of digital Jay Schneider explained to Future Cruise that building guest products that "get people out of lines and let people enjoy their vacation first and foremost" has been one of his main missions.
Recently he said that: "Muster 2.0 represents a natural extension of our mission to improve our guests' vacation experiences by removing points of friction."
Schneider and Nick Weir, the Senior Vice President of Entertainment at Royal Caribbean were instrumental to the development of Muster 2.0. Weir is behind some of the most original and innovative entertainment experiences guests can have at sea and has successfully mixed and transitioned formats and blended technology into traditional structures, such as turning an on-board ice rink into laser tag, back again into an ice show with synchronised drones and moving image effects such as those that transform the ice into an emotive Arctic whale scene. 
"The safety drill has always put a pause on the cruise experience."
"The safety drill has always put a pause on the cruise experience, and I felt like it could be more efficient," explains Nick. When he was a cruise director he explains how he was responsible for the welcome party as well as drill announcements which always brought a halt to the fun as guests were starting to enjoy themselves. 
"I happened to be outside on one hot, sweaty day during the drill, and I thought why not put it all on a device so it can be done individually and monitored? Technology naturally played a big part, location services on smartphones is essential, and a big team at Royal Caribbean came together to make it happen."
A Covid-cruising game-changer?
The new technology, called eMuster, which has been a year in the making, will enable the provision of information to guests through their smartphones and stateroom televisions. This means that all safety presentations can be viewed privately and at the convenience of the passenger. There follows a window of time to complete the drill.
"For guests to be able to complete the drill on their own is a real game-changer."
"All guests will then need to physically visit their designated muster station, where a crew member will verify that they have completed the muster process," says Bouldin, adding that this is in line with the US Coast Guard and International Convention of Safety of Life at Sea (SOLAS), which require the muster drill to be held within 24 hours of a ship's departure from its embarkation port.
This new way ensures that guests can start their holiday and fit the muster drill in around their plans. "For a traditional muster, guests are required to congregate in various different onboard muster stations at a set time to listen to the necessary information," continues Bouldin. "During this time, food and drink venues are temporarily closed as are onboard activities – this is to ensure that no guests miss the compulsory safety briefing, which lasts around 30-45 minutes. With Muster 2.0 guests can plan to visit their muster station at a time convenient for them."
Muster 2.0 has been both patented and piloted, and is ready to roll out across the fleet. Credit: Royal Caribbean.
 In terms of value, Coulter thinks that a digital vision could be just as effective as in-person – if not more so. "They have the potential to be even more effective with fewer crowds and distractions," he says. "Informing individual guests instead of a large group could also help to make the process more streamlined."
But for the purposes of keeping cruisers safe in the Covid era. Coulter is positive about its benefits. "For guests to be able to complete the drill on their own – without the need to gather with a number of other cruisers – is a real game-changer," he says.
Rolling out
Royal Caribbean has confirmed that the new Muster 2.0 process will be carried out on Royal Caribbean International, Celebrity Cruises and Azamara ships once they return to service. The cruise line is also patenting the technology to other cruise lines and has even pledged to waive patent license fees in a bid to pull together with other cruise companies against the pandemic. 
"Patent licenses have already been granted to the company's joint venture TUI Cruise GmbH, as well as Norwegian Cruise Line Holdings Ltd., the parent company of Norwegian Cruise Line, Oceania Cruises and Regent Seven Seas Cruises," confirmed Bouldin. 
An electronic muster process was first implemented at TUI Cruises in 2014, via handheld touchscreen PCs and the digital processing of information. However, now the company has licensed Muster 2.0 from Royal Caribbean and it is already operational on board.
"It's exactly what our industry needs during these unprecedented times."
"Muster 2.0, the muster process which is performed in small groups instead of a drill shortly before departure has been implemented this year parallel to the resumption of cruises on board Mein Schiff 1, Mein Schiff 2 and Mein Schiff 6," says Dennis Tetzlaff, nautical fleet director at TUI Cruises, adding that TUI's version involves a maximum of ten guests per group attending safety briefings to uphold social distancing regulations.
Muster 2.0 is also part of a set of protocols that Royal Caribbean is developing with Norwegian Cruise Line as part of the Healthy Sail Panel, founded to enhance the health and safety of cruising.
"It's exactly what our industry needs during these unprecedented times and we appreciate the generous offer to participate in this innovation," says Frank Del Rio, president and CEO of Norwegian Cruise Line Holdings. "In this industry, we all work cooperatively to enhance health and safety, and this is an example of that."