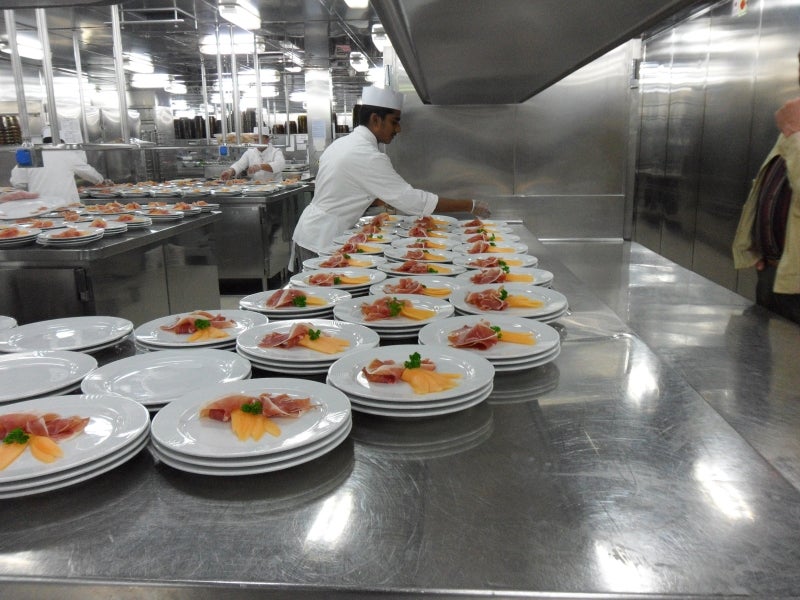 It's a nightmare scenario for any cruise passenger: several days into a voyage, a stomach bug strikes, and passengers start dropping in droves. Within a few days, an idyllic holiday is soured by the unpleasant prospect of being locked onboard a vessel with a rampaging virus, while those unfortunate enough to have been infected suffer through the misery of acute gastroenteritis (AGE) while isolated in their cabins, quarantined from the rest of the ship.
While significant outbreaks of AGE – especially those as serious as the hypothetical scenario above – are incredibly rare, they do happen. In January, nearly 500 passengers onboard Royal Caribbean's Oasis of the Seas were struck with AGE, forcing the ship to end its voyage at Cape Canaveral, Florida a day earlier than scheduled. The suspected culprit was norovirus, a highly infectious stomach virus that is by far the most common cause of mass AGE outbreaks.
"We think the right thing to do is to get everyone home early rather than have guests worry about their health," said Royal Caribbean spokesperson Owen Torres, and in an unusual move in the cruise sector, the company offered full refunds to all passengers on the affected voyage. Royal Caribbean had not responded to a request for comment by the time of writing.
US cruise data shows rarity of outbreaks
Events like the outbreak onboard the Oasis of the Seas are extremely rare, but tend to provoke a media frenzy whenever they do happen. Reports describing 'plague ships' and featuring graphic first-hand accounts from affected passengers certainly don't reflect the industry as a whole, but their potential effect on public perceptions of the cruise holiday can be worrying for the industry.
Cruise Lines International Association senior vice president of maritime policy Brian Salerno points out that national data from the US shows the average person is much more likely to contract norovirus from visiting a restaurant or health clinic than from going on a cruise.
"Perceptions that cruise ships can be luxury breeding grounds for acute gastroenteritis outbreaks are simply inaccurate," Salerno says. "It is important to understand that the risk of getting norovirus on land is about one in 15 compared to [a] one-in-5,500 risk of a cruise passenger getting a laboratory-confirmed case of norovirus during a shipboard outbreak. Norovirus outbreaks on cruise ships are rare – the CDC [US Centers for Disease Control and Prevention] lists just 11 norovirus-related outbreaks in 2016, with thousands of cruise itineraries carrying passengers on a foreign itinerary with at least one stop at a US port."
How well do you
really

know your competitors?

Access the most comprehensive Company Profiles on the market, powered by GlobalData. Save hours of research. Gain competitive edge.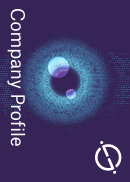 Company Profile – free sample
Thank you!
Your download email will arrive shortly
Not ready to buy yet? Download a free sample
We are confident about the unique quality of our Company Profiles. However, we want you to make the most beneficial decision for your business, so we offer a free sample that you can download by submitting the below form
By GlobalData
Research conducted by the CDC's Vessel Sanitation Program (VSP), which tracks gastrointestinal illness on cruise ships that dock at US ports and supports the industry to prevent transmission, also notes continuous progress in the industry to reduce the frequency of AGE outbreaks. The programme's most recent report, published in January 2016, found that between 2008 and 2014, the rate of AGE infection among cruise passengers dropped from 27.2 cases per 100,000 travel days to 22.3 cases in 2014.
"Collaborative efforts with the cruise industry have allowed VSP to provide more rapid support to cruise lines and ships experiencing higher than expected levels of acute gastroenteritis," the report notes. "Fewer and less severe outbreaks are likely the result of earlier detection of acute gastroenteritis, along with cruise industry efforts to identify and control outbreaks."
Norovirus: a formidable foe for cruise operators
Despite progress that has been made in reducing the risk of outbreaks, the cruise industry has a formidable foe in norovirus, which has been described as the 'Ferrari of the virus world' for its incredibly contagious nature and resistance to transmission prevention efforts.
Norovirus, which causes acute vomiting, diarrhoea and fever, is a tough customer when it comes to surviving outside the body of its last host, ready to spread further. The virus can live for hours even lying on hard surfaces, floating through the air or settling on foods and liquids. On a cruise ship – like any other self-contained space that may host dense crowds of people – norovirus outbreaks can spread fast.
"Norovirus can be contracted from an infected person, contaminated food or water, or by touching contaminated surfaces, so any area where you are going to have a lot of people, such as a school, can have the potential to be a sensitive environment when it comes to bacteria," says Salerno. "Because norovirus is contagious, it has the potential to rapidly spread throughout ships if control measures are not properly exercised."
What's more, like influenza, norovirus has the capacity to mutate into new strains that can have a much larger impact due to reduced immune resistance. While AGE outbreaks have been on a downward trajectory in the last two decades or more, a particular spike was noted in 2012, when a new strain of norovirus – dubbed 'Sydney 2012' for its suspected point of origin – drove a wave of infections on land and sea.
Cruise outbreaks: mitigating the risk
With incredibly infectious viruses and sensitive seaborne environments to contend with, Salerno says that CLIA works with cruise lines to share best practices for outbreak prevention and response. The some of the most important principles relate to the need for quick identification and potential isolation of passengers who have fallen ill, at the discretion of onboard doctors and medical officers.
"Early illness reporting is imperative," Salerno says. "The process starts even before a ship leaves port with the screening of passengers for any illnesses they may have contracted on land. Passengers are encouraged to declare illnesses to medical staff when boarding. Isolation, the separation of persons who have a specific infectious illness from those who are healthy, is essential for decreasing the chances of a possible outbreak. Once a passenger presents symptoms, a case-by-case decision can be made as to whether isolation is appropriate."
Beyond the vital identification and isolation of sick passengers, cruise lines employ a variety of strategies to minimise the risk of a single case snowballing into a larger event. Because of norovirus's long infectious period and its durability on surfaces and in the air, impeccable hygiene is key – like identification/isolation efforts, this must be a collaboration between clients and crew.
"All the efforts made by cruise ship crews cannot replace the responsibility that rests with each and every individual," says Salerno. "Passengers and crew alike must also be committed to keeping themselves, their family and their fellow travellers healthy."
Hygiene practices commonly employed in the industry include comprehensive sanitisation of surfaces, providing room service to quarantined cabins and serving buffet food to diners via waiters rather than allowing passengers to help themselves. One anecdotal report during the recent Oasis of the Seas outbreak illustrates just how seriously onboard staff take these hygiene procedures.
"From our balcony, we can see the rock climbing wall," passenger Brenda Torres told CNN affiliate WESH in January. "After every user, they are actually hand-cleaning every single knob on the hand climbing wall."
Salerno also notes that the cruise industry voluntarily works with the VSP – the only national or international body actively monitoring norovirus outbreaks on cruise ships – to provide onboard illness data before cruise ships call at a US port.
Actually eradicating the risk of norovirus or other microbial causes of AGE is likely an impossible task with today's medicines and technology, although Salerno notes the industry is in touch with North Carolina State University's Norovirus Collaborative for Outreach, Research and Education to evaluate innovative new strategies. But with strong standards and smart collaboration between industry stakeholders, cruise lines have shown that consistent improvement is possible.
"It is difficult to completely eradicate gastrointestinal issues anywhere numbers of people are together for periods of time," Salerno notes. "Our goal is continuous improvement through best practices and crew and passenger education. Cases of gastrointestinal illness on cruise ships are about one in 5,500 while on land there is a much higher incidence of 1 in 15. 84% of cases are contracted in healthcare facilities and restaurants on land while .18% are contracted on cruise ships. So in all we are actually getting very close."