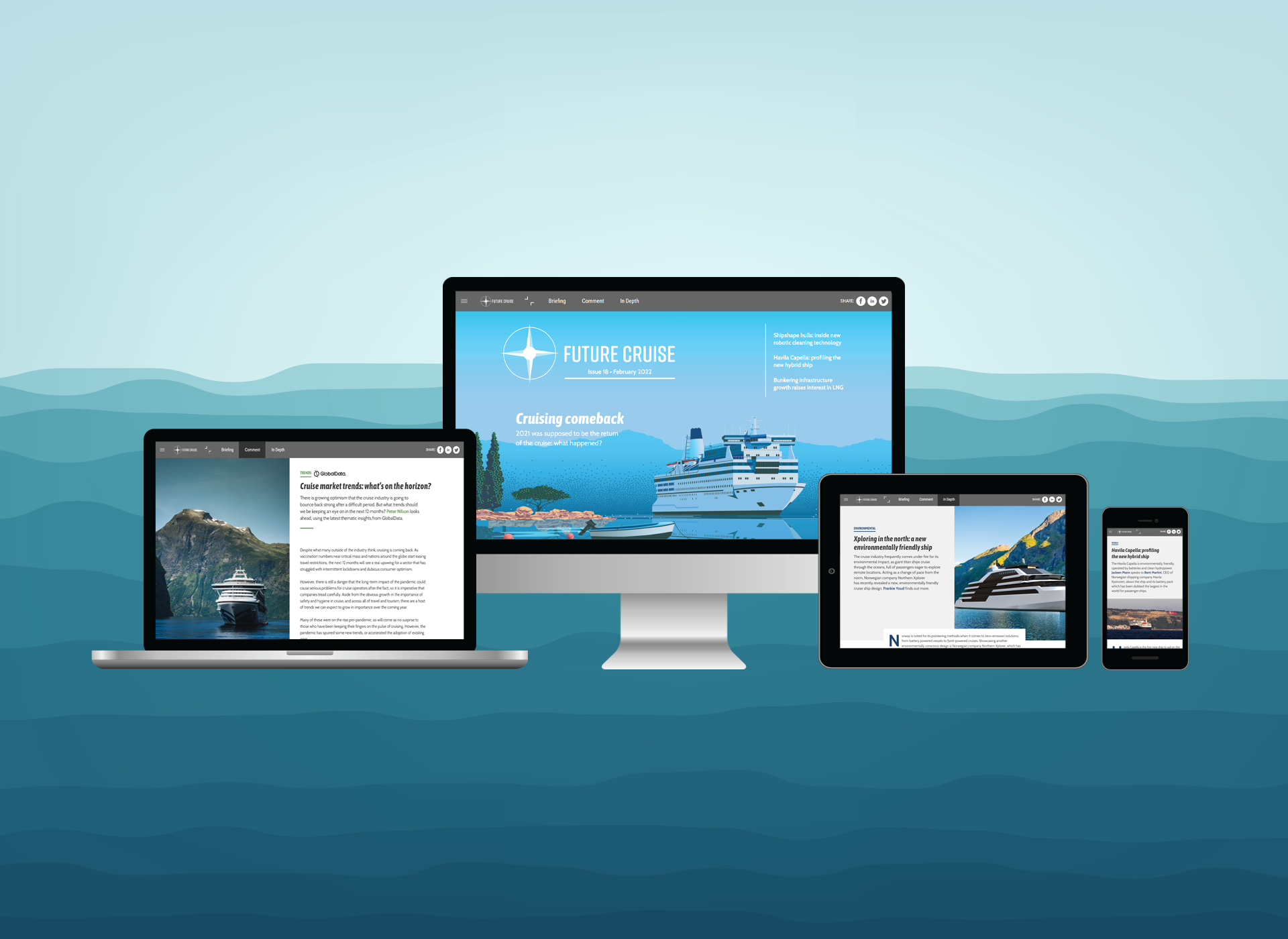 It's been a while since our last issue. 6 months, in fact. A lot has changed in that time. We've seen select routes reopen, and subsequently close, as travel restrictions fluctuated following the rise of the Omicron variant. And at the time of writing, we're witnessing the implosion of one of cruising's biggest Covid-19 casualties, as it looks like Crystal Cruises is being liquidated following huge losses and mountains of debt.
However, thanks to a growing vaccination rate, the dangers posed by Omicron seem manageable, if tackled sensibly. So what can we expect for the cruise industry, as we look ahead? In this issue, we take a look at the state of an industry that has endured a long wait on the sidelines. We also offer some predictions, highlighting some of the key trends to expect in the future for a sector that is desperate to bounce back.
We also look into a new robotic solution to cleaning hulls, profile a new ship from Havila powered by both LNG and battery power, find out about Norwegian company Northern Xplorer's new environmentally friendly cruise ship design, and investigate how the growth of LNG infrastructure has led to wider adoption of the fuel.
Don't forget to follow us @FutureCruiseMag and let us know your thoughts.
Peter Nilson, editor
Whether you are on a desktop, tablet or smartphone, you can read the magazine for free online.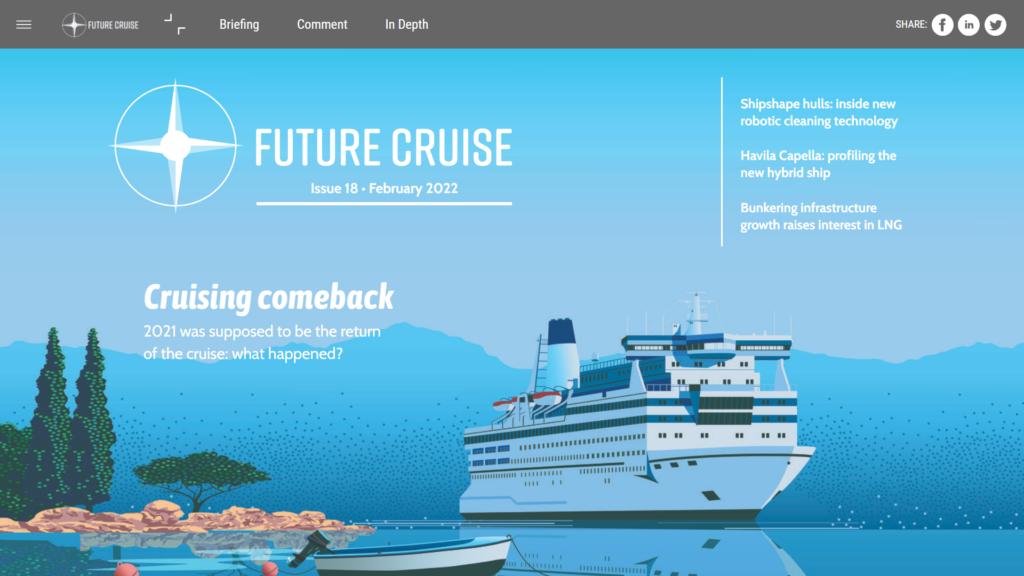 In this issue
Cruise market trends: what's on the horizon?
There is growing optimism that the cruise industry is going to bounce back strong after a difficult period. But what trends should we be keeping an eye on in the next 12 months? Peter Nilson looks ahead.
Cruise in 2022: the state of the industry
At the beginning of the year, many companies, governments, and travel authorities had predicted a stronger recovery for the cruise market in 2021. Unfortunately, that was not the case. Peter Nilson looks at the state of the industry.
Shipshape hulls: inside new robotic cleaning technology
Keeping a ship hull clean offers many benefits for the overall running of the vessel and the environment. Shipshave has a new robotic solution to keeping hulls clean. Frankie Youd investigates the technology.
Havila Capella: profiling the new hybrid ship
The Havila Capella is environmentally friendly, operated by batteries and clean hydropower. Jasleen Mann speaks to Bent Martini, CEO of Norwegian shipping company Havila Kystruten, about the ship and its battery pack, which has been dubbed the largest in the world for passenger ships.
Growth of bunkering infrastructure raises interest in LNG
LNG is becoming increasingly popular and can now be found in major ports, while new builds of LNG bunkering vessels are on order, eliminating the challenge of availability. Jasleen Mann explores the benefits of LNG, as well as the extent of its potential as fuel for ships.
Xploring in the north: a new environmentally friendly ship
The cruise industry frequently comes under fire for its environmental impact, as giant titan ships cruise through the oceans, full of passengers eager to explore remote locations. Acting as a change of pace from the norm, Norwegian company Northern Xplorer has recently revealed a new, environmentally friendly cruise ship design. Frankie Youd finds out more.
Would you like to be notified when a new issue of Future Cruise is out? Sign up for email alerts here!
We will only use your email address to let you know when a new issue is available. Future Cruise is published quarterly.