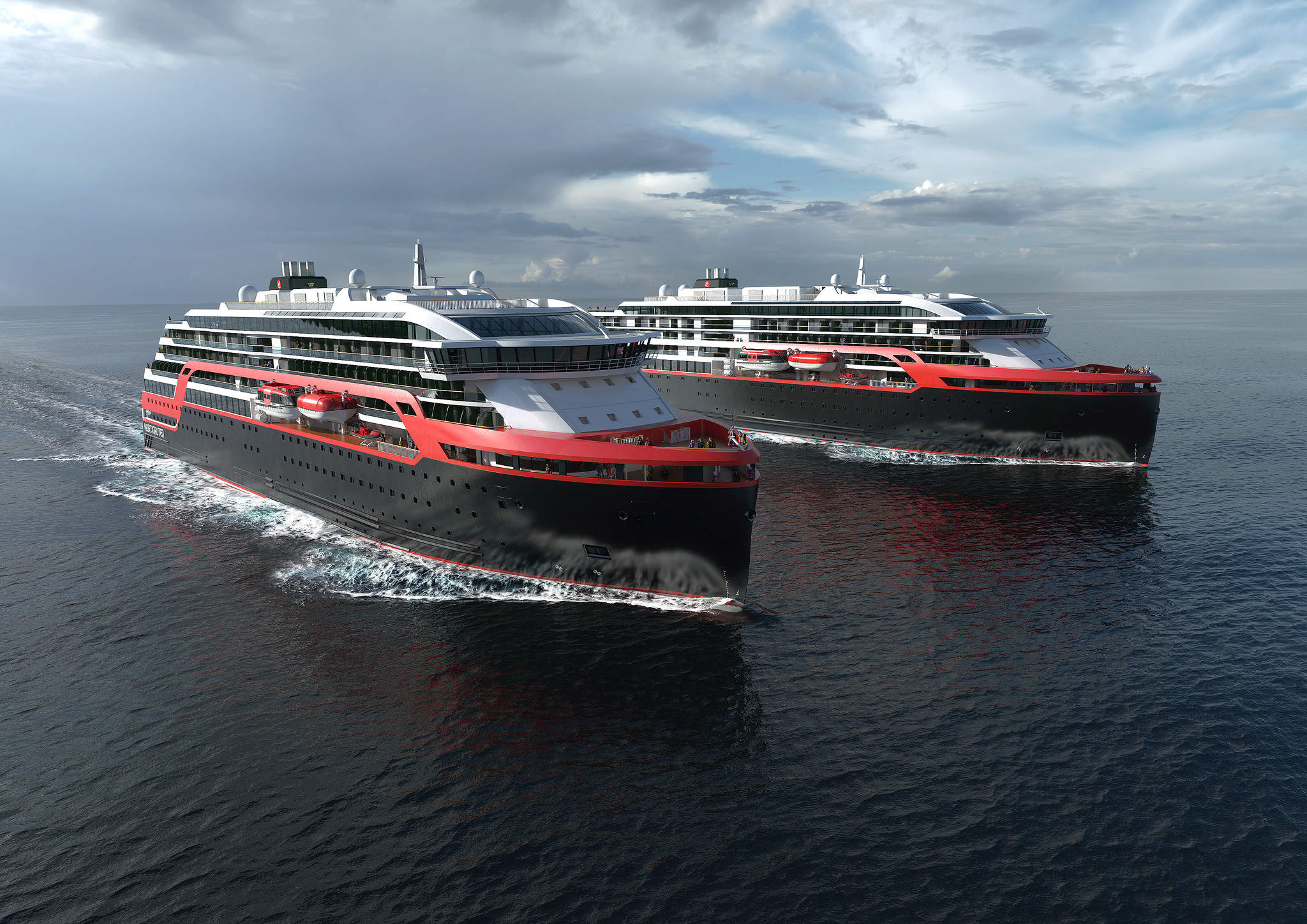 The digitisation of industry is adding an incredibly valuable layer over physical processes. This data-rich layer is rife with the potential to optimise operations through increasingly sophisticated data analytics and visualisation tools.
The 'digital twin' concept – a virtual simulation of a physical asset that can be used as a model for production, operations, predictive maintenance or a host of other potential applications – is making waves in a range of industries, from power generation to building design, and the shipping sector is no exception.
Whether used in ship design, construction or to track the performance of vessels through their life cycles, the marine industry has woken up to the opportunities of the digital twin. In April this year, Bureau Veritas and Dassault Systèmes launched Veristar AIM3D, an asset integrity management system for the shipping and offshore sectors that places a digital twin of any asset at the heart of its proposition.
More recently in July, a prestigious group of marine-related organisations announced a partnership to push the digital twin concept further for the design and construction of new vessels. Project partners DNV GL, the Norwegian University of Science and Technology (NTNU), Rolls-Royce and SINTEF Ocean have joined forces to set a new standard in marine digital twins.
The team is taking an open-source approach, allowing any user in the industry to access the standard (and the planned digital library of generic product models) for free, which Svein Kleven, senior vice president of engineering and technology at Rolls-Royce – and NTNU graduate – argues is the key to fulfilling the promise of the concept. Here, Kleven discusses the project and its potential.
Chris Lo: What is the state of ship design software at the moment? In what ways do you think digital ship design tools can, or need to be, improved?
Svein Kleven: There are a lot of tools out there. What I see now is we should be able to have a link between every component, product and system to create a simulation platform and simulation models. Then, there is a need to have a common platform to work on, because what happens today is that each specialist area has different solutions for customers for simulation modelling and simulation platform. It would be better if you could exchange parts of that model and create an integrated solution. To do that you need to have common protocols, a common solution, a common platform, common standards.
So that is the intention with this MOU, to develop an open simulation platform – meaning we define the standard and make it available for everyone in the industry. Then of course, you start to exchange models and integrate the models without losing information.
CL: And that was the initial inspiration for this project?
SK: That was the intention. We have some real insight when it comes to creating simulation models. I've been working with simulation for many years, and these partners are the same. They have deep insight into this area. And I think we have different types of expertise, in a way. From a supplier point of view, we will, in a way, define the systems and solutions for these models. And in a few years it becomes part of suppliers' integrated product documentation that will basically make standards for how we exchange and integrate simulation models from a component level, product level, sub-system and system level and finally towards the complete vessel or 'digital twin'.
CL: At what stage is the project now?
SK: At the current stage, the four partners are creating the requirement specifications for the platform. So what we are working on now is making sure that we have a clear, common understanding about the deliveries for this platform, should we build it, what the library set-up should be, how we would expand into service agreements, and other set up. This is already well-known technology, so we just need to ensure that we have a world-class solution for each of these areas.
It will take between one and two years, depending on the number of products and how many people need to work on this to develop the platform and the standard itself. It will also include a library, and the library will contain generic product models. These could be used for research and science. These research models will be simulated in the integrated solutions as well, but of course each of the parties will be able to keep certain components hidden.
As a user I don't necessarily need to understand all details, I just need to ensure that there's real physics in there, so when I buy a component and use it in my product, I know I can trust the modelling and integrate it into my product. And when I deliver the product, when I deliver the system, the product has the real physics. So the system will have the real physics solution, and then because I've got all of that, we've got a digital twin. And that's when you really start to change the game.
CL: What are the benefits of creating a digital twin of a ship?
SK: You can use the digital twin in all phases of a lifecycle, from the concept phase, when you could use that as a virtual prototype to describe it to your design team, but you can also use it externally to explain it to a customer, who will be able to see how the solutions will work a long time before any steel is cut or product is installed.
Then if you move to the production phase, you can also use it to inform construction, to ensure that you are able to choose the best solution for the production facility. In the same way that you could simulate a product, you could also simulate a production cell, meaning the type of tools, the type of manufacturing solutions you are using, the real material behaviour and so on – if it's really modelled properly in the manufacturing cell, then of course you can optimise the manufacturing process as well.
CL: The digital twin concept isn't entirely new in the shipping sector. How are you aiming to make this simulation platform different from others that might hit the market?
SK: You're right. The digital twin is not a new thing – the whole industry has seen the benefit of going in this direction. So why has it failed in the past? Basically, it's failed because each [company] has tried to create their own platform and their own simulation standard. If you can't get the industry upon one common standard, you won't be able to realise the benefit.
It is expensive to develop a standard. In the past, those who have developed a standard have tried to get the money to pay back [that investment] by selling licences or selling access to the platform. We will not do that. This needs to be open-source. Hence the consortium partners will soon send out an invite to a Joint Industry Project (JIP), because we believe we will benefit so much more in the future. So it will be free access, no less, for the entire platform and standard and the library, because that's what's needed.
CL: What are the biggest changes that you expect digital technologies to bring to the shipbuilding sector over the next 10-20 years?
SK: Oh wow, that's a very big question! It could be everything from gaining new insight from the data using different techniques to analyse it. The new changes will not only be new products and offerings; it's also about starting to change the business models. If there are a number of players that see the common benefits of such a change in the business model, and which move in the same direction with the new technology, then we will see new business models coming in.
I can give a little example about changing business models that we have seen in our sector. Traditionally, our Marine Services business has made income from selling time and material – service engineers and spare parts. If we simplify, we can say there is a paradox that the potential future service income arrives from issues with the products or the need for maintenance, improvements or upgrades of the product or solution.
With the introduction of the Power-by-Hour long-term service agreement, this picture changes. Then the service provider gains income from improving the operability level of the product. Hence, the customer and service provider have a common interest and by sharing risk and insight about the operation and equipment health status they have the potential to increase the revenue potential for the given asset. This is only one of several examples of how digitalisation will change the marine industry.