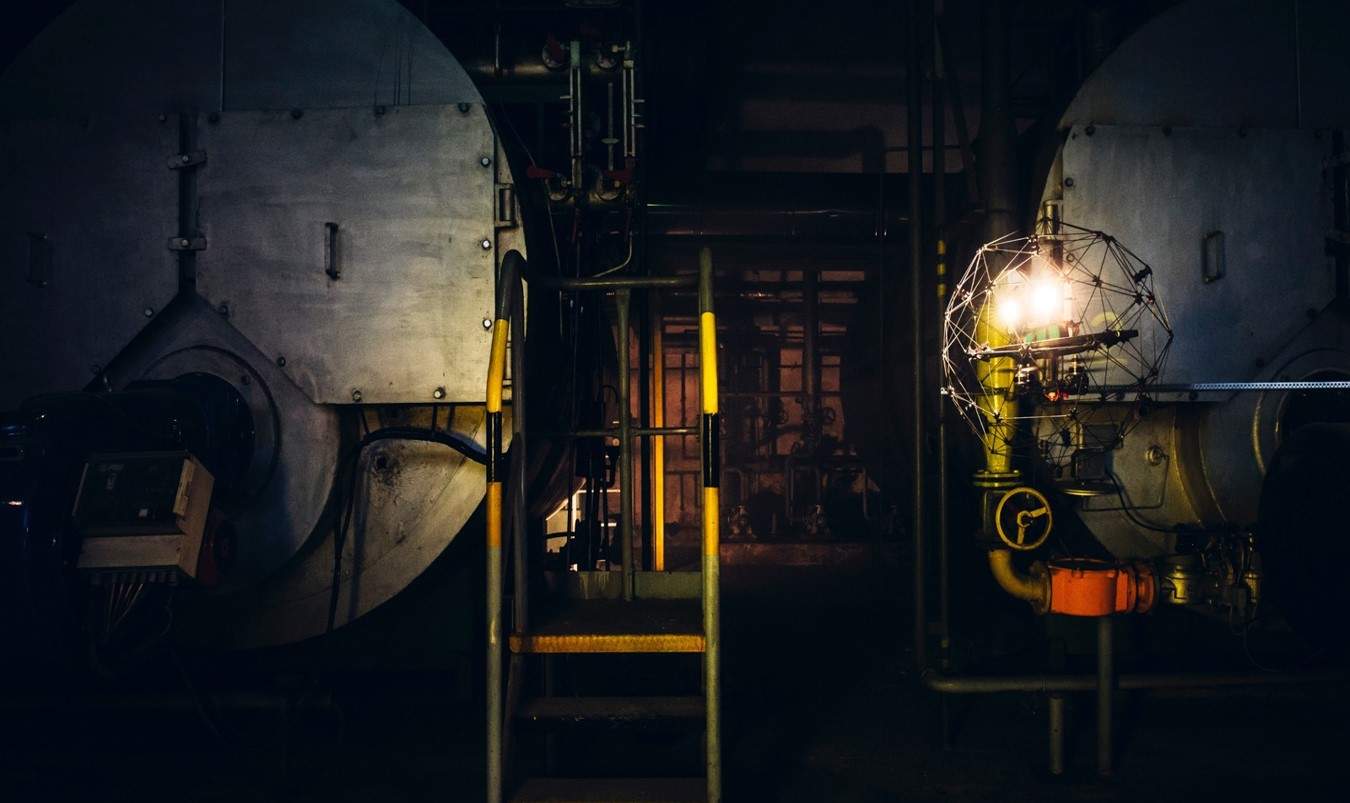 The use of drones and unmanned aerial vehicles (UAVs) is currently a hot topic for the maritime industry. As technology has evolved, the extent of applications for drones has expanded into numerous fields, including pollution monitoring, search-and-rescue operations, and even the detection of illicit activity such as illegal fishing.
Nevertheless, some of the most tangible benefits have come from drones used to optimise vessel inspection and survey operations. On some vessels, human surveyors have been replaced by hovering UAVs decked out with recording equipment, making it easier and quicker to identify corrosion, deformation, and damage to on-board structures.
Several classification societies, including Lloyd's Register and DNV GL, have tested UAVs as remote inspection devices and have started to introduce them to their survey methodologies for bulk carriers and container ships. But how might the expectations of drones used for surveys and inspections ramp up in the future?
Inspections and surveys
In terms of ship inspections, drone technologies effectively cover two categories. Widely available and affordable camera-equipped UAVs can be used to carry out external surveys of cargo and ballast tanks, as well as tall structures on deck. Meanwhile, remotely-operated vehicles, such as the Deep Trekker remotely operated vehicle (ROV), can be dispensed at sea to carry out inspections of hulls to check for damage and the impact of invasive aquatic species.
"Martek's collision-tolerant UAV is dust, splash and bump resistant, meaning it can be used to safely access confined areas."
A key advantage of using drones is making inspections safer. Surveying tanks and confined spaces on board ships can be a risky enterprise, with enclosed cargo holds known to contain noxious and flammable gases. Cargo tanks can sometimes be filled with water during a process known as rafting, which presents an obvious danger to anyone carrying out inspections inside the tanks.
Drones are able to carry out survey tasks quickly and efficiency, preventing expensive and time-consuming workarounds for surveyors. Some tanks on ships are more than 25m high, and therefore require the introduction of scaffolding, hung staging equipment and other specialised solutions such as portable gas detectors, all of which need to be checked and certified for safety.
How well do you really know your competitors?
Access the most comprehensive Company Profiles on the market, powered by GlobalData. Save hours of research. Gain competitive edge.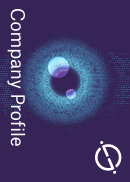 Company Profile – free sample
Thank you!
Your download email will arrive shortly
Not ready to buy yet? Download a free sample
We are confident about the unique quality of our Company Profiles. However, we want you to make the most beneficial decision for your business, so we offer a free sample that you can download by submitting the below form
By GlobalData
Technology specialist Martek Marine supplies drones for a range of applications, including tank and external vessel inspections. The company's UAV survey solution combines enclosed space drone technology with HD and infrared cameras. Wrapped in a distinctive carbon fibre cage, Martek's collision-tolerant UAV is dust, splash and bump resistant, meaning it can be used to safely access confined spaces.
Sam Jackson, Martek Marine's regional manager for the Asia Pacific, said that a recent inspection to check the integrity and corrosion of a ballast tank on board a vessel – a process that would usually last a number of days – took just two hours.
"The ship was fully loaded with cargo so time was critical," he says. "They couldn't afford [to wait] a matter of days because they were losing money for every hour that the ship wasn't sailing. So for us to come on board with a drone and do this in a matter of hours was a massive cost saving to the owner."
Automated and hybrid drones
As with any emerging technology, there is room for improvement. Robert Garbett is the chief executive of the Drone Major Group, which connects drone manufactures and providers with customers across a range of markets. He says that an evolution towards more autonomous drone systems will have particular cost ramifications for ship inspections.
"The Loon Copter [is] a multi-rotor device that can fly, rest on the surface of water and dive beneath."
Fully autonomous drones that are pre-loaded with a 3D model of the ship would be able to work their way around a vessel without requiring a human operator, stopping at points of interest to obtain detailed video and images. Currently, the process generally requires a surveyor to pilot air assets and process the collected data, which Garbett says can end up costing more than other traditional survey methods.
"I don't even know of a manufacturer now that creates purely remote control drones," he says. "They are all to some degree autonomous, which is where the technology is going. Use of operators in maritime drone technology will reduce over time as the technology becomes more intelligent and more able to cope with the environment, and this becomes more cost-effective."
Another particular area of expansion is in hybrid drones, which are able to bridge the divide between UAVs and ROVs by carrying out inspections above and below water. This technology has been seen in action with the Loon Copter, a multi-rotor device that can fly, rest on the surface of water and dive beneath. It does this by filling an on-board buoyancy tank with water, enabling it to sink into the depths below.
Using hybrid drones to comprehensively inspect ships could potentially eliminate the need for operators to ground ships in expensive dry dock operations, send divers over the side on dangerous inspections, or send out a separate ROV.
"The more we move towards hybrid systems, the more problems we are able to solve for the shipping industry," says Garbett. "Instead of just having a drone on board that you let loose and fly around only inspecting above the waterline, we could have one system that does the whole thing and conducts a lot of other functions."
While many drone solutions exist, ship operators may have their own survey procedures depending on how vessels are constructed. Garbett says that one of the purposes of Drone Major Group is bringing together the right parties to develop specialised ship inspections systems tailored to meet individual requirements. One example has been the production of a new system for classifying and analysing rust, which could potentially be introduced on board a hybrid system.
"If we're looking at the classification of rust on vessels, that's actually quite a complex issue," says Garbett. "We've brought a company in from the diamond industry to work with a company in the oil and gas and marine industries, and they have solved that problem. They now have sensors which you can bolt onto an air asset that can go up to the hull and accurately classify rust."
Ship repairs using drones
Surveying and providing data is one thing, but could drones become more pivotal to the process of actually repairing ships in the future?
"Wilhelmsen Ships Service launched a drone-based ship delivery initiative, which […] would cut delivery times."
Drone suppliers are already recognising the potential of drones for spare part delivery. Martek Marine provides a unique drone that can deliver payloads weighing up to 100kg. This year, US-based Wilhelmsen Ships Service launched a drone-based ship delivery initiative, which a company representative predicted would cut delivery times and save operators money (compared to small ships carrying out the same task).
According to Garbett, a number of maritime companies have been discussing the potential of drones to perform temporary fixes on board, either through the use of spray-on polymer materials or 3D printed repairs.
This 'next step' has already seen some promise in the oil and gas and construction industries. Researchers at the UK's University of Leeds have been trialling an approach to dealing with pothole repairs, in which drones equipped with image recognition technology scan streets for developing flaws, dispatch a drone to the site, and use an on-board 3D printer to fill in cracks in the tarmac.
For Garbett, applying this idea to maritime drones is still in its early stages, and could have its fair share of challenges. "Essentially, if you're using an air asset that is flying sideways, you've got to make sure that it's stable enough, it can attach itself properly [and] it can accurately do the repair," he says.
Both Garbett and Jackson agree that shipping has lagged behind other industries when it comes to embracing innovation. Nevertheless, progress in drone technology is one area where the sector is making bolder strides.
"The shipping industry is not generally open to new technologies until they are tried and tested, but with drones we're definitely seeing pioneers – both class societies and ship owners – becoming more interested in it," says Jackson. "A lot of people are open to the idea, so it's definitely a space to watch."