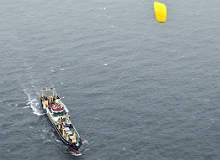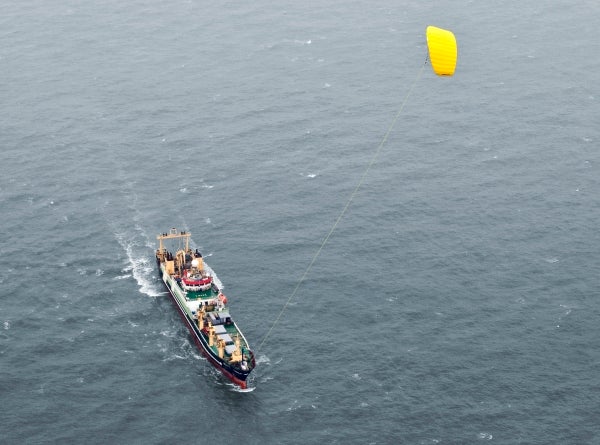 Though the introduction of steam power at the dawn of the 19th century signalled the beginning of the sail's long decline as the primary method of ship propulsion, for many decades the old ways lived alongside the new. In the early days of steam and for many years afterward, traditional sailing vessels held distinct advantages over their modern rivals, especially for long-distance trade voyages, as they could be operated with far fewer men, could carry larger cargoes and had no need to stop and refuel.
Above all, sailing vessels continued to be useful because they ran for free on wind, without having to worry about the cost and accessibility of coal on long voyages. The stubborn survival of commercial sailing ships well into the 20th century is a testament to the compelling economics of wind-based ship propulsion, even in the face of more modern alternatives.
With that in mind, Germany company SkySails is looking to re-harness the wind for ship propulsion with its SkySails propulsion method. The system, which consists of a towing kite, a launch and recovery system and a control system for automated operation, is turning heads in a shipping industry dealing with increasing fuel prices and preparing for new emission regulations to come into force. As a result of its intuitive innovation and huge potential, SkySails has been announced as the winner of Ship Technology Global's Innovation in Energy Efficiency Award 2013.
SkySails: a new sail for a new era
"In good conditions the newest SkySails system can save up to ten tonnes of oil per day."
The SkySails method, designed as an auxiliary propulsion system to help offset the environmental and financial costs of running diesel engines, uses a towing kite that is capable of flying in the stronger winds 100-300m above a vessel, which the company says creates up to 25 times more energy per square metre than standard sails.
The system can generate up to 2,000kW of propulsion power in good wind conditions. According to SkySails founder and CEO Stephan Wrage, this amounts to significant cost and emissions savings, even in variable conditions. "In good wind conditions the newest SkySails system, SKS C 320, can save up to ten tonnes of oil per day," he says. "This equals more than $5,000 and more than 30 tonnes of CO2 emissions savings per day. However, as wind conditions are not always perfect, average savings are two to three tonnes per day."
How well do you
really

know your competitors?

Access the most comprehensive Company Profiles on the market, powered by GlobalData. Save hours of research. Gain competitive edge.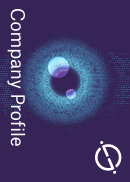 Company Profile – free sample
Thank you!
Your download email will arrive shortly
Not ready to buy yet? Download a free sample
We are confident about the unique quality of our Company Profiles. However, we want you to make the most beneficial decision for your business, so we offer a free sample that you can download by submitting the below form
By GlobalData
Various iterations of the SkySails system have been installed on vessels in the past six years, including the container ship Beluga Skysails and the Maartje Theadora, Germany's largest fishing vessel. These installations have allowed SkySails to study the system's operation in at-sea conditions. As well as proving the 2MW top-end for the system's propulsion power, these early voyages demonstrated other fundamental aspects of the system's performance.
"You have to test everything in real-life," says Wrage. "We were able to prove that it is possible not only to install a SkySails system on newbuilds but also to retrofit existing vessels with a SkySails system, without having to make significant modifications onboard. Ships stay fully maneuverable while the system is in use and the system does not compromise the usual operation of a cargo vessel, including loading and unloading."
The new version of the system, SKS C 320, is being installed at the end of 2013 on the Aghia Marina, owned by Anbros Maritime and chartered by Cargill, which will become the world's largest vessel to make use of SkySails' auxiliary wind propulsion.
Today's challenges, tomorrow's optimism
Despite the clear economic and environmental potential of SkySails, the sailing hasn't been entirely smooth for the company. The ongoing shipping downturn has created an extremely conservative financial environment in which most ship owners are unwilling or unable to invest in new technologies – even fuel-saving ones. As a result, SkySails is currently struggling to capitalise on its innovation in the wider market and was forced to make layoffs in 2012.
"Shipping companies will have to 'learn' to use wind power again."
Wrage identifies a structural issue in the vessel chartering system that will need to be addressed to allow fuel-saving technologies such as SkySails to take off. "In most cases the charterer pays for the fuel," he says. "Most times he charters the ship only for a limited period of time – much shorter than the pay-back time for most fuel-saving means. The owner, on the other side, does not benefit from the installation of fuel saving technologies as in most cases he does not pay the fuel bill. So there has to be found a mode of cooperation which enables both parties to benefit from the installation of fuel-saving technologies. This is not yet a standard in the market and nothing that will come over night. It is a process that will take time."
SkySails has combated the market slump by expanding and diversifying its portfolio of products, most notably its Performance Manager sensor-based software system. The technology provides real-time information to help operators improve the overall performance of their fleets, including fuel consumption, emissions and operating costs.
"Even though the absolute savings might be less than from using wind propulsion, the investment in the Performance Manager is an attractive option to save fuel, especially in times of tight budgets as it pays off within a couple of months," Wrage says.
"The system does not compromise the usual operation of a cargo vessel."
Today's budgets might be tight when it comes to fuel-saving technologies and wind propulsion, but Wrage remains confident for the long-term future of the market. Signs are starting to crop up that wind is increasingly seen as a legitimate, proven method of improving energy efficiency. In May 2013, the Marine Environmental Protection Committee's influential Energy Efficiency Design Index included wind propulsion for the first time. "This formal acceptance is a precondition for widespread use of wind power for propelling ships," says Wrage.
SkySails is betting that spiking fuel prices and stringent environmental monitoring will combine to make its wind-based system an industry standard for modern cargo ships in the future. A future where the (updated) sail triumphantly returns to the market to help tackle the industry's financial and environmental problems is a surreal but pleasingly circular possibility. It also raises the rather fascinating idea of 21st century shipping companies having to acquaint themselves with skills of a bygone age to gain an advantage over the competition.
"In the long-term wind propulsion will again play its role in ship propulsion," says Wrage. "Nevertheless, shipping companies will have to 'learn' to use wind power again in their daily business, which is not done overnight. Fast movers and learners will definitely be ahead of the market."
---
Related content
---
With 90% of global trade carried out by sea, shipping is recognised as the ultimate 24/7 industry.
The global cruising industry has witnessed significant growth during recent years, with the number of cruise passengers exceeding the 20 million mark in 2012.
---