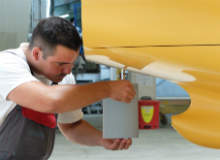 German hydrodynamics research organisation Hamburg Ship Model Basin (HSVA) has been a leader in testing technology for over a century, and now the company is once again leading the way with the latest cutting-age invention.
3D printing, also known as additive manufacturing, has been making waves across various industries due to its versatility, cost reduction capabilities and sheer convenience. Dubbed "the third industrial revolution" by The Economist and "[the technology] bigger than the Internet" by the Financial Times, 3D printing is starting to leave its mark on the shipbuilding industry.
HSVA is the first company of its kind to bring 3D printers in-house, a move that opened up a great deal of potential and led to impressive findings: after using 3D printers for the past two years, the company recently reported a 70% slash in lead production times and an overall cost reduction of around 30%.
The advantages and sheer potential of additive manufacturing are not lost on the big players either: Hyundai Heavy Industries (HHI), the world's largest shipbuilder, announced in July its intentions to look into the future of 3D printing via its New Innovation Center. An early estimation by HHI revealed that localising manufacturing by using the technology could save the Korean shipbuilding industry approximately $1.8bn annually.
By working with 3D printers in-house for over two years, HSVA has first-hand experience of the technology's specialist capabilities. Although currently restricted to model basins and subject to extensive researching and testing, the technology promises to make a big impact on small but critical niche shipbuilding markets.
A pioneer in 3D printing
"I think, to date, this technology is well-established at model basins, but HSVA was one of the pioneers, especially for integrating and buying a printer itself," says Florian Kluwe, director at HSVA and head of the resistance and propulsion department. "So I think HSVA was one of the first model basins to invest in its own 3D printing technology, to do that in-house. Meanwhile, it's quite widespread in the model basins."
How well do you
really

know your competitors?

Access the most comprehensive Company Profiles on the market, powered by GlobalData. Save hours of research. Gain competitive edge.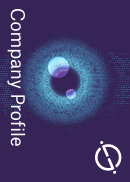 Company Profile – free sample
Thank you!
Your download email will arrive shortly
Not ready to buy yet? Download a free sample
We are confident about the unique quality of our Company Profiles. However, we want you to make the most beneficial decision for your business, so we offer a free sample that you can download by submitting the below form
By GlobalData
HSVA is using Objet Eden350V 3D from Stratasys, a printer already popular in the model business. Using a PolyJet system, the printer has no thermal deflections, high accuracy standards and a low set-up time, a "crucial" feature for HSVA. Upon installation in 2013, their original motivation was to "increase flexibility and reduce lead times", according to Kluwe, a goal which, judging by the figures released in August, has been comfortably achieved.
HSVA mechanical design engineer Michael Neumeier, a key user of the 3D printer, explains that, in principle, the technology is "quite similar to a common ink-jet printer", but instead of using a sheet of paper, the system builds up a 3D structure layer by layer.
---
---
Whenever or wherever they happen, a collision can have grave consequences.
---
"While the printing head moves in a constant horizontal plane, the part is located on a platform which is able to move in the vertical direction," Neumeier says. "When the printing head has finished with one layer, the platform moves downwards and the printing head builds the next layer on top. Consequently, the 3D model is built by thin layers applied one after another.
"The printing material is a kind of synthetic resin which is hardened by UV light inside the printer right after the resin is sprayed out of the printer. The type of resin is the main influencing parameter for the model properties like resilience, load capacity, elasticity."
While full ship models, some up to 9m in length, exceed the printer's capacity and cannot be produced, the technology is particularly useful for manufacturing appendages, especially rudders and energy-saving devices, components made particularly popular by tightening emissions regulations for vessels worldwide.
Kluwe points out that, due to their intricate geometry, such parts would be extremely expensive and complicated to manufacture via traditional means, by milling metal, plastic or wood.
"What makes us different from the mainstream users of such printing systems is that we use those printed models as functional models. So they are set out to mechanical loads in the water and that requires some experience which goes beyond just printing some geometry," he says.
Applications and advantages for the shipping industry
Although 3D printing has the potential to impact the whole industry, it is specifically niche applications in the market that will benefit most from its widespread introduction. Additionally, the more complex the ship, the bigger the benefit gets. "Basically I think there is a huge potential in special application like us – a model basin which is a very niche market producing one-off parts as prototypes," says Kluwe. "Generally for shipping I see this technology limited to such special applications."
"Wherever you need some model building, this technology is interesting," he continues.
"However, this is more limited than it was in the past, because in former times, whole machinery spaces, for example, were modelled to scale to see how the complex configuration would fit together. That is usually done today in a virtual environment and I think there's a bit of competition between whether we have to do model building at all, or we can do it in a virtual environment. Where model building is still necessary, this technology has huge potential, but it's really limited to niches in the shipping market."
"Wherever you need some model building, this technology is interesting."
In particular, merchant vessels such as container ships, which are frequently equipped with energy-saving devices, would profit from a more cost-effective testing process. Thanks to 3D printing technology, the testing of such complicated devices is now possible: "The optimisation of those parts would be extremely expensive if it was done by traditional means of manufacturing," Kluwe says.
Kluwe points out that another enormously beneficial aspect is being felt in HSVA's research projects. In the past, testing during research stages meant that certain parts had to be changed, and thus completely discarded – a very costly and time-consuming drawback which comes with traditional manufacturing. Printing components in-house meant that the lead time for spare parts was cut from weeks to days.
"For example, we can now test more rudders and other kinds of appendages in less time. So if a couple of years ago a manufacturer was to compare several rudders searching for the optimum, he essentially had to either invest time or a lot more money. Now they can, with very little effort, test three or four rudders and then pick the best," he says.
Learning curve: the challenges of additive manufacturing
Neumeier points out that, despite its apparent simplicity, the technology requires hard-won expertise to be used at its full potential.
"Of course there are challenges," he admits. "The system itself is very simple to set up but the special kind of application in a ship model basin demands a very thorough understanding of the process and there is a learning curve. So getting the technology started is fairly easy but for the full potential, you need experience, knowledge and know-how.
"We still discover new possibilities for 3D printer parts, and with increased knowledge. For example, selecting the right material is of course key. Subtle, slight changes in the Young's modulus, for example, can drastically change the behaviour and the interaction with different parts and so forth. "
---
---
The craft of traditional shipbuilding has carved itself a small niche in the modern world.
---
The necessary training to use the printers consists of a two-day crash-course provided by Stratasys and its newly acquired branch Rapid Technologies & Consulting, followed by an optional advanced training course six months later. But while setting up and "printing arbitrary geometry" is fairly easy, Neumeier says that some of the challenges in successfully operating 3D printers lie with "materials, how you do the setup, how you optimise and adopt the detailed design of your models to this kind of printer".
The technology also poses some difficulties with the production process. "The printer itself can't do overtime as readily as a traditional manufacturer," says Neumeier. "That means that it takes the printer two days to print a rudder, but it will take those two days and it will not be able to hurry up in any way – so it can't do overtime. This is a challenge for the production process, especially if you almost exclusively make individual parts and there are very few standardised parts. So on the process side, this is a challenge."
Performance, complexity, expansion: a three-dimensional goal
After reporting "tremendous improvements" concerning lead time and production times, HSVA is currently looking into making further advances in these areas, while getting the very best performance out of its printers.
"We fit into our tiny niche market and the problems we have and the challenges we face are quite different from everybody else's. For example, using the models generated by a 3D printer underwater is something essentially unique," says Kluwe.
"The long-term goal is that we are, of course, looking into other technologies and trying to expand 3D printing on to other parts of our models," Neumeier adds.
Undoubtedly the biggest benefit of 3D printing is that manufacturers get, as they put it, "complexity for free".
"Now we can make the most complex rudder and it doesn't cost us any more time, money or effort, compared to a standard rudder," says Neumeier. "That means that in the past, little details of the ship that were too expensive to consider can now be considered."