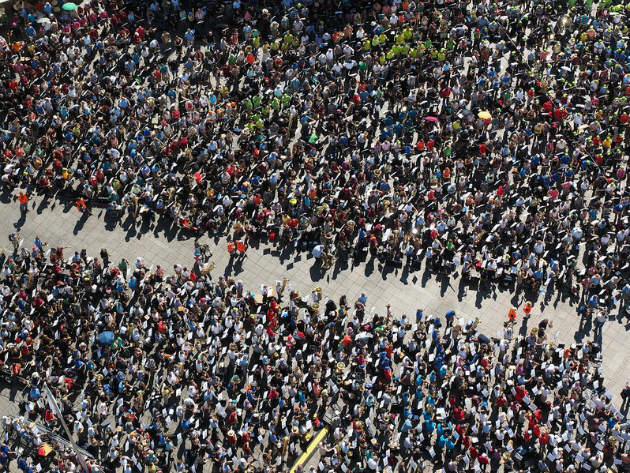 The travel and tourism sector is experiencing a global boom, bolstered by a mix of cheap vacation deals, fast and convenient means of transport, as well as the constant exposure of the world's most sought-after destinations on social media.
Last year, the World Travel & Tourism Council reported that growth in this sector outpaced that of the global economy for the sixth consecutive year. International tourist arrivals worldwide are expected to reach 1.8 billion by 2030, according to the World Tourism Organization's (UNWTO) long-term forecast. Adding a direct contribution of $2.3 trillion, or 3.1% to the global GDP, the tourism sector outperformed all other industries in 2017.
But in certain destinations, particularly well-known tourist magnets such as Venice and Barcelona, authorities point out that the economic contribution brought in by the hordes of tourists dwarfs the disruption caused to their public services and residents each holiday season.
A large part of this phenomenon can be traced back to the cruise industry, which targets coastal destinations, bringing in large numbers of holidaymakers en masse, many of whom end up spending little to nothing in the local economy. Unlike other visitors, cruise passengers tend to enjoy a vast array of amenities on board, reducing their need to spend money ashore.
What these locations are experiencing is overtourism, a concept that entered the public realm circa 2012, around the time when Elizabeth Becker's investigative novel Overbooked hit the shelves, exposing the negative sides of the trillion-dollar industry. Since then, overtourism, and the reactive trend known as responsible tourism, have become buzzwords in the travel world.
Overcrowding risks degradation of historic sites
"The world's population is largely concentrated in coastal regions," says Dr Harold Goodwin, managing director of the Responsible Tourism Partnership and advisor to the World Travel Market on its Responsible Tourism programme.
How well do you
really

know your competitors?

Access the most comprehensive Company Profiles on the market, powered by GlobalData. Save hours of research. Gain competitive edge.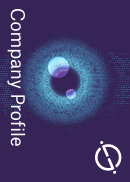 Company Profile – free sample
Thank you!
Your download email will arrive shortly
Not ready to buy yet? Download a free sample
We are confident about the unique quality of our Company Profiles. However, we want you to make the most beneficial decision for your business, so we offer a free sample that you can download by submitting the below form
By GlobalData
"You add to that the attraction people have for city tourism, many of which are on the coast, as well as seaside holidays, and then you add the cruise ships which obviously contribute to the excess, and you can see how the problem mounts up."
Statistics from the Venice Passenger Terminal show that 529 cruise calls were made last year. Since its establishment in 1997, over 20 million cruisers from 200 countries transited through the port.
The problem reached a critical point in 2014, when residents and campaigners backed a ban on large cruise ships weighing over 96,000 tonnes from docking near St. Mark's Square, located at the heart of the city's historic centre.
Since January 2015, cruise lines have only been sending ships up to 96,000-gross tons to Venice, while waiting for approval for a new 4.8km Contorta-Sant'Angelo Channel that would bypass the Venice Lagoon.
But despite the restrictions, ships continue to bring in millions of people all year round, pushing Venetians to stage street demonstrations against their arrival and threaten with a mass exodus from the "fragile" city.
In July last year, the United Nations threatened to place Venice on UNESCO's list of endangered heritage sites if Italy fails to completely ban giant cruise ships from the city's lagoon by 2017. It urged the City of Venice to recognise increasing tourism as a "macro-emergency", while putting in place new measures to manage water traffic, including a Lagoon Vessel Traffic Service System.
"Residents and campaigners backed a ban on large cruise ships."
Barcelona is struggling with a similar situation. Ranked as the leading Mediterranean cruise port in 2015, it saw two million cruise passengers that year and 32 million visitors in total in 2016.
Its popularity resulted in soaring rents across the city due to the proliferation of lucrative holiday lets. This also led to local residents being pushed out of the old centre, as well as local businesses being shut down and replaced by international chains. At street level, public spaces are inundated with tourists, which over time risks diluting local heritage and authenticity. As a result, authorities recently passed a new law that limits the number of beds on offer from hotels and tourist apartments.
During the Skift Global Forum in May, Christine Duffy, president of Carnival Cruise Line, said the company is encouraged to continue to bring its ships to Barcelona, and is currently planning on opening a brand new cruise terminal. Carnival Corporation is expecting to accommodate over one million passengers at the Port of Barcelona following the opening of the terminal in 2018.
Duffy told the forum that cruise liners are pressured by market demands to serve marquis destinations. Moreover, a change of itinerary is often dictated by crises and disease outbreaks, rather than the need to spread tourism to new areas.
Weighing up the financial benefits
General opinion would reason that tourism is a financial goldmine for the host city. Receipts from international visitor spending on accommodation, food and drink, entertainment, shopping and other services and goods compiled by UNWTO show that Southern and Mediterranean Europe attracted $1.9 trillion in earnings in 2014, or 16% of the global share.
"I think you need to be very convincing about the economic benefit," says Goodwin.
"If you have a cruise liner which is drawn up in the port, the chances are the people will have had a good breakfast on the boat. They might take lunch somewhere in the city, but they probably won't be very hungry, and they will probably have dinner back on the boat.
"So you've got to ask what they are going to spend money on. They're certainly going to visit some of the sights, but in Venice for example, less than 20% of people actually go to the Doge's Palace. So that would suggest that over 80% of all the visitors are not paying to get into anything while they're there. They are just enjoying the free public realm aspects, and the same would be true in Barcelona."
Some of the cities have designed inventive ways in which to spread out the influx of visitors away from the city centre and reduce overcrowding.
New York has introduced a five-borough strategy that incentivises tourists to get out of Manhattan and into Queens and Brooklyn.
The Venetian authorities are currently considering imposing an entry charge to the city's historic centre, as well as special designated lines for locals and tourists at popular vaporetto stops.
"In terms of the work that is being done around the world, probably the best is being done in Barcelona, where they are beginning to address a lot of the problems of large numbers of tourists by distributing them better through the city and by trying to manage the flows, so that people have a better experience but also the impact on the residents in the city is not extreme," Goodwin says.
Barcelona's mayor Ada Colau has published the Strategic Plan for Tourism 2020, which addresses ways to manage the flow of passengers visiting the city centre.
The rise of responsible tourism
The United Nations General Assembly declared 2017 the International Year of Sustainable Tourism for Development, aiming to inspire better practices so that tourism can foster economic growth, social inclusiveness and the protection of cultural and natural assets.
"We don't only concentrate on minimising negative impacts," Goodwin says. "For example, we are now working on a project in Uganda, trying to improve the benefits going to local communities."
However, the cruise industry needs to step up and accept responsibility for its contribution to the problem, argues Goodwin.
At the moment, the cruise market is embracing the all-inclusive, state-of-the-art vessel, which leaves passengers far less inclined to spend money ashore, as food, accommodation and some entertainment can easily be accessed on board.
"New York has introduced a strategy that incentivises tourists to get out of Manhattan."
Add to this an almost aggressive social media advertising strategy drawing people in 24 hours a day. For example, in preparation for summer 2017, Royal Caribbean has launched a Social Media Intern-ship, whereby one selected candidate will be responsible for "finding and documenting the extraordinary on a daily basis via Instagram" from destinations such as New York, the Caribbean, Asia and the Mediterranean, at peak season times between June and July.
"I think what the cruise liners need to think about is whether they are prepared to pay a reasonable amount for each passenger that disembarks," Goodwin says.
"Part of the answer to that is more encouragement of tourists to do things that involve spending money when they're ashore. Perhaps they can send them on excursion packages which they offer, working with small suppliers to ensure that as many different groups as possible benefit from their cruise ship passengers.
"That is part of the strategy that all the tourism businesses are trying to adopt. The problem is that the motivation to do that from the cruise line's point of view is quite low."