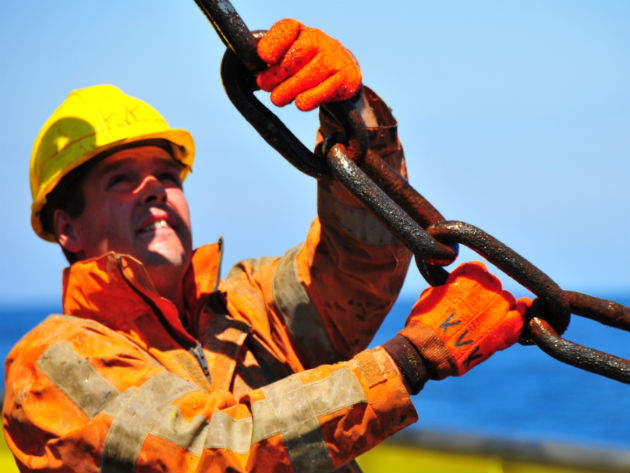 Over the last couple of days, the hashtag #SeafarersMatter has been gaining plenty of traction on social mediaAmina J. Mohammed, deputy secretary-general of the UN, tweeted this week: "Seafarers make sacrifices to connect our world, drive economic growth & keep us clothed, fed & housed. Let's celebrate them #SeafarersMatter."
Mohammed's support was timed to coincide with the International Maritime Organisation's (IMO) Day of the Seafarer (DotS), 25th June, which year focused on ports and seafarer centres to shine a light on the importance of seafarers across the globe.
Meanwhile, Marc Garneau, Canada's Minister of Transport, highlighted trade in his DotS speech: "Ships carry more than 90% of international trade, and it is because of seafarers that these goods are moved to market safely, efficiently and with minimal impact on the environment."
Seafarers UK is also promoting the annual UK Seafarers Awareness Week, a series of country-wide events. From a UK perspective at least, it could be argued that 2017's week is one of the most crucial yet, as Brexit looms large.
As Commodore Barry Bryant, director general of Seafarers UK, said last week: "As so often in our history when facing political and international pressures, our relationship with the sea provides the strong and enduring stage from which our island and its people can make their mark, whether in trade, defence or diplomacy."
The good, the bad and the ugly
On a more global scale, however, seafarers are facing a cocktail of pressures – whether it be the return of piracy, a lack of skills in industry, non-payment of wages, abandonment by owners, port reforms that have some worried, or general welfare when onboard a ship for weeks or months at a time. That's quite a heavy-hitting list of potential problems to have. Why would someone, seeing that, consider a maritime career?
Well, that's where the likes of the IMO and Seafarers UK come in. It's perfectly correct to highlight the concerns, but it should not spill over into pity. Awareness weeks and the like are also opportunities to thrust into the limelight the good that seafarers do and how they are inextricably linked to global trade.
There's a need for balance. If the profession is repeatedly hammered into the ground, it will struggle to attract a new generation. On the other hand, the problems cannot be hidden for fear of upsetting people. The threat of piracy, for example, is very real. That story has to be told, even if it does showcase some of the more distressing aspects of a life at sea. What it should be followed by is a description of what is being done to combat it – both at source and once it has occurred.
Initiatives such as DotS and Seafarers Awareness Week are the most effective vehicles to achieve this. Nick Harvey, campaigns manager at Seafarers UK, said on these pages earlier this month: "Maritime gets on with its business – it does what it does. We have to tell the story of seafaring from the beginning." A noble aim, but one that requires effort from governments, shipping organisations and shipowners, as well as seafarers themselves, to have any hope of achieving a better outcome for the approximately 1.5 million seafarers in the world today.