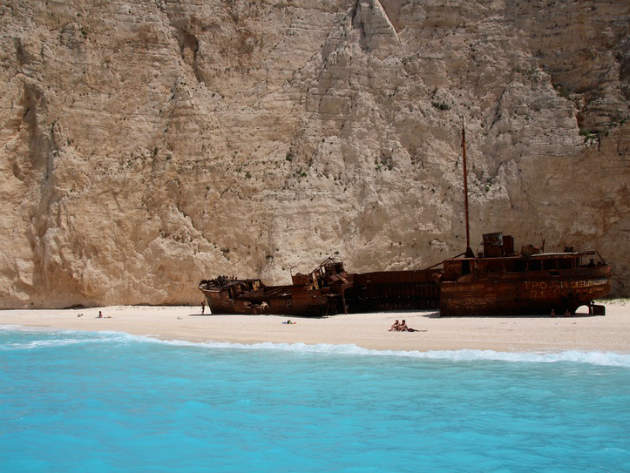 The moment a ship reaches the end of its useful life, either following an accident at sea or when its owner decides repairs and maintenance costs are not financially viable anymore, the vessel becomes a wreck.
Marine salvage and wreck removal are part of a regulated, multi-million dollar business. Statistics from the International Salvage Union (ISU), the global trade association tasked with representing and safeguarding the interests of salvors, show that in 2015, ISU members made $717m in gross revenue, with wreck removal alone worth $397m.
Ship graveyards
Paramount in marine salvage and wreck removal operations is the concern for the environment.
"Almost all marine casualties, regardless of their cargo, represent a potential threat to the environment," ISU points out, and oftentimes, it is "only commercial salvors who stand between a shipping casualty and an environmental catastrophe."
Shipwrecked vessels can sometimes also be overlooked.
"If a ship sinks mid-Atlantic, there may still very well be an impact to the immediate environment but no immediate danger of pollution further afield, then unfortunately generally they sink and they stay there," says Richard Janssen, managing director at SMIT Salvage.
How well do you really know your competitors?
Access the most comprehensive Company Profiles on the market, powered by GlobalData. Save hours of research. Gain competitive edge.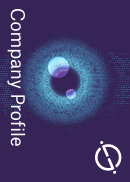 Company Profile – free sample
Thank you!
Your download email will arrive shortly
Not ready to buy yet? Download a free sample
We are confident about the unique quality of our Company Profiles. However, we want you to make the most beneficial decision for your business, so we offer a free sample that you can download by submitting the below form
By GlobalData
One such situation can be found in the city of Nouadhibou, in Mauritania, also known as the "largest ship graveyard in the world." Since the 1980s, vessels have been systematically abandoned on the peninsula's shores, while the impoverished city and its authorities turned a blind eye to the sinister graveyard of rotting ships amassing on its shores. Now, thanks to an injection of capital from China, the government aims to completely clear out the ships by September this year.
Today, the abandonment of a ship happens more often in coastal areas, and wrecks will be removed in the case of land reclamation or a port development project.
A highly technical process
When a vessel alerts the authorities about an emergency, marine salvage and wreck removal companies, such as SMIT Salvage, pick up on the case from the news, on social media, or from industry insiders.
"The majority of wrecks that occur are a consequence of an emergency response operation or a vessel in distress that ends up being a wreck," Janssen says. "So we already pick up that there's a vessel in distress, and sometimes it's either ourselves or one of our competitors who is contracted for it."
The first step of salvage is removing any pollutant materials on the ship.
"This usually means taking the bunkers off, as well as the batteries and the grease and the paint – anything that can be of immediate threat to the environment needs to be taken off the ship.
"Subject to the location of the wreck and type of bunkers, you normally need a surface vessel, a spread to heat the oil to make it pump-able again," he says. "In addition to that, you need a pump spread to recover it, and a facility to receive and process whatever you pump out of the ship."
"The first step of salvage is removing any pollutant materials."
Up to 45m-50m in depth, SMIT works with air divers. Anything deeper requires mixed gas or saturation diving or sending in remote operated vehicles (ROVs).
"In the case of container vessels, it might be that you have to remove containers carrying dangerous goods, such as acetone, batteries, poison, or chemicals," Janssen explains.
"When we undertake such operations, we also have a marine chemist with us who measures the air quality and samples the water in and around the vessel, and explains to the team what the associated risks are with the products inside the containers. We then take all the measures we can on board to be prepared to treat our personnel immediately in case of incidents, medical evacuation, or support of the local authorities."
"So it's a complete chain, with all the risk assessments, precautions, authorisations and response if something goes wrong that should be in place before we start an operation like that," Janssen adds.
Who bears the cost?
The cost of a wreck clean-up is primarily the ship owner's responsibility; and "nine out of ten times" his or her liability underwriter, also known as a P&I Club, will step in and take care of it.
This can sometimes be circumvented under the Limitation Convention, in which case the P&I Club sets up a Wreck Fund for the authorities and leaves the removal up to them. Similarly, if the removal is requested as part of the expansion of ports, the port authority or developer pays for it.
"However, there are a number of countries, for instance New Zealand, where the owner remains liable himself," Janssen says. "So his P&I Club is restricted in stepping in front of their member and take care of matters; the owner remains on the hook himself."
This is a fairly straightforward process on a case by case basis, but if multiple shipwrecked vessels mount up along the coast over a number of years, the country's taxpayers can be left to foot the bill.
This is an issue that Australia currently faces. In September, government agency Maritime Safety Queensland warned that hundreds of boat owners had been abandoning their vessels and leaving them for the state to deal with. The cost of their neglect was estimated at $6m, and it would fall on the state's public resources to pay the bill.
The environmental duty
Professional clean-up companies, such as SMIT, usually take great care in ensuring the safe and clean removal of all vessels from their location.
But although the salvor's practices are governed by the International Convention on Salvage of 1989, ISU warns that its members "are not always fairly rewarded for their efforts and successes in avoiding or minimising damage to the environment, […] because some casualties which threaten the environment are of low financial value."
In January last year, Canadian investigative programme 16×9 revealed that Canada was facing a serious environmental threat posed by hundreds of sunken ships, "some of which have leaked oil in the past and are at risk of doing so again," ­­­­­­­­­­16×9 journalists said at the time.
"A lot of technologies flow over from the offshore industry."
Although Canada doesn't keep track of its sunken ships, data from around the beginning of the 20th century showed 716 possible vessels at risk of releasing harmful fuels or chemicals.
The infamous case of the SS Jacob Luckenbach wreck shows why this is a particularly dangerous situation. The freighter, which sank over 60 years ago off the coast of California, has been the source of several large oil spills throughout the 1970s. In February last year, marine mammals were still showing up onshore covered in oil from the wreck.
Canada already has a dedicated Ship-source Oil Pollution Fund (SOPF), which is liable to pay claims for oil pollution damage or anticipated damage at any place in Canada, or in Canadian waters.
In addition, in November last year, Prime Minister Justin Trudeau revealed the Oceans Protection Plan, a $1.1bn strategy to reduce abandoned, derelict and wrecked vessels and to minimise the associated risks of environmental harm.
Better ships make safer wrecks
Like in every other industry, technological advances, such as the commercialisation of cleaner fuels and specialist equipment, contribute to making marine salvage and wreck removal a cleaner, safer job.
"The advancement of technology makes it easier, or at least possible, to gain access to certain wrecks and work on them," Janssen says.
"A lot of technologies flow over from the offshore industry, but it's more than just the equipment, it's the ingenuity of being familiar with shipwrecks and associated engineering and that makes it more interesting to apply it."
"Looking at the developments in shipping in general, whether it is about the size of vessels, their propulsion systems or ship-to-shore management, it brings a lot of interesting challenges which is exactly why people are active in the salvage industry," he says.