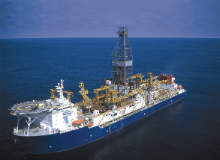 The shipping industry is currently working to deal with the thorny challenge of complying with stricter environment regulations while increasing productivity and cutting costs across its operations.
Given that these pursuits are taking place against a backdrop of economic instability, launching a dedicated marine business might seem like a daring move.
But GE Marine, opened in February 2015, aims to tackle these challenges head on. Using the insight accumulated over years of experience in the offshore and gas industries, the new marine business is launching some of the most progressive technologies on the market in response to tightening vessel regulations, global pressures to reduce emissions and their customers' demands to minimise operational costs. GE Marine president and CEO Tim Schweikert discusses the company's first year of operations, as well as the challenges and opportunities of introducing innovative new technologies to a conservative sector.
Eva Grey: Why did GE decide to open a new branch focusing on the marine sector?
Tim Schweikert: GE has a number of businesses including aviation, power conversion, oil and gas, transportation, and propulsion. So after operating in a very fragmented way until now, we thought we really needed to elevate ourselves in the marine industry by unifying our assets around one marine business.
EG: What have been some of the main achievements within the first year of operation?
TS: The feedback we received from our customers was that they felt like they were working with different businesses before, so now we take a more unified approach. We look over the entire portfolio and act more as a single point of contact.
"The feedback we received from our customers was that they felt like they were working with different businesses before."
By looking across the entire GE Marine portfolio and thinking more like the customer does in terms of vessel optimisation, emissions and fuel consumption, you can connect the dots better because you're seeing these subsystems interact with each other.
How well do you really know your competitors?
Access the most comprehensive Company Profiles on the market, powered by GlobalData. Save hours of research. Gain competitive edge.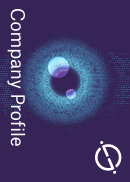 Company Profile – free sample
Thank you!
Your download email will arrive shortly
Not ready to buy yet? Download a free sample
We are confident about the unique quality of our Company Profiles. However, we want you to make the most beneficial decision for your business, so we offer a free sample that you can download by submitting the below form
By GlobalData
One of the things that we've done is launch our 'Solution Teams', which are organised by vessel type. We now have members from across different businesses who are all on one team and work on solutions for specific vessels. This makes for a much more integrated approach.
EG: How is GE Marine pushing for greener operational standards within the industry?
TS: At the moment, we have a number of emissions control areas (ECAs) and those are only going to expand. There's a general consensus among our customers that there will be increasingly tough standards regarding marine emissions.
The industry itself is now seeing the advantages in moving on to cleaner fuels and more energy-efficient solutions and they're doing it for multiple reasons. One of them is the costs of operations. Everything going on in the marine area has a huge focus on cost, with a big emphasis on cost reduction. Anything that can save you fuel is going to save you cost.
When you look at it from a footprint standpoint, the shipping industry produces about 2.2% of global greenhouse gas emissions. This is not huge, but it's also not insignificant either, although we do like to point out that there is no other more efficient means of transportation out there.
But when you look beyond just carbon emissions at the other pollutants, there are serious concerns about things such as heavy fuels. Damage to the environment is a serious issue that has to be addressed and there are a number of approaches people are trying to take with things like scrubbers. We don't think that's a sustainable approach to the problem. We're very interested in leveraging our expertise with LNG.
EG: Is there something in ship propulsion that you are currently looking at developing?
TS: At the moment we have a Tier III diesel engine, which requires no after-treatments. We are also launching a product called SeaStream Insight, which can provide about 20% reduction in fuel through better power management of a vessel when holding position. We're looking at extending that capability to provide routing optimisation as well.
We've already done a number of applications around route optimisation to reduce fuel consumption in the rail and aviation industries, and now we're looking at leveraging that technology into the marine space.
EG: The shipping industry is quite conservative when taking on board new solutions. How does GE Marine set out to tackle this?
TS: I think this is a very valid point. Coming from aviation and rail transportation, I'm surprised at how conservative the marine industry is and how slow it is to adopt new technologies.
One of the things that we do with customers is what we call a 'Session T', in which T stands for technology. These are dedicated technology days, where we talk about the entire GE store. When you look across all our industrial businesses, we have technology that is very leverage-able from one industry to the next.
"Coming from aviation and rail transportation, I'm surprised at how conservative the marine industry is."
We present some of our core technologies within the GE store at a corporate level and then we'll talk about what's innovative in our marine portfolio, from SeaStream Insight to configurators in power management, options for propulsion, hybrid solutions with batteries, and fuel optimisation. Many of our customers also have research and development capabilities and during these sessions we look at where there might be some common ground and where we can collaborate.
This idea of co-creation and co-innovation with our customers is very effective. The sessions can help overcome some of the perceived risks associated with certain technologies, or can help just by raising awareness about products our clients were previously unaware of.
EG: Internationally, which country or regions can be described as trailblazers in adopting new technologies?
TS: There are some interesting things going on in Norway and generally in northern Europe, particularly around smaller LNG vessels. If you look at things that are a catalyst for innovation and adoption of technology, you look at countries like Norway and Denmark.
Because of the sensitivities around emissions over there, they are willing to try some things that maybe other countries would be more conservative about, and would prefer to use the proven technology even if it's dirtier. So I think the northern part of Europe is very interesting to watch at the moment.
EG: How is the new business using big data to improve sustainability and efficiency?
TS: I think big data is one of the most interesting areas we're currently working in. When you think about a vessel, they are very complex systems, often operating in remote locations. So when you have an event, the impact on the vessel can be dramatic in terms of cost. For example, the typical downtime for a drill vessel might cost up to $15m per year.
Often, these vessels are part of larger systems and larger value chains, so when a vessel goes down, it has a cascading effect on logistics. If we can reduce that downtime, it brings huge benefits to our customers.
Therefore, one of the things we're focused on in big data and software is how to reduce that non-productive time. We want to have all our equipment heavily sensored so we can collect a tremendous amount of data. But we also have the ability to look at that data, and through the characteristics we see within that data, we are able to anticipate problems in the future. It's all about predictive capability.
EG: What are the next steps for GE Marine?
TS: Two years ago, the shipping industry was a booming market, focused on getting capacity out into the marketplace. But given the downturn in the industry, with oil at about $40 per barrel, it's a very different world and it's all about cost reduction.
Our customers are very interested in doing things low-cost, asking us how to do things in a simpler way, in a more standardised way, so that we can take cost down and move faster. So we're finding our customers are very interested in the topic of standardisation of cost.
Leveraging and transferring our skills and technologies across industries such as marine, aviation, transportation and healthcare is also a big idea currently applied within GE.