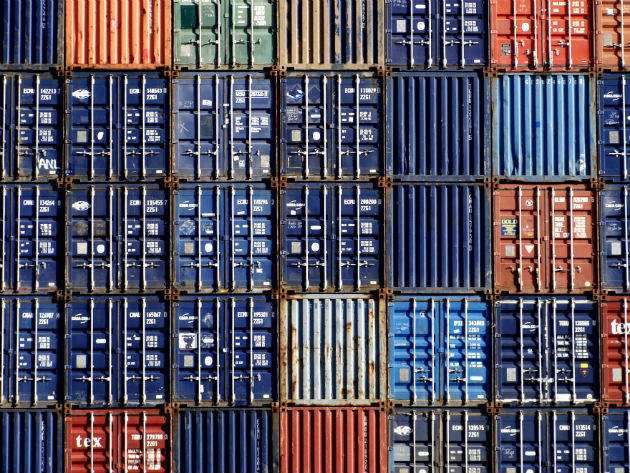 Historically, ports have provided an economic boost to cities, but as their headquarters are moving further away from city centres, the economic relationship between the two is also shifting. At the same time, 'smart cities' are banking on decreased traffic, smarter multimodal connectivity and a cleaner space for their citizens, meaning that ports need to quickly adapt to the new environment.
Talking about the future of ports, a panel of representatives from the autonomous Port of Strasbourg, the European Commission, Siemens and the City of Copenhagen agreed that congestion, air quality and traffic safety are the biggest challenges facing the modern European port today.
"The worldwide container throughput has tripled in the last 15 years to 700 million TEU per year," said Marco Lüdtke, head of Vertical Unit Integrated Logistics Solutions for Siemens.
"We also have increased ship sizes, with 20,000 TEU ships putting a lot of pressure on the port and the hinterland. The lack of information about the traffic situation of trucks going to and from the ports is resulting in noise, pollution and traffic jams, as well as higher costs to shippers and consumers. This has an ultimate effect on the competitiveness of ports."
"I've been working on smart cities for five years, and smart cities are defined as creating healthier living spaces by integrating intelligent transport systems (ITS), energy and transport solutions," said Henriette van Eijl, policy officer for European Commission's Directorate-General for Mobility and Transport. "Many people in cities do not want to have any trucks whatsoever on their streets."
Port cities as test-beds for ITS, automation and new energies
The answer is implementing ITS solutions and data sharing between stakeholders, a particularly difficult task, as at the moment, freight-forwarders often refuse to share the data they gather.
An example of innovation came from a Siemens pilot project, which saw the introduction of an intelligent truck supply management system 'Integrated Truck Guidance'.
"We calculate the travel times on major routes to and from the port and give recommendations to the drivers about the fastest routes," Lüdtke said.
At EU level, DG Move is creating stakeholder platforms, where different sectors and levels of policymaking come together and find solutions, van Eijl said, which hopes to tackle the lack of dialogue and data sharing between port authorities, city planners and freight-forwarders.
"I see port cities as test-beds for ITS, automation and new energies," van Eijl said. "If city decision makers and port decision makers get together, we can get that right."
"In the autumn, we are also going to set up a new network, where we will bring together infrastructure providers, operators, city planners and researchers to see how we can use urban nodes better. And ITS and data sharing are two of the best opportunities to bring innovation in these hubs."