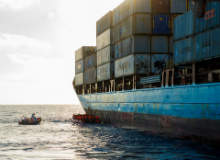 Over the past three years, military conflict in Africa and the Middle East has forced over one million people to cross the Mediterranean in perilous conditions in search for refuge, in what is now recognised as the largest movement of displaced people through European borders since WWII. The vast majority, or 850,000, crossed from Turkey to Greece through the Aegean and Dodecanese seas, putting mounting pressure on key shipping routes in the area.
In an effort described as "absolutely heroic" by chief spokeswoman for the United Nations refugee agency (UNHCR) Melissa Fleming, commercial shipping companies have often stepped in to prevent the loss of life at sea.
To date, over 1,000 merchant ships have been involved in migrant aid operations, assisting with the rescue of more than 65,000 people, according to estimates from the International Chamber of Shipping (ICS). But the disruption caused has had a snowball effect on cargo transportation in Mediterranean waters.
According to the 2015 Security Risk Index by multinational service provider BSI, border closures, transportation stoppages and slowdowns have resulted in losses of approximately $1 billion for the economy of the United Kingdom alone.
"Losses due to contamination of cargo shipments by stowaways were particularly serious for the pharmaceutical and food industries," the report notes, "with BSI recording one lost shipment of pharmaceuticals valued at $3.9 million."
Delays and stoppages in Calais cost UK shippers an estimated $1.2 million and Dutch shippers around $545,000 each day.
How well do you really know your competitors?
Access the most comprehensive Company Profiles on the market, powered by GlobalData. Save hours of research. Gain competitive edge.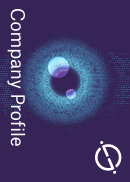 Company Profile – free sample
Thank you!
Your download email will arrive shortly
Not ready to buy yet? Download a free sample
We are confident about the unique quality of our Company Profiles. However, we want you to make the most beneficial decision for your business, so we offer a free sample that you can download by submitting the below form
By GlobalData
"In the event that one of the primary root causes, the Syrian crisis, continues, there will be further losses."
Shippers of food and other perishables have been some of the hardest hit, facing up to nine hours of increased travel time at the port of Calais. Fines paid as a result of the discovery of stowaways in their shipments have cost shippers a further $10.3 million.
"In the event that one of the primary root causes, the Syrian crisis, continues, there will be further losses," says Simon Murfitt, solicitor at Keystone Law and finance lawyer for the shipping sector.
Merchant ships are bound by international maritime law to respond to emergencies at sea. But as the numbers of displaced people continues to grow by the day, international maritime bodies are deploring the "untenable" reality of relying on commercial shipping to prevent loss of life and demand EU and EEA member states to step up their responsibilities in managing the flow of migrants.
The law of the sea and pitfalls in legislation
"Shipping companies have a long history of humanitarian assistance," Murfitt says. "In the current circumstances, their unique combination of route and condition knowledge along with logistical expertise is invaluable."
The obligation to "render assistance to those in distress at sea without regard to their nationality, status or the circumstances in which they are found" is a longstanding maritime tradition enshrined in two essential documents, namely the 1974 International Convention for the Safety of Life at Sea (SOLAS) and the 1982 United Nations Convention on the Law of the Sea (UNCLOS).
These texts, alongside with a host of other conventions, ensure the integrity of search and rescue (SAR) services at sea.
But despite carrying essential provisions and guidance regarding SAR procedures, SOLAS was last amended in 2004, long before the current crisis had begun. It thus offers little guidance for shippers confronted with not only an unprecedented number of rescue incidents, but also the murky implications of safety, security, human rights and legal issues that ensue once people are taken on board.
One of the pitfalls lies in that none of the conventions addresses the rights of those rescued once they are on board, or the conditions of their disembarkation, a particularly worrying caveat considering the escalating number of border closures across Europe. Although the International Court of Justice, the European Court of Human Rights, and UNHCR have stated that human rights law applies extraterritorially, this opinion is not universally accepted.
Furthermore, the lack of a corresponding mechanism to ensure compensation in case of delays, fines, loss or destruction of on-board merchandise and other expenses has led to ship owners bearing the brunt of these mounting costs directly linked to SAR operations.
The shipping industry is at "breaking point"
"The threats are not just financial," Secretary-General of the International Maritime Organization (IMO) Koji Sekimizu said in a speech. "The risk to the safety of seafarers and mixed migrants on board these ships should not be underestimated. Merchant ships generally have small crews and are not configured to carry, feed and care for large numbers of people, many of whom are desperate, under stress and potentially violent."
Sekimizu also highlighted that coast guards, navies and the rescue infrastructure are being stretched to breaking point and that "the strenuous efforts they make to rescue the thousands of persons in distress come at the price of great risk to themselves and at considerable cost to their countries."
"Merchant ships generally have small crews and are not configured to carry, feed and care for large numbers of people."
His views are echoed throughout the industry.
In March 2015, a letter signed by the European Community Shipowners' Associations (ECSA), the ICS and both the European and international branches of the Transport Workers' Federation urged EU member states to "act immediately" in shouldering the responsibility.
The organisations, collectively representing over 80% of the world merchant fleet, said that "the humanitarian crisis in the Mediterranean Sea is spiralling out of control" and it is "unacceptable that the international community is increasingly relying on merchant ships and seafarers to undertake more and more large-scale rescues, with single ships having to rescue as many 500 people at a time."
"Commercial ships are not equipped to undertake such large-scale rescues, which also create serious risks to the safety, health and welfare of ships' crews who should not be expected to deal which such situations," the letter read.
Strategies to managing the crisis
Governments have indeed offered some support in managing the crisis.
In 2013, prompted by the two mass drownings off the Italian coast that claimed more than 600 lives, the Italian government initiated Mare Nostrum, a year-long naval and air operation in the Mediterranean. Covering 27,000 square miles of sea at a cost of €9 million per month, the programme rescued at least 150,000 migrants, but it was scrapped in October 2014 despite heavy criticism from the international community.
Mare Nostrum was replaced by operation Triton, a programme coordinated by the EU border agency Frontex, which was initially supposed to run on only €2.9 million, or less than a third that of its predecessor, covering only 30 miles of the Italian coast. However after mounting pressures, in April 2015 the EU tripled funding for Triton, boosting it to approximately €120 million.
Over the past two years, the IMO, ICS and UNHCR have also issued seafarers with free guidebooks offering key advice of how to deal with the growing number of persons in danger at sea.
Murfitt believes that the losses currently experienced by the industry should act as lessons for all parties involved of how to "react and mitigate them through certain changes in their operations, policies and procedures". He advises shippers to plan ahead and involve trusted key strategic and operational advisors and partners in such planning.
So far this year, the number of sea arrivals to Europe during the first four days of February has surpassed those for the entire month of February 2015. UNHCR warns that in the course of 2016, one million people are expected to cross from Turkey to Greece.
"By developing two key elements of the operations, specifically operation supply chain flexibility and better current situation reports and advice, ship companies will at least have a greater chance of being aware of the situations before they actually physically encounter them and have a greater number of operational options available to them in response to such situations," Murfitt says.
Calls for a coordinated approach
But as the shipping industry is slowly buckling under the pressure, the spotlight falls on state governments to enforce a strategy focused on prevention.
In their letter, shipping industry bodies demanded "a commensurate increase in state funded resources for SAR operations", as well as the creation of a political solution that provides refugees and migrants with "alternative means of finding safety without risking their lives by crossing the Mediterranean in unseaworthy boats".
"As a lobby group certain sectors such as containerised shipping in particular have very valid and powerful voices."
"As a lobby group certain sectors such as containerised shipping in particular have very valid and powerful voices," Murfitt says. "That voice as a lobbying tool will undoubtedly get louder and European national governments will have to take more notice."
In the long term, Murfitt expects to see a continued increase in both security and operational costs for the European cargo shipping trade.
"Depending on the shape and composition of a post-crisis Middle East and Europe adaption, certain traditional operation routes will not be changed, while others will no longer be available."
If left unchecked, the crisis could extend to impact global trade. "The global trade economy is incredibly diverse and creative and hence new trade routes, mechanisms and players will emerge if the economic conditions continue to call for such change," says Murfitt.
"The European and international cargo shipping trade will never quite be the same again."