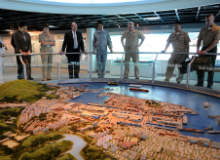 Amid some of the worst quarterly results ever seen in shipbuilding, South Korea's traditionally dominant industry is now struggling to stay afloat, with its three largest companies reporting a combined loss of over $4bn in the first half of 2015.
It is an undisputable fact that the blow of the economic downturn shook virtually all industries to the core, with lingering effects still seen today. In the global shipbuilding industry, weakened demand for new vessels, followed by a plunge in oil prices that inhibited offshore exploration left players in the sector reeling and seeking to diversify their operations.
Undoubtedly, the fiasco managed to overturn former industry leaders and put giant, profit-making companies at the mercy of creditors and their national governments.
South Korea is one such example. This summer, the country's Big Three companies, and the world's three biggest shipbuilders – Hyundai Heavy Industries, Samsung Heavy Industries and Daewoo Shipbuilding & Marine Engineering – reported a record combined loss of $4.4bn in the first half of 2015.
At the end of October, South Korean news agency Yonhap quoted industry analysts predicting that combined operating losses will further snowball to reach $6.2bn by the end of the year. Relentlessly depressing quarterly reports from The Big Three led to a steep fall in their respective stocks in July.
With its leading shipbuilders in free fall, in August South Korea fell behind China and Japan to become the third largest shipbuilding country, a big blow for a country that usually tops the list.
How well do you really know your competitors?
Access the most comprehensive Company Profiles on the market, powered by GlobalData. Save hours of research. Gain competitive edge.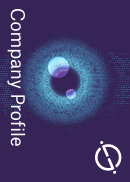 Company Profile – free sample
Thank you!
Your download email will arrive shortly
Not ready to buy yet? Download a free sample
We are confident about the unique quality of our Company Profiles. However, we want you to make the most beneficial decision for your business, so we offer a free sample that you can download by submitting the below form
By GlobalData
Shipbuilding has been one of the pillars of South Korea's economy since the 1970s, with ships accounting for 8.5% of the country's total exports through June this year. Leading by value and second only to China by volume, Korean shipbuilders' output almost tripled between 2000 and 2011, according to an industry review by the Organisation for Economic Co-operation and Development (OECD). Korean shipbuilders have consistently accounted for more than 30% of the global market in value terms since 2007.
"Following the global financial crisis, Korean shipbuilding companies fared worse than their counterparts."
But following the global financial crisis, Korean shipbuilding companies fared worse than their counterparts in competing shipbuilding economies and debt started mounting up as new orders dried up and over-capacity became an all-too-real problem for the entire industry.
Now, as the world's leading shipbuilders prepare to declare their biggest losses in years, what were the past mistakes in dealing with the crisis and how will they weather the storm?
Record-breaking losses
In February, South Korea's top performing Hyundai Heavy Industries (HHI) first reported a record operating loss of $2.9bn for 2014, blamed on a combination of slow demand from European clients and strong competition from Chinese rivals.
But what seemed like a company's internal failure was to spread across the industry six months later. In July, Bloomberg reported a huge plunge in stocks across all three big-name shipbuilders. Daewoo became the first major company to plunge by 30% in a single day, followed by Samsung Heavy, whose shares fell by 17%, its biggest intraday decline since 1994.
At the end of July, their combined operating losses added up to $4.1bn, with Daewoo the sorest loser, followed by Samsung Heavy and Hyundai Heavy.
Although competition from Chinese and Japanese rivals as well as dwindling orders played their part, the main reason behind their demise was a venture into deep-sea oil rigs.
Around 2012, as their traditional business models were drying up and the market for conventional ships was closing in, all three shipbuilders launched into an aggressive mission to diversify their operations. At a time when the market for subsea equipment was expected to grow to $131bn in 2020, the shipbuilders shifted their attention to producing energy platforms and offshore rigs, as well as developing technologies for subsea oil production facilities.
"Now is the time to make inroads into the much bigger and more profitable subsea market," said Ju Hyun-dong, an Economy Ministry deputy director at the time.
However, the companies failed to take into consideration some of the biggest challenges of this new operation: the complexity of deep-sea equipment required much longer lead times, which in turn meant longer waits for client payments. The equipment's intricate design also meant that the shipbuilders needed to acquire new technologies – Samsung Heavy and Daewoo both made big overseas acquisitions to develop these technologies.
With hindsight, their foray was a failure. Struggling with the technology required for offshore mining, the companies faced a slow production process, missing deadlines with clients and having to pay out of their own pockets before the equipment was delivered. The recent plunge in oil prices further hindered exploration and the formerly booming offshore sector suddenly dried up.
The best example of this venture's failure is Daewoo, which posted its current losses after falling one year behind schedule on an order for four oil rigs for Norwegian company Songa Offshore. The order was placed in 2011, but the first oil rig reached its North Sea destination only in June 2015. As a result, the client withheld payment and Daewoo had to pay out of its own pocket for material, labour and other expenses, which cost the company dearly.
"The biggest reason why shipbuilders are struggling is because of the delays in offshore rig projects, and until the deliveries are made, these projects will continue to weigh on the shipbuilders' profit," Hana Daetoo Securities analyst Park Moo Hyun told Bloomberg. "Although it's difficult to say when the companies will be able to turn to profit, I think it will take at least another year for them to recover from the aftermath," he said.
Devising a rescue plan and improved maritime strategy
After the failed attempt to capitalise on the offshore market, shipbuilders have turned their attention back to commercial ships. Despite their collective deficit, it's not all bad news: South Korean shipbuilders currently have the top five largest backlog of orders, accounting for a third of the global orderbook, with a particular focus on large vessels.
According to calculations made by OECD using 2013 IHS Fairplay data, South Korea has 26 million gross tonnes(GT) expected for delivery in 2015 and a further 11 million GT in 2016 and after. Daewoo tops the list with 131 ships waiting to be built as of the end of September, according to data collected by maritime market researcher Clarkson Research Services.
Despite still holding a strong competitive edge due to the country's experience in producing high-value, large speciality vessels, such as container ships, very large crude oil tankers and gas tankers, it is clear that due to recent economic difficulties, the industry is in dire need of restructuring.
"Some restructuring and reorientation in the industry appears necessary, but any government action will need to have an eye to managing the state's exposure to risk."
"Some restructuring and reorientation in the industry appears necessary, but any government action will need to have an eye to managing the state's exposure to risk, as well as endeavouring to maintain a level playing field," OECD noted in its January 2015 review of the industry.
While bracing for an upcoming loss of over $4.4bn by the end of 2015, Daewoo is currently in talks with both the government and its main creditor Korean Development Bank (KDB) to devise a rescue plan for the company. While an official statement is expected towards the end of October, it is anticipated that the key measure will be an injection of funds from KDB and other creditors, as well as a $5bn refund guarantee on advance payments made to Daewoo Shipbuilding.
Korea's forward tactic seems to be focused on technological development, part of the country's effort to establish a "creative economy", as OECD points out.
Korea's long-term maritime strategy was drawn up back in 2013, before the current economic upheaval took place. According to a plan drawn up by the Ministry of Knowledge Economy (MKE), South Korea's three main shipbuilding goals before 2020 include an increase in marine industrial plant orders up to $80bn, an increased reliance on local engineering and manufacturing from 40% to 60%, and upped competitiveness of the offshore equipment industry.
The government is also paying close attention to research and development (R&D) programmes, a move that could prove valuable in turning the tide for the ailing industry, as R&D spending, skilled workforce training and next-generation ship development are key to staying one step ahead of the game.
"Technology and innovation have contributed to Korea's ascent in the global shipbuilding industry," OECD notes. "As it now faces increased competition in new and advanced technologies, and stricter safety and environmental standards, Korea is continuing to make efforts to maintain a superior technological edge over rivals through innovation and to develop high-tech, high-value-added and fuel-efficient vessels."
Last year, a budget of $267m was awarded to 22 maritime development R&D programmes, some of which cover the advancement of e-navigation and eco-friendly shipbuilding technology, as well as developing equipment for deep waters and the Arctic.
Although helpful in the long-term, these projects help little with the more pressing short-term financial difficulties faced at the top of South Korea's shipbuilding industry. As highlighted in a Lloyd's List research note from August, some positive results might arise from the industry returning to more traditional, "familiar" shipbuilding, but "the best scenario for the Big Three would be an improvement in profits from their commercial vessel orders due to lower costs."