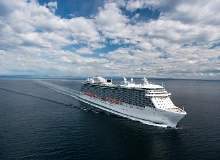 Global cruise operator Norwegian Cruise completed the acquisition of Prestige Cruises International for $3.02bn.
The deal was announced in September and has been financed with existing cash and debt facilities, and the issuance of around 20.3 million shares of Norwegian Cruise's common stock.
Norwegian Cruise Line CEO Kevin Sheehan said: "While for years we have competed successfully with our one brand in an increasingly consolidated industry, our acquisition of Prestige creates a new cruise operator with a range of complementary offerings as diversified as any in the industry."
As a result of this acquisition, Norwegian Cruise Line's cruise fleet, which spans all market segments in the cruise industry, will range from contemporary to upper-premium to luxury.
South Korean Sewol ferry operator head Kim Han-sik was sentenced to ten years in prison after a court convicted him of criminal negligence.
Investigators found that the company allowed the ferry to be overloaded with cargo, which led to the accident, BBC News reported.
A South Korean court sentenced the ferry captain to 36 years in prison along with 13 crew members, who were allotted prison sentences ranging from five to 20 years.
Sweden-based ferry company Stena Line is to convert its Stena Germanica vessel to methanol propulsion, making Stena the first operator to run a large 1,500-passenger ferry on methanol.
For the conversion project, Stena Line will collaborate with Wärtsilä, the Port of Gothenburg, the Port of Kiel and Methanex Corporation, the world's largest methanol producer and supplier.
The vessel is expected to re-start operations in early 2015. The €22m fuel conversion will take place at Remontova Shipyard in Poland from January 2015.
Stena Line CEO Carl-Johan Hagman said: "Our focus has always been on innovation for the benefit of both customers and society at large and this is a prime example when this goes hand in hand."
International police body Interpol said that some would-be jihadis were using cruise ships as an alternate travel means to reach conflict areas in Syria and Iraq.
Without disclosing details of countries and the number of people involved, Interpol outgoing chief Ronald Noble confirmed that Turkey was a destination.
Noble also urged countries to bolster screening security procedures at all transportation hubs 'airports and, more and more, cruise lines'.
Medical and travel security risk services company International SOS launched a new mobile app to deliver essential information about Ebola for employees of oil and gas companies travelling to West Africa.
The application will be maintained around the clock and reviewed by experienced medical and security professionals.
According to International SOS regional medical director Dr Beau Dees: "This technology can help reduce the likelihood of panic by providing individuals with accurate, up-to-minute advice and information from a trusted source and all in the palm of their hands."
Newly created company Alba Tanker took over OW Tanker, a subsidiary of bankrupt Danish ship fuel supplier OW Bunker.
Earlier this month, OW Bunker filed for bankruptcy at the probate court in Aalborg, Denmark, after it failed to find a sustainable finance solution.
OW Bunker filed for the start of an in-court restructuring procedure in the subsidiaries OW Bunker and Trading and OW Supply and Trading at the probate court.
Cruise operator Carnival Corporation announced plans to add four new ships to its fleet in a bid to affect a 10% capacity increase by 2016.
Two new Carnival ships named Regal Princess and Costa Diadema were named under the company's Princess and Costa brands.
Additionally, its P&O Cruises UK and AIDA brands will each unveil a new ship by October 2015, expanding Carnival's fleet of more than 100 vessels.
According to the company, it has upgraded its fleet with more than 30 new ship additions since 2007.
Around 158 passengers and 14 crew members fell ill onboard the Crown Princess cruise ship after the outbreak of a gastrointestinal ailment caused by norovirus, the US Centers for Disease Control and Prevention (CDC) has said.
The cruise ship, which is owned by Carnival Corporation, docked at San Pedro, California, as per the schedule for its month-long voyage to Hawaii and Tahiti.
The vessel was carrying a total of 3,009 passengers and 1,160 crew members.
One thousand people every day or 40 people each hour lose their lives to drowning worldwide, the global drowning report of World Health Organization (WHO) revealed.
More than 90% of deaths occur in low and middle-income countries, with the highest rates reported in the African, South East Asia and Western Pacific regions.
The report also stated that more than half of the fatalities are people aged below 25 years and the highest rates for drowning are children under five years old.
WHO department for management of noncommunicable diseases, disability, violence and injury prevention director Dr Etienne Krug said: "Drowning occurs in bathtubs, buckets, ponds, rivers, ditches and pools, as people go about their daily lives.
The report also throws light on the necessity to make drowning prevention a key element in a number of current debates such as climate change, which leads to increased flooding and mass migration, as well as issues such as rural development and water and sanitation.
The Bureau of Ocean Energy Management (BOEM) and National Oceanographic Partnership Program (NOPP) partners was awarded the right to conduct a broad Arctic study in US and Canadian waters.
Named Marine Arctic Ecosystem Study (MARES), the research initiative will investigate the interrelationship among the physical, biological, chemical and social science components of the Beaufort Sea ecosystem.
The study will take place from Barrow, Alaska, to the Mackenzie River delta in Canadian waters.
BOEM acting director Walter Cruickshank said: "With widespread interest in the Arctic, including potential oil and gas leasing and development, we're looking to significantly expand our knowledge of the Beaufort Sea ecosystem to inform our decision-making."