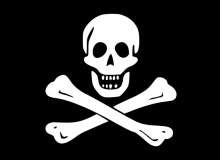 This month's piracy report covers all piracy-related activity across the world's most dangerous waters, including the Horn of Africa / Indian Ocean, West Africa, South-east Asia and South America.
Ship-technology.com's piracy report is compiled using detailed data aggregated by Oceanuslive.org.
---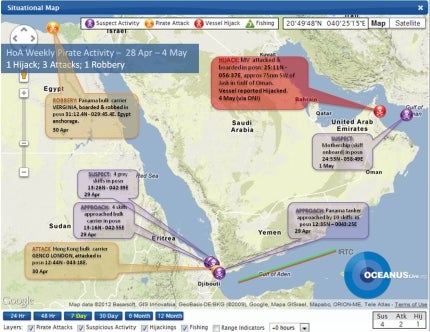 Any suspicious activity should be reported to UKMTO in Dubai in the first instance (Email UKMTO, or Telephone +971 50 552 3215) and on entering the UKMTO Voluntary Reporting Area (VRA) bound by Suez, 78E and 10S.
---
April 2012 piracy and hijacking report:
East Africa
• Yemeni Ministry of Interior announced on Monday that it has arrested four suspected Somali pirates on Soqatra Island, south-east of the Yemeni province of Hadramout.
How well do you really know your competitors?
Access the most comprehensive Company Profiles on the market, powered by GlobalData. Save hours of research. Gain competitive edge.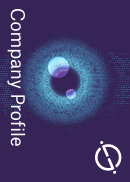 Company Profile – free sample
Thank you!
Your download email will arrive shortly
Not ready to buy yet? Download a free sample
We are confident about the unique quality of our Company Profiles. However, we want you to make the most beneficial decision for your business, so we offer a free sample that you can download by submitting the below form
By GlobalData
• A senior security officer said today in a press release that the security forces detained the four suspects while they were at Samaha island in Qalansia. The Somalis were diving with full diving gear. Coast Guards have been given the green light to deal with the pirates decisively in order to deter such attacks.
• Mozambican police declare authorities knew nothing about the circulation in the country of guns and ammunition belonging to shipping operators, much less that police installations were being used to store such equipment.
• This comes after the detention of the Nacala district police commander, Adriano Muianga, and four of his subordinates in connection with firearms stored by owners of vessels moored in the port of Nacala, and intended for protection against attacks by Somali pirates in the Indian Ocean.
West Africa
• Singapore-managed product tanker, BW Rhine, was hijacked while at anchor off Lome, Togo. It was the first ever attack reported off Togo. West African pirates have since freed the gasoline tanker, after stealing some of the cargo, the ship-owner said on Friday 4th May.
South-east Asia
• Seven crew members of a Malaysian-registered tugboat were rescued by Vietnamese fishermen who found them in a raft in the waters of Amboyna in the Brunei Exclusive Economic Zone, about 220 nautical miles north-west of Miri.
• South China Sea – Malaysia-flagged Tug, WANTAS 6, towing barge WANTAS VII was reported missing by owner, 26 Apr. On 30 Apr, seven people believed to be the crew of WANTAS 6 were rescued by passing Vietnamese FV, PY 2647 in South China in position 07:20N – 111:55E at 1045 LT.
Middle East
• Gulf of Oman – MV reported being hijacked at 1924Z near position 25:11N – 056:37E, approximately 75nm SW of Jask, in Gulf of Oman. Reported (via ONI) 4 May.
April 2012 international piracy response
"US Federal prosecutors are seeking the death penalty against three Somalis charged with murder in the fatal shooting of four Americans aboard a hijacked yacht last year, 2011."
Denmark has reached an agreement with the Seychelles to prosecute four pirates held onboard a Danish warship. A total of 16 suspected pirates were detained by the warship Absalon, which is part of a Nato-led anti-piracy mission in the Gulf of Aden, following an action on a pirate mother ship off the coast of Somalia on April 11.
The agreement marks the second time that the Seychelles has agreed to prosecute suspected pirates detained by Danish warships.
US Federal prosecutors are seeking the death penalty against three Somalis charged with murder in the fatal shooting of four Americans aboard a hijacked yacht last year, 2011. Ahmed Muse Salad, Abukar Osman Beyle and Shani Nurani Shiekh Abrar could also face the death penalty on numerous other charges related to the February 2011 hijacking. They include hostage taking resulting in death, violence against maritime navigation resulting in death and kidnapping resulting in death.
"Today's verdict marks the conviction of the highest-ranking Somali pirate ever brought to the United States," said U.S. Attorney MacBride." Mr. Shibin was convicted as part of a hijacking that resulted in the summary execution of four Americans.
"He was among an elite fraternity of pirate negotiators – the vital link to any successful pirate attack. His skills were essential to obtain a ransom for those who attacked the vessel and the financiers who paid for the attack."
On 2 May 2012, the United Kingdom (UK) became the eighteenth Contracting Party to the Regional Cooperation Agreement on Combating Piracy and Armed Robbery against Ships in Asia (ReCAAP).
---
Related news
---
The Danish defence ministry will deploy a Bombardier Challenger aircraft from January 2012 to patrol the Horn of Africa and deal with Somali ship pirates.
---
A statement said that this cements this government's firm commitment to tackling the scourge of piracy across the globe: protecting the trade-routes that are vital to the economy, protecting the livelihoods of seafarers who ply these waterways and preventing criminals from profiting from piracy.
Though the UK is geographically located outside Asia, it has a strong interest in the regional maritime economy and supports fully ReCAAP's aims of enhancing multilateral cooperation among its members. The latest addition to the ReCAAP signifies the growing strength of ReCAAP network and demonstrates the importance of the international cooperation to effectively address the challenges in combating piracy and armed robbery against ships in Asia.
Russia has formed an anti-piracy naval task force in the Mediterranean, the Northern Fleet press service said on Saturday. The force, to be led by the Udaloy Class destroyer Vice Admiral Kulakov, will combat piracy in the most dangerous part of the world's oceans, press chief Vadim Serga said.
The task force will arrive in the Gulf of Aden in early May to join an anti-piracy mission off the Somali coast and will replace the Russian Pacific Fleet's task force, led by the Admiral Tributs destroyer.
India has reinforced it's determination to work with the Seychelles to ensure a secure environment for the benefit of the two countries. President Pratibha Patil, who visited the Seychelles for a two-day state visit, said: "India and [the] Seychelles share the waters of the Indian ocean.
"The Indian Ocean is a strong bond between us. We are committed to work together closely in order to ensure the safety and security of the Indian Ocean Region in the face of threats of piracy and terrorism."
"A diplomatic row has arisen with Italy, insisting that India does not have jurisdiction to try the crew of an Italian ship sailing beyond India's territorial waters."
India has previously provided defence equipment and donated the naval patrol vessel INS Tarmugli in 2005. The Indian Navy is actively engaged in patrolling the Seychelles Exclusive Economic Zone against Somali pirate activities.
To augment the security infrastructure at the strategically important Lakshadweep Islands, a naval base of the Indian Navy has been commissioned at Kavaratti. The latest naval base was commissioned by Vice Admiral KN Sushil, Flag Officer Commanding in Chief Southern Naval Command.
Indian naval warships on patrol would now extend their reach further, with base support from INS Dweeprakshak.
The tragic incident of the shooting and killing of two unarmed Indian fishermen by Italian Naval guards onboard MV Enrica Lexie on February 15 has caused tensions after Indian authorities detained the ship and brought murder charges against the guards.
A diplomatic row has arisen with Italy, insisting that India does not have jurisdiction to try the crew of an Italian ship sailing beyond India's territorial waters.
Indian authorities insist that the perpetrators will face Indian law, as the victims were Indian fishermen onboard an Indian fishing vessel.
IFC third anniversary. Naval officers, security experts and International Liaison Officers (ILOs) from Australia, Indonesia, Thailand and the United States joined their Singapore counterparts at the Information Fusion Centre (IFC) at Changi Naval Base for a maritime security workshop on 27 Apr, to commemorate the IFC's third anniversary.
In his opening address Nicholas Lim, Head IFC Lieutenant Colonel (LTC), said: "In the span of three years, we have made significant strides towards our growth, having expanded our linkages from 14 countries in 2009, to 46 agencies in 29 countries."
He added: "The ILO initiative is indeed a useful and unique framework as the ILOs play important roles as the points of contact for their respective countries, providing a real-time reach-back in terms of information sharing and analysis."
Anti-piracy private security report
"Plans for a private fleet of armed patrol boats to protect ships negotiating the pirate-infested waters off Somalia have received a huge boost."
Plans for a private fleet of armed patrol boats to protect ships negotiating the pirate-infested waters off Somalia have received a huge boost after a prominent insurance figure agreed to provide financial support.
Financial backing from Martin Reith, the founder and former chief executive of the Lloyd's of London insurer Ascot Underwriting, means the Convoy Escort Program could be up and running as early as this summer.
Mr Reith has become the lead investor in $US30m fundraising by the pioneering project, the commercial brainchild of insurers on the Lloyd's market seeking to reduce the costs caused by Somali piracy.
CEP has embarked on investor roadshows in an effort to secure the remainder of the funds. Success would mean that the programme could buy its first seven second-hand vessels and would also help to finance the armed security guards that would be onboard.
As well as four crew and eight armed security personnel, each vessel would have inflatable speedboats, or 'ribs', that could be launched into combat if pirates threatened ships. The escort programme has already identified the boats that it wants and has a manufacturer for its ribs.
---

Oceanuslive.org provides maritime situational awareness for ship and yacht masters, CSOs, DPAs and relevant authorities, to enhance security and safety at sea.
---
---
Related content
---
With MV Eglantine freed and UK hostage Judith Tebbutt released, debates over private security negotiating tactics have surfaced.
The economic cost of fighting and evading pirates reached $7bn last year, 2011, according to US-based Oceans Beyond Piracy.
---