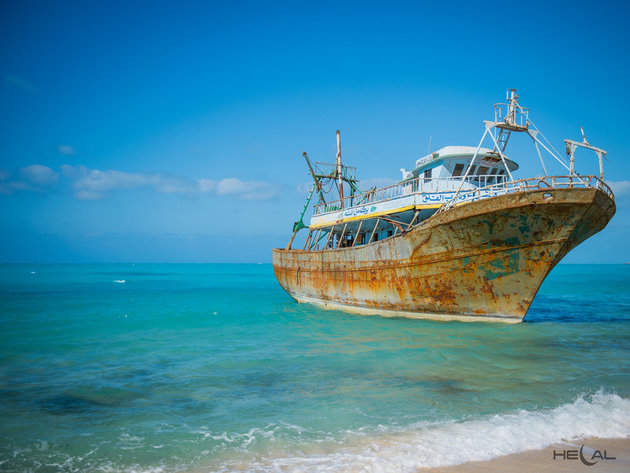 Abandoning a ship and its crew is a rare occurrence, but for those unfortunate enough to find themselves forsaken by their employer in a foreign port, aboard a ship with thinning resources and stripped of wages, the reality of the matter can be gruelling.
As maritime legal body Seafarers' Rights explains, abandonment at sea can be triggered by a number of different reasons, the most common being the deliberate decision of a shipowner to discard a vessel they no longer deem valuable, crew included.
For those on board, food and water supplies quickly run out, as well as fuel for the ship's generators. Often, seafarers either cannot or will not leave the ship behind, as this is their only remaining tie to their place of employment and their owed payments. Meanwhile, the shipowner cannot be traced, and the flag states of the vessel lack the financial resources to ensure their repatriation.
Abandoned by employers
In August this year, 16 Filipino crew members were rescued by Thai authorities from a freight vessel anchored off Si Chang Island. According to the crew's reports, they managed to survive on provisions from a non-governmental organisation, after they ran out of food and drinking water.
Later that month, the Vietnamese Maritime Administration of Hai Phong reported finding 20 Chinese and Burmese crew members who had been abandoned by their China-based employer Jumbo Sino Development Ltd. They had also been living in poor conditions and their wages had been withheld for five to nine months.
Furthermore, recent news about Hanjin Shipping's bankruptcy raised fears over a huge crisis at sea, after their ships have been refused entry into ports. It is feared that around 3,000 sailors are affected by the company's financial collapse, out of which 2,500 are at sea, on board ships with dwindling resources.
How well do you
really

know your competitors?

Access the most comprehensive Company Profiles on the market, powered by GlobalData. Save hours of research. Gain competitive edge.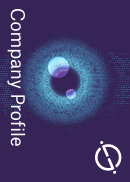 Company Profile – free sample
Thank you!
Your download email will arrive shortly
Not ready to buy yet? Download a free sample
We are confident about the unique quality of our Company Profiles. However, we want you to make the most beneficial decision for your business, so we offer a free sample that you can download by submitting the below form
By GlobalData
"This is human slavery and exploitation in the 21st century, which is not acceptable."
"Our position is that this is human slavery and exploitation in the 21st century, which is not acceptable and it brings the whole industry into disrepute," says Katie Higginbottom, maritime projects and campaigns leader for the International Transport Workers' Federation (ITF).
Tom Holmer, manager of the Maritime Piracy Programme at the International Seafarers' Welfare and Assistance Network (ISWAN) adds: "It's a real tragedy for the seafarers because they are just left in such a difficult situation and they are very often on relatively low pay as it is. Invariably with abandonment, they haven't had their wages paid for months and it just leaves them in an absolutely appalling situation."
A blurred picture of the problem
The only active database which records and tracks cases of abandonment is a joint record between the International Labour Organization (ILO) and the International Maritime Organization (IMO), but this is in no way exhaustive or comprehensive. Higginbottom is one of the very few people looking into it, based on cases she hears about through the ITF inspectorate – a forum of 150-odd ITF inspectors and contacts – who support seafarers with their onboard living conditions.
Although the organisation was bracing for a big surge in cases of abandonment when the financial collapse hit, that fortunately didn't happen.
However, Ray Barker, head of operations at ISWAN, says he has witnessed an increase of cases being reported to Seafarer Helpline, a free, confidential and multilingual helpline which assists seafarers and their families with any problems they encounter.
Last year, 25 cases of abandonment were reported to the helpline, compared to 16 reported in 2014 and 2013, and only eight in 2012.
"By far the biggest, most common issue out of the 25 cases that ISWAN had last year, was failure to pay wages and problems over repatriation," Barker says.
"As a seafarer helpline, we are dealing with the lower end of the shipping and maritime industry."
"It's [due to] the general downturn in shipping. As a seafarer helpline, we are dealing with the lower end of the shipping and maritime industry, the companies that are cutting corners, not paying their seafarers correctly, the companies that are more likely to go bankrupt."
The problem is almost completely restricted to a few "black spots": countries that have not ratified international maritime conventions, which have a poor human rights track record, endemic corruption and a complete lack of trade unions or ITF representatives on the ground.
"There seem to be areas of the world that are problematic and they tend to be a bit like 'black spots' where you can't get access to the crew and the seafarers," Higginbottom says. "Certain parts of the Middle East or the Black Sea, for example. It's fairly unusual for vessels trading in Europe or North America or any of the other major routes."
However, at the time of writing, ITF was seeking resolution for the crew of Malaviya Seven and Malaviya Twenty, two Indian-owned and flagged vessels abandoned in Aberdeen, Scotland and Great Yarmouth, England, respectively.
According to Barker, Fujairah in the United Arab Emirates is also "one of the most difficult places to get yourself sorted out from, because there are no basic welfare facilities there".
The legal and welfare support network
The ILO Maritime Labour Convention, also known as the Seafarers' Bill of Rights, covers almost 97% of the world fleet and has been ratified by 79 member states to date. In 2014, amendments specifically related to abandonment were made to the convention and these will come into force in January 2017.
The amendments update the definition of what abandonment situations are and what situations the IMO is regulating.
Crucially, abandoned seafarers will also be given access to a fund that would pay them what the shipowner owes them. It will also cover their repatriation costs, as well as "all the other related costs a seafarer might incur in a situation of abandonment."
"Seafarers would need to be aware that they should complain," Higginbottom says. "So if they are in a situation where they haven't been paid for a couple of months, then they need to know that the requirements of the amended convention mean that the companies have to have insurance that they can access directly and that it's limited to four months' salary."
"The safe repatriation of abandoned seafarers is a murky business, encumbered by immigration laws."
Getting the ILO to enforce their protection has been difficult, Higginbottom explains, because "there is a lack of interest from the industry to take responsibility for the worst end of the industry." Furthermore, how to protect those working aboard that remaining 9% of vessels not covered by the ILO convention is the "million dollar question".
Equally, the safe repatriation of abandoned seafarers is a murky business, encumbered by immigration laws, bureaucracy and deficient state budgets.
However, Higginbottom remains optimistic: "The areas where vessels can avoid regulation gets smaller.
"Before my time, the Mediterranean had more substandard vessels that it does now, but lots of steps have been taken to improve things, so there's no reason why that shouldn't happen in other areas. It is a question of political will to enforce international regulation."
The support network available to seafarers in distress today extends beyond just regulatory frameworks and is represented by smaller organisations such as Seafarers' Helpline, ISWAN, Seafarers' Rights, and of course the ITF.
"ISWAN is actually working to increase the welfare facilities around the world for a special project that we are running at the moment," Holmer says. "More of them can only be a good thing, but I can't see the chances of seeing them in a place like Fujairah very quickly, there's no interest in having unions in those countries."
How can seafarers protect themselves?
A short guide compiled by Seafarers' Rights advises the best course of action for those who have been abandoned.
A key step is to be aware of the early signs of abandonment and to act fast. There are also various avenues to seek help from, such as the port state control authority, the flag state of their ship, their embassy or consulate, various government departments in the port state, the ITF, local trade unions, various welfare organisations or a local lawyer.
Furthermore, seafarers should "check the vessels before they join and try to make sure that their employer is respectable," Higginbottom says.
"There are also various avenues to seek help from, such as the port state control authority."
"Preferably they should be members of unions so they can have their support, they should ideally try to board vessels that are covered by ITF agreements, they should make themselves aware of whom they can contact when in difficulty."
"If wages are delayed for a couple of months, you ought to start looking for a redress of some sort and start looking after your own interest rather than just the shipowner," Holmer says. "Because legally, it's a terribly slow process dealing with these things anyway."
"That unfortunately is the reality – nobody wins. The shipowner on the whole doesn't win, no one wins. They just effectively walk away from liabilities, which they can't possibly pay, leaving people stranded in the process."
"It's very difficult. We try to do whatever we can, wherever we can."