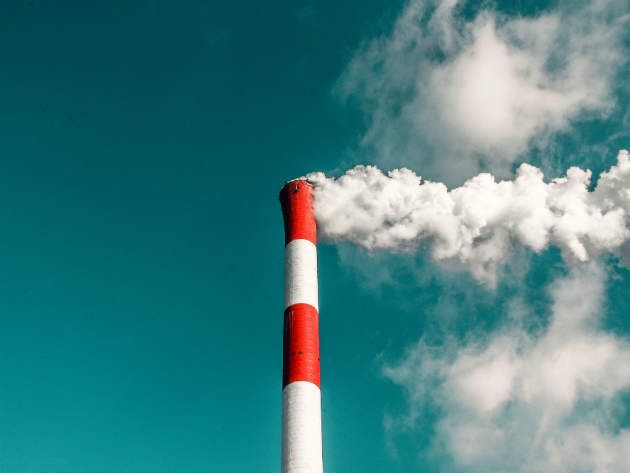 The shipping sector was taken by storm recently, when the revised Emission Trading Scheme (ETS) was approved in the European Parliament earlier in February.
The new ETS proposes that the shipping industry should be included in the scheme from 2023, unless the International Maritime Organization (IMO) introduces a similar system by 2021.
Now the world's biggest carbon market, the ETS was first launched in 2005 as a way to restrict the volume of greenhouse gases emitted by energy-intensive industries, power producers and airlines. Companies receive, buy or trade pollution permits, officially known as emissions allowances, in accordance with pre-determined CO2 limits. One European Union (EU) allowance allows for one tonne of CO2 to be emitted.
Faced with the task of reducing a surplus of more than 3 billion allowances, in 2015 the European Commission set out to reform the current ETS system.
Part and parcel of this reform is the proposal that starting from 2023, CO2 emissions from shipping should be accounted for through the ETS system.
Today, shipping is the only industry not included in the 2015 Paris Agreement, due to its global nature and the difficulty in allocating emissions from a ship to a single state.
The sector isn't completely unsupervised, however. The IMO, a specialised agency of the United Nations, is recognised as the main regulatory body of the industry, and has been praised for its efforts in curbing pollution so far.
But with no tangible targets going forward, critics accuse the IMO of lacking urgency and generally moving too slowly on the issue.
EU tables a controversial proposal
At present, maritime transport is responsible for around one billion tonnes of CO2 emissions every year, equal to around 2.5% of global greenhouse gas (GHG) emissions. IMO's own research shows that shipping GHG emissions are up 70% since 1990, and if no action is taken, these levels are predicted to increase between 50% and 250% by 2050.
Under the new proposals, effective from 1 January 2023, CO2 emissions from ships arriving at or departing from ports of an EU member state would be subject to ETS allowances.
A portion of 20% of the revenues generated by the auctioning of allowances will be directed towards a new Maritime Climate Fund, aimed at "compensating for maritime emissions, improving energy efficiency and facilitating investments in innovative technologies to reduce CO2 emissions of the maritime sector."
It is important to mention, however, that ETS allowances will only be enforced "in the absence of a comparable system operating under the IMO" before 2021.
The draft measures were approved on 15 February by 379 votes to 263, with 57 abstentions, and have since gained the support of Members of the European Parliament (MEPs). At the time of writing, the proposals are yet to be negotiated between the Council and the Parliament before being adopted through the ordinary legislative procedure.
Industry bodies put up a bitter fight
Both before and after the vote, the International Chamber of Shipping (ICS), the European Sea Ports Organisation (ESPO), and the European Community Shipowners' Associations (ECSA) voiced their strong opposition to the decision, accusing the EU of undermining the work done at IMO level and endangering international progress.
Critics fear that subjecting ships to carbon allowances will have a detrimental effect on European trade and jobs and will generate market disputes with China and other Asian nations.
ECSA secretary general Patrick Verhoeven pointed out that setting up a Maritime Climate Fund will be "a contentious and protracted process, taking several years", and it will raise a host of legal and competition issues.
Simon Bennett, director of policy at ICS, which represents over 80% of the world merchant fleet, called the ETS "an abject failure" and warned that "the vote completely ignores the real progress that has already been made by IMO – which under the Kyoto Protocol has a mandate to address CO2 emissions from international shipping."
"The IMO foresees an initial GHG strategy being adopted in 2018."
In 2011, the IMO became the first international body to adopt mandatory energy-efficiency measures for an entire industry sector. In October last year, the organisation adopted a system for collecting mandatory data on ships' fuel-oil consumption, which will apply globally.
It also approved a roadmap to address what role the international shipping sector should play in supporting the goals of the Paris Agreement, complete with list of future activities and planned GHG studies. The IMO foresees an initial GHG strategy being adopted in 2018.
In a letter addressed to senior European officials, IMO secretary-general Kitack Lim wrote: "I am concerned that a final decision to extend the EU-ETS to shipping emissions would not only be premature but would seriously impact on the work of IMO to address GHG emissions from international shipping. Inclusion of emissions from ships in the EU-ETS significantly risks undermining efforts on a global level."
As Lim's letter points out, "these measures were agreed, by consensus, by IMO Member States, including EU Member States."
Pressure mounts on the IMO
One of the central arguments against subjecting shipping to Europe's carbon restrictions is that a global solution is needed for a global industry, and any regional schemes, such as the ETS, will only stall the development of an international playing field in the matter.
But, despite its achievements so far, the IMO has been criticised for being too indecisive and too slow in offering that global solution.
Voicing its support for the ETS reform, the BICEPS Network, which represents a network of European cargo companies working to improve sustainability, said: "Despite being tasked by the 1997 Kyoto Protocol to limit shipping CO2 emissions, the IMO has yet, 20 years later, to do so.
"It recently decided to restart a stalled work plan and discuss matters until 2023 with no guarantee then that global abatement measures will follow."
"The IMO has been criticised for being too indecisive and too slow."
Transport & Environment shipping and aviation officer Faig Abbasov said the decision "sends a clear message to the global aviation and shipping bodies that the time for weak or no action has long gone.
"Why should we let ships and planes do nothing while we regulate every other industry's emissions?" he added.
The Port of Rotterdam and the European Sea Ports Organisation (ESPO) sided with this view, saying that shipping must pay its "fair share", and welcomed the EU Parliament's move as added pressure on the IMO to act sooner if it wants to remain in charge of regulating emissions from shipping, at least in Europe.
"A six-year period until EU measures are put in place is sufficient time for the IMO to discuss and agree on the necessary target and measures," ESPO said.
Whether the newly reformed ETS will manage to shake its bad reputation and become a better oiled machine remains to be seen.
The reality is that two years after the Paris Agreement and two decades after the signing of the Kyoto Protocol, shipping remains off the environmental radar, frustrating many. What the latest developments manage to prove is that no industry can slip off the hook when it comes to cleaning up its act.