On 26 August, the Compassion in World Farming (CIWF) organisation held a global day of action – Animals are not Freight – to demand an end to the global long distance live transport trade. "The reason we chose that day is that on the 29th August 1996, there was probably the worst sea disaster for live animals ever," says Peter Stevenson, the CIWF's chief policy advisor.
On that day 20 years ago, 67,488 sheep burned or drowned as the ship carrying them caught fire in the Indian Ocean and consequently sank; a defining moment for many welfare organisations in their battle against the livestock trade.
"Of course, we're not saying this is happening on a daily basis," adds Stevenson, "[but] back when I joined the organisation, 25 years ago, this was, [even then], a long-established area of concern and campaigning."
Livestock carriers
Much has changed in the years since; at one point in the 1990s the UK was exporting approximately two and a half million animals a year to continental Europe – by sea and land – but by 2012 that number had dropped significantly to around 55,000. A huge change, says Stevenson, but still "55,000 too many". Animals are transported for slaughter, fattening and breeding purposes.
Compare that, however, to Australia, one of the largest exporters of live animals, which, according to the Australian Livestock Exporters' Council, exported 1,331,745 live cattle, 1,959,761 live sheep and 89,145 live goats for feeder/slaughter purposes last year alone, mostly by sea or air. The EU also has a large export trade, mainly to the Middle East and North Africa.
"The biggest livestock carrier can transport approximately 75,000 sheep."
Much of this trade – governed, at least in some countries, by strict regulations – is carried by livestock carriers, which are specially built or converted from container ships. These are meant to carry veterinary equipment and medicines on every journey.
How well do you
really

know your competitors?

Access the most comprehensive Company Profiles on the market, powered by GlobalData. Save hours of research. Gain competitive edge.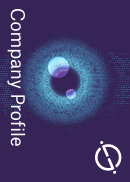 Company Profile – free sample
Thank you!
Your download email will arrive shortly
Not ready to buy yet? Download a free sample
We are confident about the unique quality of our Company Profiles. However, we want you to make the most beneficial decision for your business, so we offer a free sample that you can download by submitting the below form
By GlobalData
As of July this year, the world's biggest livestock carrier is the MV Ocean Drover, formerly MV Becrux, which is capable of transporting approximately 75,000 sheep or 18,000 cattle. The ship has an air ventilation system for its livestock pens, which include cushioned-floors. All fresh water, for both livestock and crew, is produced onboard. It's fair to say that the Ocean Drover, having been designed for live animals from the ground up, is relatively advanced from an animal welfare point of view.
Conditions at sea
However, the condition of these carriers varies. "[Some of the] reports we get of the sea journeys are not always that good," explains Stevenson. "Conditions can be cramped with poor ventilation." A change in temperature is also one of the foremost concerns for organisations like CIWF, according to Stevenson. "A vet working on the ships carrying sheep from Australia to the Middle East once described it as so hot that when trying to lift animals it felt like your hands were burning."
Alongside this, there is a group of core problems, says Professor Clive Phillips, director for the centre for animal welfare and ethics at the University of Queensland. "[This includes] ammonia, neophobia (getting used to a strange environment), high stocking density, ship motion, rough handling in ports, and disease. [These] journeys can be long and arduous for the animals," he says.
A large percentage of the livestock trade is carried out by what might be called developed countries, where, particularly in the UK, animal welfare is assigned a fair degree of importance.
According to WorldAtlas, the biggest exporters of live cattle in 2015, in terms of monetary value, were France, Canada and Australia, followed by Mexico.
Last year, Australia also agreed a deal to export live cattle to China, opening a potentially huge market. Australia's agriculture minister Barnaby Joyce said at the time it could be worth up to $1.5bn a year. Alison Penfold, the then chief executive of the Australian Livestock Exporters' Council, said: "Australia will be the first country to export feeder and slaughter cattle to China."
Protecting animals and shippers
Regulations are in place to limit the suffering of animals and protect the livelihoods of shippers.
The IMO states that "only fit and healthy animals should be presented for loading as cargo and managed in accordance with international standards for the transport of animals at sea", while in the UK the Department for Environment, Food and Rural Affairs outlines how farmers have a legal responsibility to ensure their animals are transported in a way that will not cause injury or unnecessary suffering. Transporters must have animal transport certificates for journeys lasting up to eight hours that involve any species of animal as part of an economic activity. Enforcement of this is down to local authorities.
The UK also takes much of its regulation from the EU, under Regulation 1/2005, which came into force in 2007. This details the necessary condition of livestock vessels and, among other things, the strict documentation needed, including place of departure, origin and ownership, and expected length of the journey.
The Australian trade is controlled by the Australian Standards for the Export of Livestock – which describes welfare requirements for the industry from farm to the unloading of animals in the country of export – and the Exporter Supply Chain Assurance System. All exporters must be licensed by the government and carriers need a licence from the Australian Maritime Safety Authority.
In New Zealand, the Ministry of Primary Industries says that the export of livestock for slaughter is restricted unless exporters receive an exemption.
Livestock mortality on journeys
Regulations are there, then, to prevent undue suffering. However, as with any sector or trade, there are examples of bad practice.
The Australian Livestock Exporters' Council publishes mortality rates, and says on its website that deaths are significantly lower now than they were many years ago. Nonetheless, in 2014, the average mortality rate for cattle from Australia was 0.12%, which works out at 1,592 mortalities in every 1.28 million cattle exported. In the 1980s and 90s, that figure was at 2%-3%.
There have been other notable incidents over the years. In June last year, The Jordan Times reported that a vessel travelling from Romania and carrying sheep was denied entry into Jordan after 40% of the animals were found dead. Agriculture Ministry spokesperson Nimer Haddadin told The Jordan Times: "The veterinarians inspected a sample of the dead sheep and found that they were free from any diseases, reporting that they died because the transporting company didn't provide the animals with water and food."
"An awful lot of animals will survive [their journeys]," says Stevenson, "but they might have suffered during the journey."
Stevenson also describes receiving information last year from the Israeli veterinary services that revealed 32 calves died onboard a ship while being transported from Romania to Israel. Some of the most shocking stories and images come from an organisation called Animals Australia, which has undertaken investigations in various countries to understand how animals are treated once they reach their export destination. In 2011, the horrific footage obtained from Indonesian abattoirs forced the Australian Government to ban live cattle exports to the country for six months. It raised the question: how can you ensure welfare standards in the destination country are as good as yours?
That, of course, does not relate to their treatment during the voyage, and it would be wrong to suggest that all sea journeys cause suffering. Welfare has undoubtedly improved. But, is any suffering, no matter how frequent, worth it? There will be those who come down on both sides of the fence, but livestock does represent trade and does have economic value.
A carcass only trade?
In 2014-15, Australia's export of cattle was valued at A$1.35bn. Each rung on that supply chain represents jobs and therefore livelihoods, and what has worried some livestock exporters is the call for a carcass and meat only trade.
The Australian Livestock Exporters' Council, for one, states on its website that it's "wrong to suggest that a live animal is easily replaceable with a carcass", because "the cost of a live animal locally slaughtered [can be] much cheaper than purchasing chilled or boxed meat". However, views like have not stopped campaigners.
"In the UK and the EU, we're saying live exports for slaughter or fattening should be banned," explains Stevenson. "We've always exempted high value breeding animals from this, because, at least in theory, they are higher value and will be transported in better conditions.
""The argument has always been that long distance trade should be meat and carcasses. We're not saying don't have trade, but not a live trade."
"Live exports for slaughter or fattening should be banned."
New Zealand has banned live exports for slaughter and its meat exports are worth around $5bn. All meat that leaves the country has to meet the relevant domestic standards, as well as the destination country's eligibility regulations.
Stevenson recognises that as with any change in trading practices, there will be winners and losers. But, he says: "I would argue that the suffering involved in these long journeys is totally unacceptable.
"Let's be realistic. I'd like to say this stops tomorrow, but you know… any big change, has always had a very generous phase out period. There would be time for people to make fresh investments and consider their business."
John Avizienius, the RSPCA's deputy head of farm animals, agrees, saying that unless it is a breeding animal, "it makes sense to go as carcass only".
From a purely animal welfare point of view, it certainly does, but this issue does have to be viewed from two perspectives. As long as there is demand, the seas will continue to transport livestock. If the CIWF and other like-minded organisations are to achieve their goal of a carcass only trade, it will be a long and arduous journey.