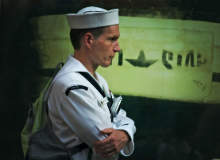 Thousands of miles away, far from loved ones, sailors and seafarers can find themselves fighting loneliness, depression and other mental health issues in an environment hostile to normal social interaction.
Seafarers' mental wellbeing and its consequences has been a poorly discussed issue, despite various studies indicating high suicide rates within the industry.
Although a cohort of established international trusts, charities and industry NGOs have been offering treatment and support to struggling seafarers for decades, no programme so far has focused on the prevention of mental health problems associated with a career at sea.
Hardship at sea: the most common mental problems
Research published in 2013 by Dr Stephen Roberts from Swansea University showed that between 2001 and 2005, merchant seafarers scored the second highest level of suicides amongst all professions, after coal miners. Today, the rate of suicide for international seafarers is triple that of shore workers, according to the International Maritime Organisation (IMO).
The Seafarers International Research Centre (SIRC), which publishes a range of insightful reports on the challenges faced by maritime crew, found that unsurprisingly, "seafarers reported high levels of work-related stress," however "they rarely sought medical help and strategies to combat stress appeared to be limited to physical exercise."
Due to a high level of prejudice and poor education about tackling mental health and its implications, seafarers are not likely to seek counselling or professional support, often with grave consequences.
How well do you really know your competitors?
Access the most comprehensive Company Profiles on the market, powered by GlobalData. Save hours of research. Gain competitive edge.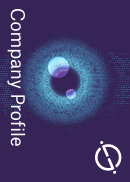 Company Profile – free sample
Thank you!
Your download email will arrive shortly
Not ready to buy yet? Download a free sample
We are confident about the unique quality of our Company Profiles. However, we want you to make the most beneficial decision for your business, so we offer a free sample that you can download by submitting the below form
By GlobalData
"Some seafarers have likened being on a ship to being in prison," says Alice Todd, project co-ordinator for Wellness at Sea, a new programme initiated by the Sailors' Society, one of the largest international support charities.
---
---
Used for centuries, maritime pilots are charged with the tricky task of manoeuvring ships through dangerous and congested passages.
---
"You are in the same place for long periods of time; you can't escape it because there's very little leave. I would say isolation, depression and loneliness are probably the most common mental problems."
While dedicated to offering a helping hand in times of distress, Wellness at Sea also seeks to educate seafarers, often before they embark on an offshore career, about the challenges of a maritime lifestyle and how to efficiently cope with them.
"If issues are tackled before they become a problem, they are far easier to deal with," Todd says. "So we want to try and prevent these things from happening through educating seafarers about wellness and about life at sea before they go to sea, so that they know what to expect."
Wellness at Sea: crafting a holistic career for seafarers
The Wellness at Sea programme was initiated in 2010 in South Africa by Johan Smith, a port chaplain in Cape Town, with the support of a number of seafarer trusts and organisations.
At the time, the Sailors' Society was looking into ways to tackle poor retention rates for maritime staff and the difficulty of attracting people to a career at sea.
Fewer and fewer people want to go into a career at sea and the global shipping industry's popularity has plunged. Richard Clayton, chief analyst at IHS Maritime & Trade recently highlights this trend saying: "I think the second significant trend is around seafarers and the fact that fewer people want to go to sea, because shipping is seen as a not very attractive form of employment. People want to stay on shore. People want to be around their friends and their family."
Smith's Wellness at Sea programme tackled this issue head-on. In December 2014, the society co-opted him and today's scheme was born. On 22 April 2015, it was launched during the Singapore Maritime Week at the Sea Asia 2015 conference.
"Some seafarers have likened being on a ship to being in prison."
The programme comes as a short, tailor-made course with a novel approach. Wellness at Sea is structured around five key modules representing a holistic concept of wellbeing, bringing together the five different dimensions of an individual's life: social, emotional, physical, intellectual and spiritual wellness.
The course will run in South Africa, Namibia, China, Hong Kong and the Philippines and it will be delivered to both officers and cadets through in-house training programmes and selected maritime training colleges respectively.
"The idea behind holistic wellness is that it's not one-sided, it's multi-faceted," Todd explains.
"You've got these five different components working together to make us who we are. Holistic wellness believes that we are made up of five different key aspects, and each of these components is mutually dependent on one another and work together to make us who we are."
"The idea is that hopefully this course will prevent issues from occurring due to awareness, self-knowledge and reflection. The course aimed for cadets will be particularly useful because it will equip them with knowledge about what life at sea is like before they go."
Building bridges: tackling prejudice on board
Once on board, forming relationships is very difficult. As shipping is a truly international sector, a clash of cultures is unavoidable, especially when people spend long periods of time confined within a restricted space.
For this exact reason the social wellness module focuses entirely on relationship building, communication and tackling prejudice.
"Obviously life at sea is incredibly tough and it can be quite an isolating experience. We want to try and encourage members to draw on their social networks on board of the ship," Todd says.
---
---
When you're working on a container ship, there's no doubt that the stakes are high.
---
"We also enter it with a definite cultural sensitivity. For instance, when we will be dealing with Chinese seafarers, Indian seafarers and Filipino seafarers, we anticipate that their individual approach and reactions to the course might be slightly different."
For example, the programme's creators expect that some cultures might express certain reservations and unwillingness to engage with the emotional side of the course.
"We are very aware we need to be very cultural specific when delivering the program, so we tailor the course accordingly and we are very sensitive to how the seafarers are tackling things and dealing with [their issues]."
Although certain mental issues can be averted through open conversation, creative expression and a healthy lifestyle, not all hazards are entirely preventable.
Piracy: a constant threat
Many seafarers live under the constant threat of piracy attacks, robberies and assaults, an increasingly common occurrence at sea.
Research by maritime analyst Dryad showed that in 2014 there were 235 attacks worldwide, the majority of which took place in Southeast Asia. In the same year, 44 crew were estimated to be held captive following pirate attacks.
According to the ITF Seafarers' Trust, "nearly five thousand seafarers have been hijacked in recent years and detained for months in frequently appalling conditions, while thousands of others have been the victims of a pirate attack."
Even in the cases where hostages are not being taken, the crew is often injured, abused and left traumatised by the assault.
The threat of piracy attacks takes a pivotal role within the programme's intellectual wellness module which aims to "equip seafarers to mentally prepare both themselves and their families when travelling through areas where the risk of a piracy attack is higher than normal".
To measure the effectiveness of this course in improving the mental wellbeing of maritime staff, the Sailors' Society has partnered with Yale University, which will be closely monitoring the its classes and results.
The society hopes the course will stand as evidence that educating seafarers about mental struggles at sea can help improve retention rates and keep up staff productivity.
"I think [mental health amongst seafarers] is a hugely under-researched topic and I think now people are starting to think more about the human element and what that means," says Todd. "It's something that we have been trying to find evidence in favour of, evidence supporting the view that a happy crew force is a more reliable one."