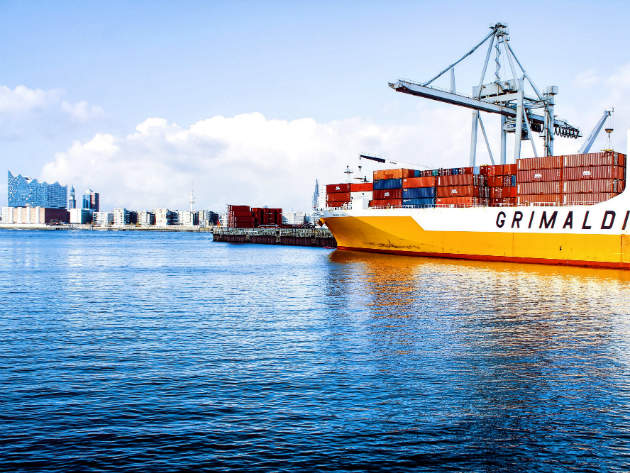 Price comparison and shipping market watch index Xeneta was born out of a desire to inject transparency into the traditionally opaque ocean freight industry.
The analytics platform now provides shippers and freight forwarders the data they need to compare their shipping prices against a large database of contracted rates.
It all started in Oslo, Norway, in 2012, when Berglund took on "an enormous chicken and egg problem" that involved persuading shipping carriers and freight forwarders on the one side, and their clients on the other, to share data without any obvious instant returns. But today, Xeneta is a global platform that crowdsources data from 600 major international businesses, covering more than 60,000 port-to-port pairings and over 21 million contracted rates.
Founder and CEO Patrik Berglund has been praised as a disruptor, and in September he received Lloyd's List Next Generation Shipping Award.
Here he talks about the uncertainty of building the company from the ground up, as well as his long-term ambition to expand beyond the ocean freight market.
Eva Grey: You've come a long way since starting the company four years ago. What gave you the idea?
Patrik Berglund: I used to work for Kuehne + Nagel, which is one of the largest freight forwarding companies in the world, and me, together with the co-founder, were kind of annoyed with the lack of transparency in containerised ocean freight. We initially tried to get some of the carriers and freight forwarding companies to join us in building a platform that would introduce price transparency in this industry and we quickly learned that they had no interest whatsoever in helping us with that.
So instead, we went to all of their customers and said to them: "if you upload your contract into the platform we've built, at some point we will have enough companies that ship on the same route and with the same container type, that we can actually publish how the market develops just based on that".
We used crowdsourcing in a B2B environment and, by bringing in a lot of companies to our platform, we finally grew to a level where we can publish the prices on more than 160,000 port combinations around the world.
EG: How do you crowdsource such a huge amount of data?
PB: One of the key fundaments of what we built has a really strong network effect to it, which is basically the same thing you see on Facebook.
If you are the only user on Facebook, there isn't any value for you to be there. But once your friends start joining, you build up a network in which you can benefit from each other, and suddenly the information you share becomes valuable.
On our platform, we have the same effect. So when these companies plug in and upload their data, their contracts, we can aggregate it and everyone gets valuable information back. So for every new company that connects, more data goes into the platform, increasing the value for everyone who's already there.
At the beginning, when you go to the first few companies, you have a big chicken and egg problem, because you're actually asking them to upload their contracts but you have nothing to offer in return. But once the user base starts to grow, the value becomes apparent.
In our case, we had 17 million contracted rates at the end of the summer; today we have more than 21 million. This is constantly growing, as every new company does.
EG: You have been called a disruptor. How did the market operate before Xeneta?
PB: If you talk about some of the larger corporations in the world, they would typically run tenders, they would go out with a formal bidding process for shipping lines and freight forwarders to bid for their business. That's very time consuming to run, and considering the market is volatile and changing daily, it would be a very suboptimal approach to buying something in that market.
Now with Xeneta, they can always monitor and see where the market is at any given time, on any given trade route they move their products on, and that's the benefit.
They can see if it's a good time to go to market, and they have savings potential in deciding on whether they should sit back and wait. They can decide to change contract rates, or allocate some of the product value into the short-term market versus the long-term market and so forth. All of this insight is immediately available for them.
EG: Global shipping rates are at historic lows. Does using Xeneta offer any benefits?
PB: It's a bit of cyclical industry. We've had really low points back in the day as well, but what's really dangerous about a slumping market is the recovery. We have had markets that have slumped to an average of $100, only to rise back up to $3,000 just five months later.
When the market hits bottom, a lot of companies negotiate their prices at the lower end of the market. When the market recovers, prices go up, and at that point, when a ship comes into a port to pick up containers, they will see that some boxes yield less, while others yield much more money.
The shipping line is of course incentivised to pick up the ones that yield more and leave the cheaper ones behind. This means that you can get short-shipped.
So when the market goes back up, all of these containers are left on the dock without any consequence besides for the customer, who doesn't get their product to the market, which of course has a very dramatic effect for them.
We actually have companies using our data to proactively go back to the shipping line and add more costs on their rates, in order to avoid getting short-shipped.
The industry is under a lot of pressure when it comes to profitability today and that means that there's more openness to look at alternatives in how you're doing business.
I know it's not been good for the industry that it's been spiralling down for so much time, there's billions of dollars being lost, but that also changes the mindset. If everything was just fine, a lot of people would prefer just doing business as usual, while in times of crisis, there's more willingness to look at new solutions.
EG: What have been some of the challenges in getting this company off the ground?
PB: In the beginning, it's all about storytelling. You've got to tell all the companies what you want to accomplish, and you get a lot of no's, you get so much pushback. But suddenly you will meet the few that really share the passion and enthusiasm for the story you are telling.
So we spent the first two and a half years giving everything away for free. There was no subscription fee, no revenues generated by us.
We went to professional investors, we brought in funding for us to build a team. For two and a half years, we just hammered emails, phones, set up meetings, met companies all over the world to get them to buy into the story we were telling them.
At the end of the two and a half years, we reached a critical mass in our user base and we had built a product to a level where it was mature enough to start selling our product.
EG: Where do you see the company going in the future?
PB: We've come a long way, but to me, it's still a longer way to go, because the scope of this industry is just immense. It's a $200bn industry that's operating in a very old-fashioned manner when it comes to buying and selling the service.
We've just created transparency, and to me now, it's just a matter of changing how they actually buy and sell the products.
On top of that, we have our customers asking us – okay, you've done this for ocean freight, can you do this for air, road and rail freight, can you do it for warehouse services and so forth. So the landscape is much bigger, but we need to succeed fully with containerised ocean freight before we start expanding into these other modes of transportation. The basics are now in place and now we just need to make sure we take the next steps.
It's been very inspiring for me to see that it's possible to start in a small place like Oslo and then attract talent from all over the world and work on this shared vision of how industries should transform.