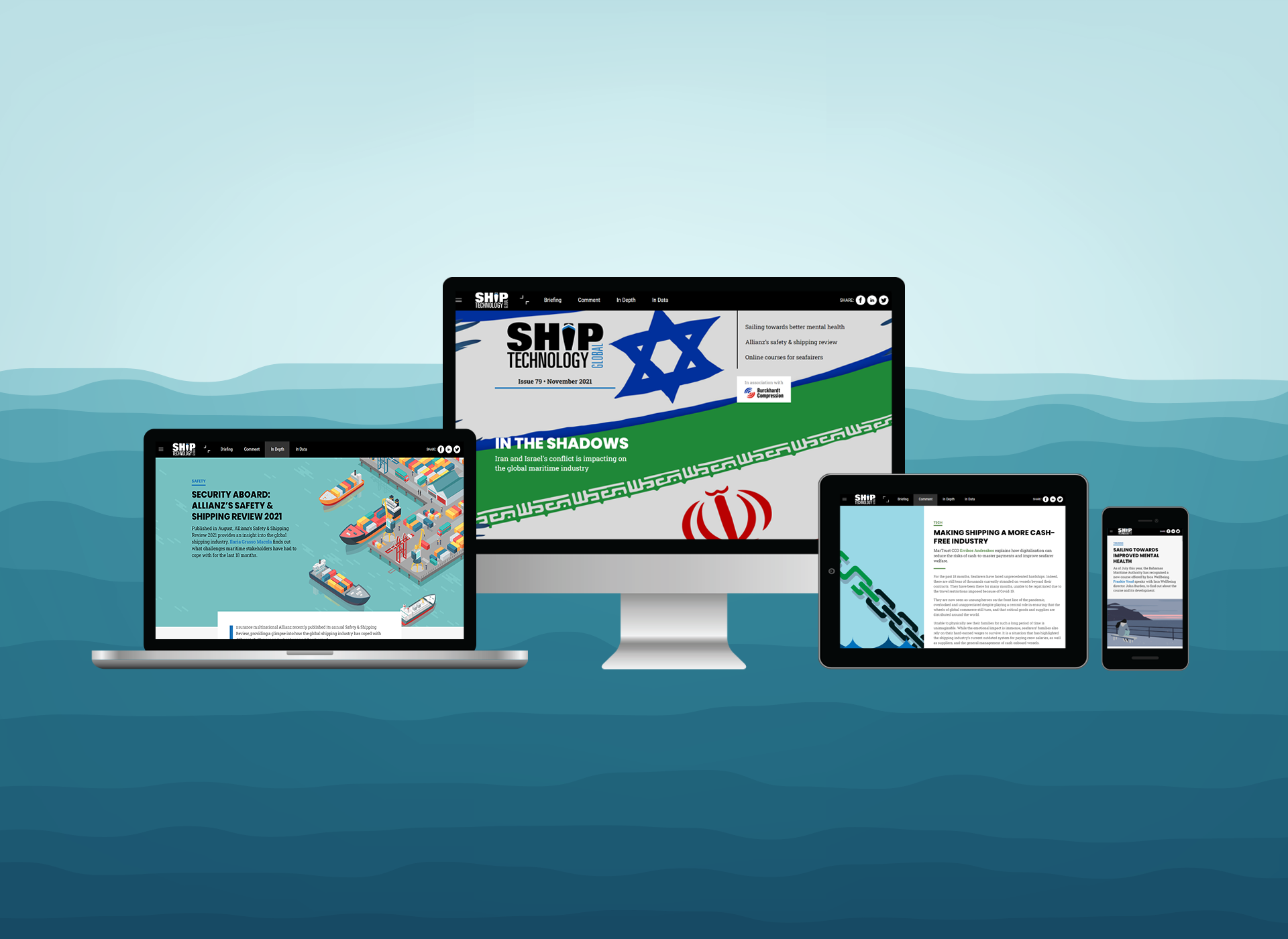 Shipping, to many, is something of an afterthought. Raw materials and goods are moved around the globe thanks to the vast network of routes around our oceans, and many of us are naive to the fact that the products we use in our everyday lives are available thanks to this – that is, until something goes wrong.
In our cover story, we look at the shadow conflict between Iran and Israel, and how geopolitics can have an impact on the logistics of goods from region to region.
In this issue, we also take a look at a few different forms of new tech for seafarers. Shipping has historically been a slow adopter of many new approaches to operations compared to other industries, but the pandemic has spurred a new spate of innovations.
Be it online training, crew management, simpler payment methods or mental health awareness, these new solutions are beginning to appear. We shine a spotlight on them this month, as well as our usual industry news and analysis.
For all of this and more, read on. And don't forget to stay up to date with everything at @ShipTechMag.
Peter Nilson, editor
In this issue
SECURITY ABOARD: ALLIANZ'S SAFETY & SHIPPING REVIEW 2021
Published in August, Allianz's Safety & Shipping Review 2021 provides an insight into the global shipping industry. Ilaria Grasso Macola finds out what challenges maritime stakeholders have had to cope with for the last 18 months.
CREW CHANGE AND THE FUTURE OF CREW MANAGEMENT
Singapore-based platform Greywing has developed a new technology called Crew Change to help companies make smarter changes around Covid-19 regulations. Ilaria Grasso Macola profiles the technology and how it could become fundamental for the future of shipping streamlining processes.
TACKLING THE SEAFARER SHORTAGE WITH ONLINE TRAINING COURSES
The shipping industry has been impacted by not only the Covid-19 pandemic but also the issue of sourcing skilled seafarers. Frankie Youd speaks to Nigel Cleave, senior advisor at OneLearn Global, to find out more about the maritime training provider's courses and how the user-friendly interface has been designed with Gen-Z in mind.
HOW IRAN'S SHADOW WAR IS AFFECTING SHIPPING
The Mercer Street and Asphalt Princess incidents have once again brought the shadow war at sea between Iran and Israel into the spotlight. Ilaria Grasso Macola profiles the incident and the history of the shadow conflict, reflecting on its impact on the global maritime industry.
SAILING TOWARDS IMPROVED MENTAL HEALTH
As of July this year, the Bahamas Maritime Authority has recognised a new course offered by Isca Wellbeing. Frankie Youd speaks with Isca Wellbeing director John Burden, to find out about the course and its development.
Next issue preview
When it comes to the shipping industries environmental impact large companies frequently come under fire for their contribution towards climate change.
This has seen many of the largest companies pledging for zero-carbon marine fuels by 2040. We explore the matter, and ask if change should happen sooner.
We'll also highlight the use of ammonia fuels, how blockchain can help combat fuel fraud, follow up on the container shortage in shipping, and much more.
In the meantime, you can stay up to date with everything at @ShipTechMag.
.page-id-75525
{
display:none;
}