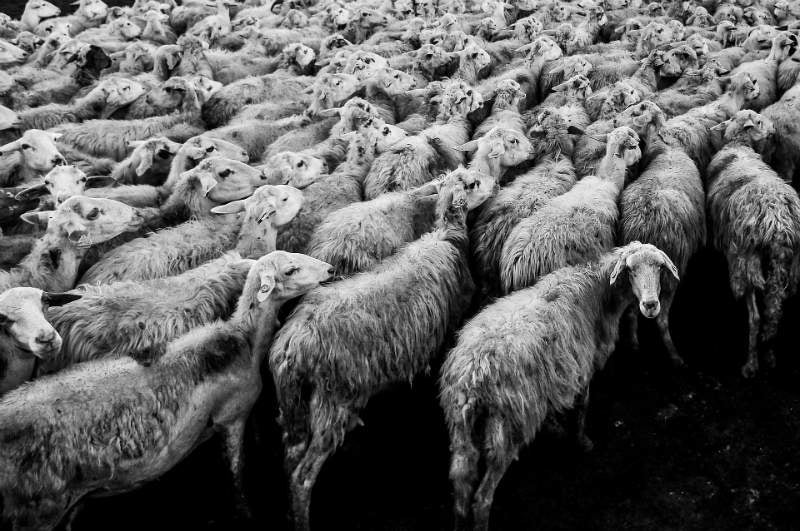 On 1 August 2017, the Awassi Express departed Fremantle, Australia, on a journey to ferry more than 60,000 sheep to Qatar, Kuwait and the UAE. Little did Emanuel Exports, the vessel's owner, know that this voyage would spark a scandal and stoke the flames of an age-old debate: should sea-based livestock export be banned altogether?
Earlier this year, a whistle-blower leaked footage of abhorrent conditions during the Awassi's voyage, which saw more than 2,400 sheep die of heat stress and other ailments on board. The images horrified the Australian public, and eventually led to Emanuel Exports being stripped of its export license.
Unfortunately, this was not an isolated case of animal welfare violation. A similar journey undertaken in 2016 by another Emanuel Exports vessel, the Al Messilah, resulted in an even greater death toll of 3,000 sheep. In May, Turkey's Danube Shipping Company was fined after crew on its carrier were caught dumping sheep carcasses in the Red Sea.
The livestock export industry has diminished in some countries, including the UK, but grown in others. In 2017, Australia exported nearly three million live cattle, sheep and goats with a value of $1.4bn. Every year, European Union (EU) member states export over one billion live animals to numerous regions, including Turkey, the Middle East and North Africa.
Calls to ban live exports at sea have come under stiff opposition from farmers and exporters. Yet shocking images revealed by animal welfare organisations have increased scrutiny of the trade, and beg the question: is this industry no longer acceptable?
Livestock woes: vessels unsuitable for transporting animals
A 2016 report by the Animal Welfare Foundation claims that the majority of livestock carriers operating from EU ports have been converted from car ferries and cargo ships, meaning that animal behaviour is not a factor in their design. Peter Stevenson, chief policy advisor at Compassion in World Farming, says that non-purpose built vessels are likely to have sharp protrusions and edges that can injure sheep and cattle during loading, while steep ramps cause the animals to panic.
How well do you really know your competitors?
Access the most comprehensive Company Profiles on the market, powered by GlobalData. Save hours of research. Gain competitive edge.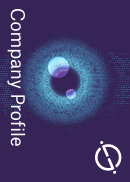 Company Profile – free sample
Thank you!
Your download email will arrive shortly
Not ready to buy yet? Download a free sample
We are confident about the unique quality of our Company Profiles. However, we want you to make the most beneficial decision for your business, so we offer a free sample that you can download by submitting the below form
By GlobalData
"Non-purpose built vessels are likely to have sharp protrusions and edges that can injure sheep and cattle during loading."
"The [EU] regulation says that the competent authority should check that loading is carried out in accordance with the details of the regulation, but that's not happening," says Stevenson. "Some people are doing the job well, but far too commonly rather unskilled stockmen will be using sticks or even electric prods to keep the animals moving along the passageways and up the ramp."
On 'closed' livestock carriers, animals confined below deck rely on ventilation systems to stay cool, but these are often inadequate, and a breakdown can result in the temperature to skyrocket to fatal levels. Open deck storage can be even worse, as animals are subjected to the sun, as well as heat from exhaust systems and bulk head systems.
This is exacerbated by overcrowding, which is the result of regulations allowing for high stock densities on ships. Sheep and cattle are often penned in ultra-close proximity with no room to sit down. A report by livestock veterinarian Dr Lynn Simpson highlights the danger of hoof deck syndrome – an umbrella term for abrasions and injuries animals suffer from standing on harsh ship decks.
Are current regulations doing enough?
Live export vessels departing from developed countries are subject to regulations on minimal welfare requirements. The Australian Standards for the Export of Livestock (ASEL) are generally seen as being the most stringent. The EU has had legislation to protect animals since 1991, which has since been updated with the Transport Regulation 1/2005.
"Exporters sailing from EU Member States do not need to have a veterinary expert on board."
Nevertheless, evidence suggests that these standards have not always been adhered to, and in some ways they haven't gone far enough. Guardian Australia reported it has investigated 70 mortality reports produced by the Australian Department of Agriculture, and found that despite the fact that many of these cases exceeded ASEL mortality allowances, no punitive measures were applied.
In the wake of the Awassi scandal, Australian agriculture minister David Littleproud announced a number of major changes to live sheep export regulations. These include decreasing stocking densities on ships, permitting independent inspectors on vessels, and improving ventilation.
These proposals are a step in the right direction, Stevenson says, but they also serve to highlight where EU regulations are lacking. Audit reports by the European Commission concluded animal protection during live transport failed across about 90% of Member States inspected. Exporters sailing from EU Member States do not need to have a veterinary expert on board, nor are they required to publish mortality rates.
Stevenson says that at the very least these need to be changed, and that more needs to be done to stem mortality levels. For example, exporters should allow animals to rest after they disembark from trucks and pull out unfit animals before they continue their journey.
Banning live exports
On the other side of the argument, many in the livestock export industry claim that these ships are the exception rather than the rule. In a 2016 interview with the Maritime Executive, experienced live export veterinarian Dr Peter Arnold said that media reports don't highlight that 98% of voyages from Australia successfully comply with ethical standards, and that most vessels that do not are banned from Australian waters.
"Representatives of the farmer bloc in the UK and Australia have said that bans could harm regional and rural communities."
Some exporters are seeking to clear up the image of the industry and make their activities more transparent. Sheep and cattle exporter Wellard designs its ships specifically for livestock. The company says it invests in research and development in areas such as ventilation systems, vessel stability characteristics, and on-deck injury prevention.
Nevertheless, even if the standard of livestock export ships improves, Stevenson says that the combination of lengthy journeys at sea and the difficulty of enforcing the law for all vessels means that countries should ban live exports, and put plans in motion for carcass or meat-only trades.
The UK's environment secretary Michael Gove has said that a ban could be implemented after the nation's departure from the EU, and launched a consultation on future options that concluded in May. Nevertheless, representatives of the farmer bloc in the UK and Australia have said that bans could harm regional and rural communities.
This has factored into Littleproud's decision not to announce a called-for ban on live sheep exports during the summer months. He also said that opponents should check their 'moral compass', as demand for livestock – i.e. for halal purposes – will push major import markets to look to less reliable providers.
However, animal welfare groups say that the economic impact of a livestock ban would be minimal when compared to the benefits of improved welfare for animals. Stevenson says that the live movement of young calves for fattening is particularly unacceptable and unnecessary, and that the EU's failure to address issues highlights the fact that farmers are being prioritised ahead of animal welfare.
"When you look at the European Commission documents you see them bragging about how they're managing to get increases in live animal exports because they see their role as helping farmers irrespective of the welfare implications," he says. "If you look at Australian Government figures, the value of their meat and carcass exports are much higher than live to the Middle East, so this idea we're often told the Middle East won't take meat is simply not true."
As long as demand for the live animal exports continues to exist, those who benefit from the industry will have a leg to stand on. Nevertheless, while not all livestock exporters are guilty of treating animals poorly, in today's era of digital technology and media scrutiny, the culprits have fewer places to hide.