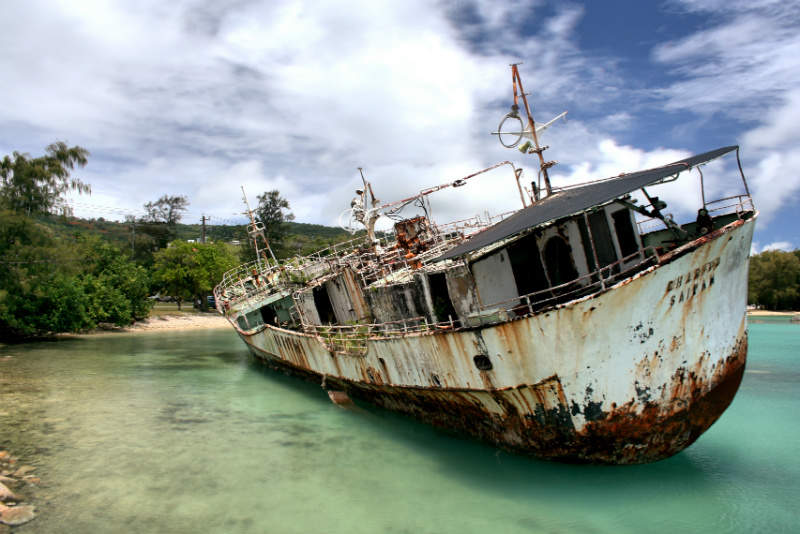 According to the International Maritime Organization (IMO), an increasing number of shipwrecks have been abandoned in the ocean without being salvaged, creating a hazardous obstacle for operating vessels.
"Depending on its location, a wreck may constitute a hazard to navigation, potentially endangering other vessels and their crews," says Jan de Boer, a senior legal officer at the IMO's legal affairs and external relations division. "Second, depending on the nature of the cargo and the fuel still on board, is the potential for a wreck to cause substantial damage to marine and coastal environments."
High-profile disasters continue to cast a media spotlight on national authorities, compelling them to deal with shipwrecks effectively and in an environmentally friendly way. But without a coherent, unified framework that determines when wrecks constitute a hazard, who is liable for clear-up, and to what extent, getting them out of the sea can take significantly longer depending on where incidents occur.
The IMO therefore hopes the Nairobi Convention on the Removal of Wrecks, which came into force in 2015, will provide a more unified approach to wreck removal.
Giving powers to coastal authorities
First adopted by the IMO in 2007, the Nairobi Convention will provide the legal basis for member states to have dangerous wrecks removed from their exclusive economic zone (EEZ), the body of water extending 200 nautical miles from their shoreline.
"In general, the awareness regarding hazardous wrecks has increased tremendously, resulting in the conclusion of a specific IMO Convention on this issue," says de Boer. "The Nairobi Wreck Removal Convention provides for uniform international rules and procedures to ensure the prompt and effective removal of wrecks and payment of compensation for the costs therein involved."
How well do you really know your competitors?
Access the most comprehensive Company Profiles on the market, powered by GlobalData. Save hours of research. Gain competitive edge.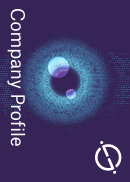 Company Profile – free sample
Thank you!
Your download email will arrive shortly
Not ready to buy yet? Download a free sample
We are confident about the unique quality of our Company Profiles. However, we want you to make the most beneficial decision for your business, so we offer a free sample that you can download by submitting the below form
By GlobalData
"The Nairobi Convention will provide ratifying states with a unified system for wreck removal in the EEZ."
A state's EEZ actually begins beyond its territorial waters, which stretch just 12 miles from the shore. Nations therefore have the right to explore and exploit natural resources in the EEZ, but lack sovereignty over them, making it harder to deal with abandoned shipwrecks in the area.
Expected to fill this gap in existing international regulations, the Nairobi Convention will provide ratifying states with a unified system for wreck removal in the EEZ, covering how shipwrecks are located and reported, measures to facilitate dealing with them, and warnings to mariners.
Crucially, it presents a clear definition for what constitutes a wreck and the criteria that should be used to determine it as 'hazardous', such as proximity to shipping routes, traffic density and frequency, the vulnerability of ports, and the potential damage that could result from cargo or oil released into the marine environment.
Bringing shipowners to account
The cost of wreck removal has often been covered via a shipowner's membership of a mutual protection and indemnity (P&I) club. Nevertheless, there have many cases of shipowners and insurers refusing or being unable to pay due to liability issues.
One example de Boer cites is the IUGO, a Romanian-built cargo ship which sank near the Netherlands in 2000. The €9.6m cost of removing the wreck was never recovered as the owner, a one-ship operator, evaporated after the incident. The P&I insurer invoked a 'pay to be paid' clause that forced the state to cover the costs.
Under the new convention, registered shipowners are now financially and practically responsible for locating, marking and removing wrecks in an affected state's EEZ, with only a few exceptions. If they don't carry out these actions by a certain deadline, or if a wreck proves an imminent threat, the affected state can intervene directly at the shipowner's expense.
When flying the flag of a ratifying state or entering or leaving its territorial waters, registered owners of ships weighing 300 tonnes or more must have an insurance certificate to cover their liability. States also have a right of direct action against insurers to ensure they receive compensation.
"Registered shipowners are now financially and practically responsible for locating, marking and removing wrecks."
"The aim of these provisions is to ensure that any ship, whether it is registered in a state party or not, maintains a certificate of insurance issued by a state party," says de Boer. "The regime avoids difficult legal disputes and lengthy legal proceedings while rights, duties and liabilities are clarified," he says.
Canada has recently started implementing the Nairobi Convention as part of its newly introduced Wrecked, Abandoned or Hazardous Vessels Act. According to Transport Canada, gaps in the country's existing laws have resulted in insufficient federal powers to address abandoned vessels.
"This has contributed to incidents of high-profile problem vessels such as the MV Miner, the Kathryn Spirit and the Farley Mowat)," says a spokesperson from Transport Canada. "It has also contributed to negative cumulative impacts from a large number of smaller vessels and pleasure craft found along all our coasts and shorelines.
"The proposed legislation will strengthen owner responsibility and liability for their vessels, including costs for clean-up and removal; address irresponsible vessel management, including prohibiting vessel abandonment; and enhance federal powers to take proactive action on problem vessels."
Will the convention be effective?
Since the Nairobi Convention came into force in 2015, the number of signatories has gradually risen from 10 to 40 (at time of writing). However, this still makes up less than a quarter of the IMO's ranks. According to de Boer, the IMO Legal Committee is therefore urging states to ratify the Nairobi Convention at their earliest possible opportunity.
Nevertheless, one of the biggest issues will be whether states are willing to apply the convention in their territorial waters, in addition to their EEZ. In some locations, shipwrecks are common in shallow waters close to the shore, and are more dangerous for the higher volumes of traffic travelling into and out of ports.
At the 101st session of the IMO Legal Committee, the International Group of P&I Clubs reminded contracting states that without 'opting in' to this territorial condition, they will not be able to rely on insurance certificates for incidents occurring in their territories. Almost 50% of contracting states have not done so, and this could lead to disparities in national regulation regarding shipwrecks.
"In some states, such as the Netherlands, the main shipping lanes are just outside the territorial waters in the EEZ where many accidents happen," says de Boer. "It all depends on how the actual situation is in each state, but the International Group statement in itself is true, hence the encouragement to apply the convention within the territory of states."
Critics agree that the convention is still a step forward, and has benefits in both directions. Under the convention, states' actions must be 'proportional to the hazard', and shipowners will therefore be able to protest these actions if they are deemed unreasonable.
Providing a stricter liability regime could also reduce the number of wrecks overall, as states are more likely to provide ports of refuge to ships in an emergency if they are confident that they are insured.
Nevertheless, the overriding sense is that the effects of the Nairobi Convention are unlikely to be seen overnight. The first wreck removal, or rather the first true test for the convention, has yet to be addressed.
"The recent incident with the product tanker Sanchi off the coast of China (which is a state party to the convention) could become relevant in this respect," de Boer says.