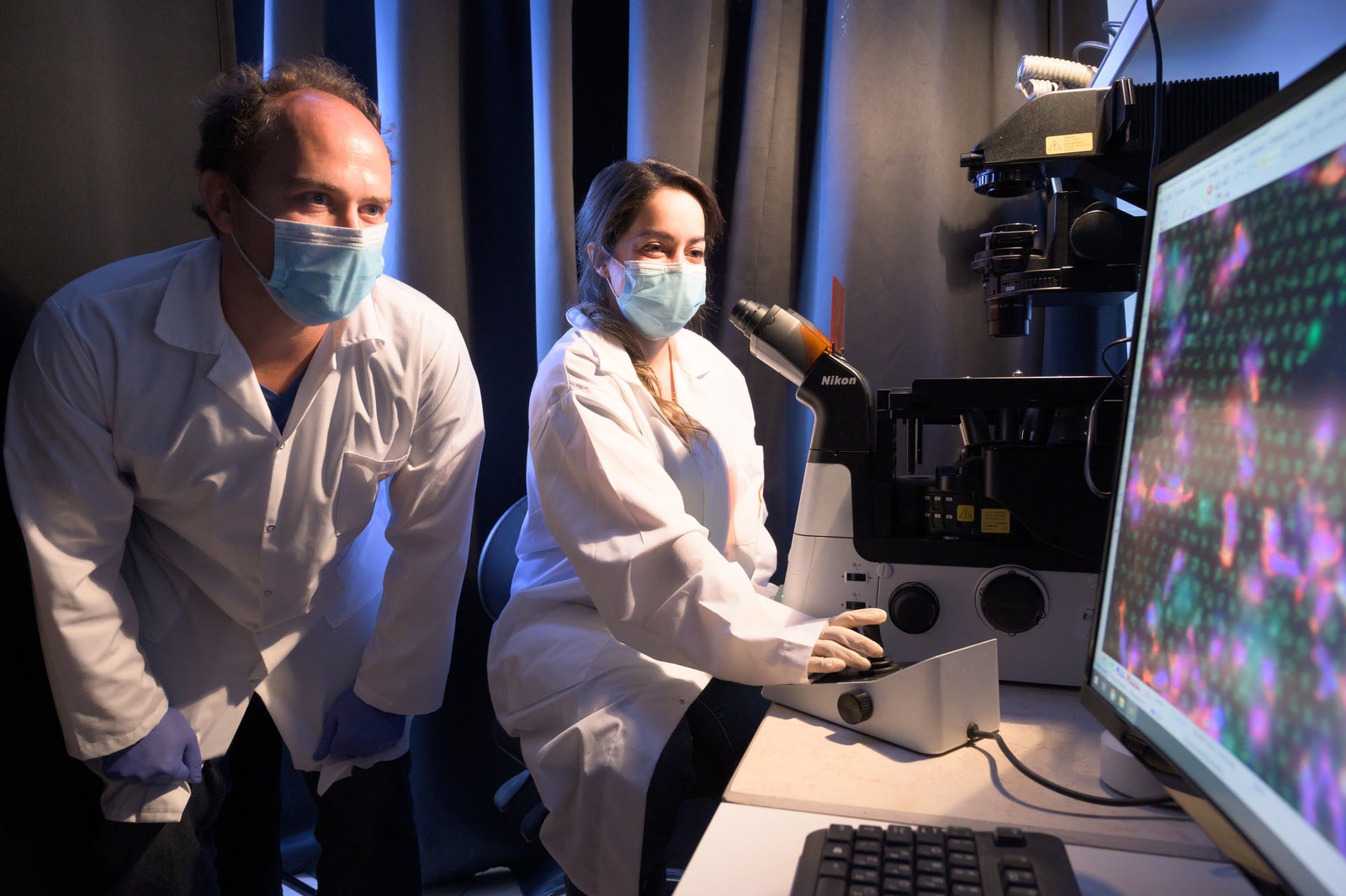 The shipping industry is often a showcase for sheer scale, from behemoth container mega-ships to the sprawling terminals that service them on the shore. But commercial shipping – like virtually every other heavy industry – is waking up to the potential benefits of the smallest world we know: the nano-scale world.
Nanotechnology refers to technical and engineering efforts carried out at a scale of around one to 100 nanometres. One nanometre is equal to one billionth of a metre, a measure so tiny that it's difficult to conceptualise without a frame of reference – for example, the US National Nanotechnology Initiative estimates that the average sheet of newspaper is around 100,000 nanometres thick.
Advances in microscopy over the last three decades have given scientists a view of materials in unprecedented detail, allowing researchers to both see and control individual atoms and molecules. While individual molecules are rarely a topic of conversation when considering a 10,000TEU cargo vessel, insights shared from the nano-world have a range of fascinating applications in the marine sector. Below are four of the most promising.
Antiviral nanoparticles in the era of Covid-19
The cruise industry was one of the worst-hit by the global outbreak of Covid-19 in 2020, with many passengers and staff left stranded on quarantined vessels and a deadly outbreak aboard Princess Cruises' Diamond Princess vessel, during which more than 700 people were infected, generating international headlines. The pandemic is prompting major discussions about anti-viral measures among cruise operators, which will have to work hard to reassure passengers that it is safe to travel by sea once lockdown restrictions lift.
Nanotechnology is offering beneficial solutions to the issue of onboard surface contamination. In May, researchers at Ben-Gurion University of the Negev (BGU) in Israel unveiled new nanoparticle coatings to prevent active surface infections of SARS-CoV-2  (the novel coronavirus that causes Covid-19), as well as other viruses and bacteria.
The coatings incorporate polymers containing nanoparticles of copper and other metals, the ions of which are toxic to virus cells but – unlike traditional bleaches or other industrial chemicals – harmless to humans. In testing, the coatings, which can be painted or sprayed on to surfaces, reportedly reduced the infectivity of virus particles more than tenfold, and the researchers said the coatings could last for weeks or months due to the slow release of the ions.
How well do you really know your competitors?
Access the most comprehensive Company Profiles on the market, powered by GlobalData. Save hours of research. Gain competitive edge.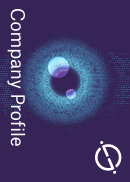 Company Profile – free sample
Thank you!
Your download email will arrive shortly
Not ready to buy yet? Download a free sample
We are confident about the unique quality of our Company Profiles. However, we want you to make the most beneficial decision for your business, so we offer a free sample that you can download by submitting the below form
By GlobalData
"Until now, using such metals for anti-viral applications has encountered significant challenges due to the nature of the metals, such as the tendency to oxidise and corrode," said Dr Mark Schvartzman of BGU's Department of Materials Engineering. "Nanoparticles provide a solution to these obstacles. Another advantage of nanoparticles is the large surface area to volume ratio, which results in an efficient anti-viral surface area using a relatively small amount of metal."
Nanocoatings vs corrosion and biofouling
The harsh marine environment is one of the main drivers of ongoing maintenance costs for shipowners, whether it's repairing damaged steel caused by saltwater corrosion or removing barnacles and other wildlife that attach themselves to hulls, creating drag that reduces fuel efficiency. Across all industries in the US, corrosion costs alone are estimated at more than $1tn a year.
Innovations in nano-scale material science have led to the creation of anti-corrosion coatings that are enhanced at the molecular level. Ohio-based Tesla Nanocoatings offers a two-coat anti-corrosion system formulated with carbon nanotubes (CNTs), tiny rope-like carbon structures that can stretch without breaking, making applications easier – with two coats rather than three with many traditional anti-corrosion paints – and longer-lasting.
In March 2019, Michigan-based Nanovere Technologies won the Corrosion Innovation of the Year award at the National Association of Corrosion Engineers' annual conference for its Nano-Clear coating, which contains 3D nanostructured polymers with a high crosslink density to improve protection and longevity.
Nanotechnology could also help solve the issue of marine biofouling by creating coatings that are adapted to provide no purchase for wildlife on ship hulls, without releasing harmful copper into the environment. Although this application is still developing and coming up with a specialised coating that can also withstand ocean forces is a challenge, academic centres such as the Ober Group at Cornell University are developing promising nano-materials for the task.
Nanomaterials for shipbuilding
Composite materials have been a strong feature of infrastructure projects for decades now, from plywood to tarmac and concrete. More complex composites are often used to build high-performance vessels, with common construction systems composed of fibreglass or carbon fibre for strength, core panelling materials such as polyvinyl chloride (PVC) or styrene acrylonitrile (SAN) and resins to fuse the fibres and core parts together.
The upfront cost and complexity of shipbuilding with composite materials, as well as safety considerations, has seen the vast majority of these materials used for small, high-performance boats for leisure or military applications, with the largest composite ships built to date being the five Visby-class corvettes, each 73m in length, completed by Saab Kockums shipyard for the Swedish Navy. The vessels' composite hulls – a sandwich design with a PVC core, carbon fibre and vinyl laminate – are 50% lighter than equivalent-strength steel, which translates to higher top speeds and better manoeuvrability.
These advantages have not yet been carried over into the commercial shipping world, where steel is still used for large cargo vessels. But as costs come down and the advantages of these materials for fuel efficiency (and hence the bottom lines of operators) become better understood, there is an opportunity to entirely rethink the shipbuilding paradigm with composites.
Reducing fuel emissions with nanomaterials
With the International Maritime Organization's new sulphur cap coming into force in January this year – limiting the sulphur content in marine fuel oil to 0.50% m/m – the shipping fuel market is undergoing a transformation. Certain low-sulphur oil grades, such as BHP's Pyrenees crude, have shot up to $95 a barrel as refiners compete for a steady supply for shipping customers.
For shipping firms, the choice is between paying higher prices for compliant fuel blends or using onboard scrubbers to remove sulphur from exhaust fumes. Some companies have got ahead of the sulphur deadline by retrofitting scrubbers, but they aren't a perfect solution – open-loop scrubbers release harmful wastewater, leading an increasing number of ports to ban or limit their use.
Nanotech-driven innovations are being used to develop fuel oils that have had the sulphur pre-separated on the molecular level. Carbon nanomaterials can be engineered as adsorbents for the desulphurisation of fuels, offering a potential disruption to the global marine fuels market.
"Nanotech appears to offer a far more elegant and progressive solution than scrubbing," wrote Singapore-based Radical Advice's managing director Venkatraman Sheshashayee, before the sulphur cap came into force. "It removes the problem at the source, rather than wrestling with it when it can be too late…The processing plant can be installed either onshore of onboard. Shipowners could finally take control of the quality of bunkers that power their engines."