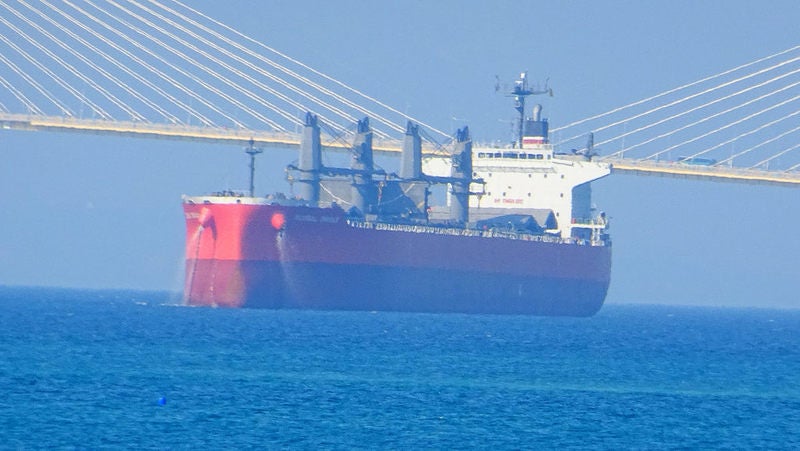 Capital Product Partners (CPLP) signed a $1.65bn definitive transaction agreement to spin-off its crude and product tanker business into a separate publicly listed company, which will merge with subsidiaries of DSS.
Following the spin-off, CPLP will continue as a master-limited partnership supported by medium to long term charters producing stable cash flows in the container sector.
The new company, which will be known as Diamond S Shipping, will have an asset portfolio of the combined product and crude tanker fleet of CPLP and DSS, totalling 68 tankers (52 product tankers and 16 crude tankers), with an average age of 7.8 years.
---
Italian authorities ordered the preventive seizure of the migrant rescue ship Aquarius, alleging that the vessel had illegally disposed of harmful waste.
According to the authority, some people involved with the operation of Aquarius have disposed of contaminated clothes, leftover food, as well as medical supplies and syringes used by the migrants.
The latest order follows an investigation conducted by the prosecutors in Catania, Sicily, regarding the unclassified disposal of on-board waste.
---
Wärtsilä completed a further round of test procedures of its automated dock-to-dock technology on the Folgefonn ferry in the presence of the Norwegian Maritime Authority (NMA).
The 85m-long Norled-owned Folgefonn was initially used to test the Wärtsilä autodocking solution earlier this year.
Equipped with hybrid propulsion and a wireless shore connection, the vessel is fully electric and features other Wärtsilä innovations.
---
South Korean company Hyundai Samho Heavy Industries signed a $370m contract with Greece-based Consolidated Marine Management (CMM) for the construction of two liquefied natural gas (LNG) carriers.
The carriers will be 174,000m³ in size, according to Hyundai.
The three Hyundai Heavy Industries (HHI) Group shipbuilding units, Hyundai Heavy Industries, Hyundai Mipo Dockyard, and Hyundai Samho, have a total of 22 orders in place for LNG carriers so far this year.
---
The International Maritime Organization (IMO) adopted an action plan to improve current regulations and roll out new measures to reduce marine plastic litter generated by ships.
The plan has identified a number of measures to achieve its goal, including a planned study on marine plastic litter from ships, exploration of port reception facility availability and adequacy, and encouraging the reporting of fishing gear loss.
It also aims to strengthen international cooperation, particularly the Food and Agriculture Organization (FAO) and UN Environment, as well as improve public awareness.
---
Japan's NYK Group unveiled a new concept ship crafted as a pure car and truck carrier (PCTC) to promote decarbonisation.
The new NYK Super Eco Ship 2050 features innovative technologies to support the development of an emission-free vessel.
Created as part of the company's medium-term management plan, 'Staying Ahead 2022 with Digitalisation and Green', NYK Super Eco Ship 2050 is an updated version of NYK Super Eco Ship 2030, which was created in 2009.
---
Norwegian expedition cruise operator Hurtigruten unveiled plans to power its ships with liquified biogas (LBG), which will be produced from dead fish and other organic waste.
The fossil-free, renewable fuel is a clean source of energy and is considered to be the most environmentally friendly fuel.
Hurtigruten aims to run at least six of its ships using biogas, liquified natural gas (LNG), and large battery packs.
---
Fincantieri secured a €700m contract from Virgin Voyages for the construction of a fourth cruise ship.
The 110,000t vessel will be 278m-long and 38m-wide. It will be designed to accommodate over 1,400 guest cabins for more than 2,770 passengers and 1,100 crew members.
Delivery of the vessel is expected to take place by the end of 2023.
---
Windstar Cruises unveiled a plan to improve all the aspects of its three existing all-suite Star Class vessels with a total investment of $250m.
The new $250m Star Plus Initiative will involve the lengthening of the vessels to increase their passenger carrying capacity from the current 212 to 312 guests each.
Each ship will be cut to allow installation of a new section, which is set to increase the length by around 25.6m.
---
Maritime safety equipment and servicing provider Viking Life-Saving Equipment successfully completed a full-scale heavy weather sea trial (HWST) of its new passenger evacuation system LifeCraft.
Designed to serve the cruise ship operators, LifeCraft is a hybrid-intended solution designed to replace lifeboats and liferafts.
The HWST included a number of phases and was conducted on the North Sea between southern Norway and the UK.