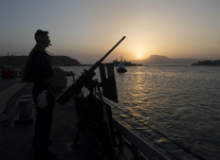 In October 2013, a floating armoury ship carrying 35 seafarers was intercepted by the Indian Coastguard off the Tuticorin coast.
The 10 vessel crew and 25 armed guards of Indian, British, Ukrainian and Estonian origin worked aboard the MV Seaman Guard Ohio as contracted anti-piracy and security guards with private maritime security company AdvanFort.
Shortly after their discovery by the Indian Coastguard, the crew were arrested and detained on suspicion of possession of arms without a proper license and illegally carrying them into Indian territorial waters.
According to reports from the Indian police, 35 semi-automatic weapons and nearly 5,700 rounds of ammunition were seized from the vessel.
After a series of investigations by Indian authorities and numerous bail reconsiderations, on 11 January this year the men were given the guilty verdict and sentenced to five years of "rigorous imprisonment".
Miscarriage of justice?
Since the beginning of the case, their employer AdvanFort, as well as the seafarers themselves, have repeatedly denied any wrongdoing and maintained that all equipment on board was certified and that the appropriate documentation was handed in to the authorities at the time of their interception.
How well do you really know your competitors?
Access the most comprehensive Company Profiles on the market, powered by GlobalData. Save hours of research. Gain competitive edge.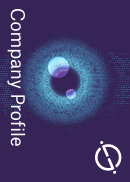 Company Profile – free sample
Thank you!
Your download email will arrive shortly
Not ready to buy yet? Download a free sample
We are confident about the unique quality of our Company Profiles. However, we want you to make the most beneficial decision for your business, so we offer a free sample that you can download by submitting the below form
By GlobalData
In the UK, the families of the six British former paratroopers currently serving the sentence have been fighting their "unlawful seizure and detention" and appealed to the UK Government to intervene in this "gross miscarriage of justice".
"They once fought for us as veterans, now we must fight for them."
On 7 July, at the mark of 1,000 days since the men were arrested, families, MPs and welfare charities spoke about the case during a parliamentary lobby. A national petition with over 350,000 signatures supporting their release was also delivered to the Prime Minister.
"That is 1,000 days too many that innocent men have had to have their lives torn apart and survive a living hell," said Yvonne MacHugh, partner of imprisoned seafarer Billy Irving.
"Talking hasn't worked, it's time for action. The men cannot be left to rot for another 1,000 days. They once fought for us as veterans, now we must fight for them."
A tense legal battle
The details and legal process surrounding the MV Seaman Guard Ohio case are far from straightforward.
Firstly, there is the disagreement over whether the security vessel entered Indian waters at all.
According to statements from crew member Paul Towers made at the time of his arrest, the vessel was actually 12.8 nautical miles (nm) from shore, as opposed to 10.8nm, which is what Indian authorities maintain, a figure allegedly calculated by using two small islands as the base line for their measurements.
Investigations were made by the Tamil Nadu Police for alleged offences under the Essential Commodities Act 1955 and the Indian Arms Act 1959 on the carriage of illegal weapons that had not been properly declared and documented.
In a statement, AdvanFort opposed the charges, saying that "as these men routinely provide armed counter-piracy protection, they also had aboard their uniforms, protective equipment, medical kits, rifles and ammunition – all of which is properly registered and licensed to AdvanFort."
"After their release from prison, the Tamil Nadu Police held onto the crew's passports."
After a series of approved and overturned bail pleads – including one made on the grounds of brutal treatment inside the prison and deteriorating health due to malnutrition, unsanitary conditions, mental harassment and emotional trauma – the charges against the crew were dropped in July 2014, when the Indian Madras High Court concluded that "the vessel had made a distress entry into Indian waters in search of food and fuel".
No further proof was found that the vessel entered Indian waters with any "ulterior purpose" other than "innocent passage".
But the victory was short-lived. After their release from prison, the Tamil Nadu Police held onto the crew's passports whilst a decision was made as to whether or not to appeal the judgment, which took place in August 2014.
The crew was eventually charged at the start of this year under the Indian Arms Act 1956, which prohibits the illegal possession of arms and ammunition, and continue to be detained to this day under a five-year sentence with hard labour.
A poorly regulated sector
The practices surrounding private anti-piracy missions and jobs are poorly regulated.
The only inter-state agreement covering this murky area is the Montreux Document, ratified in September 2008, which addresses how international law applies to private military and security companies present in armed conflict.
India, however, has not yet ratified the Montreux agreement.
An editorial in Indian newspaper The Hindu argues that "the case ought to be an eye-opener to all countries on the problem with private security agencies deploying floating armouries without adequate legal protection.
"The International Maritime Organization [IMO] has guidelines for Privately Contracted Armed Security Personnel, but what happens when these norms clash with municipal law is an issue that the global maritime industry has to ponder over.
"This case underscores the need for states to resolve issues arising out of a key, but weakly regulated sector."
"The IMO recognises that the carriage of firearms on board merchant ships is a complex legal issue."
In its official guidance, the IMO recognises that the carriage of firearms on board merchant ships is a complex legal issue amongst its Member States.
The organisation highlights that ships using privately contracted armed security personnel (PCASP) are subject to many diverse legal regimes and that "at the time there were no agreed minimum performance standards for PCASP."
A circular adopted by IMO's Maritime Safety Committee in September 2011 (MSC.1/Circ.1408) includes some recommendations for port and coastal states regarding the use of PCASP.
In its response to the circular, India references its Customs Act 1962.
Firstly, the act requires specific notification on the carriage of firearms aboard a ship before the ship enters India's ports, anchorages, roadstead and offshore terminals. The equipment must be declared in detail, including description of arms and ammunition, identification, maker's name, calibre of ammunitions and number of rounds.
Furthermore, before entering Indian territorial waters, all firearms and security related equipment are required to be duly secured in a guarded and secured strong room.
"This storage space would be sealed with customs seal on board vessel by the customs boarding officer on arrival at the port. This would be treated as customs bonded store room."
Failure to do so will result in "a penalty applicable in force", and under the law, customs officers are empowered to carry out searches, arrests and the prosecution of persons involved in the offence.
The reaction at home
The case has garnered media attention and the support of multiple charities and associations, including Sailors' Society, Mission to Seafarers and Veterans Aid UK, among others.
In an open letter, families of the six British seafarers accused AdvanFort of "completely abandoning" the men and failing to pay the crew's wages since October 2013.
"We understand fully that one country cannot intervene in another's judicial process," the letter reads, "but when innocent men are being prosecuted for a crime they have not committed, then the British government have an obligation to protect the human rights and freedom of these men and actively support their release to enable them to be brought home.
"These men have devoted their lives to protecting others. To unfairly punish them is unacceptable."
"The British government have an obligation to protect the human rights and freedom of these men."
Speaking during the parliamentary lobby on 7 July, Lisa Dunn, sister of seafarer Nick Dunn, said: "Since 12 October 2013, our lives have been nothing short of a horrific rollercoaster. My brother is currently locked away in a prison cell in the most horrific conditions. We want to raise federal awareness of this case and maintain momentum and ensure action is now being taken. This is what I'm fighting for and this is what I'll continue to fight for until my brother comes back home. I will not give up this fight for justice."
In November last year, former UK Prime Minister David Cameron wrote to India's PM Narendra Modi just days before his visit to Britain and asked him to intervene in the release of the British nationals.
The European Parliament also held a motion to adopt a Resolution on the case and debate possible "breaches of human rights, democracy and the rule of law".
Although not binding, an EU Resolution signals a political desire to act on the issue.
Under the motion, the Parliament expressed "great dismay at the excessively harsh verdict" as well as at their treatment in local prisons. It strongly asked for the crew to be returned to their homeland and called on the EU Commission and the Council to "treat these cases with the utmost importance in their bilateral relations with India".
India accused of breaches in human rights
Independent maritime charity Human Rights at Sea published an in-depth case study on the legal proceedings of the case.
The report argues that the State of Tamil Nadu's refusal to release the men amounted to contempt of court and violated their rights under the Constitution of India, as well as four articles of the Universal Declaration of Human Rights.
"The continued unlawful detaining of the crew of the MV Seaman Guard Ohio, despite quashing of all charges by the Indian Madras High Court (Madurai Bench), is in breach of both Indian national and international human rights law," the report concludes.
"Whilst pirates roam free, the crew and guards are held in prison. This really is the wrong way round."
Since taking office, new Prime Minister Theresa May and Secretary of State for Foreign Affairs Boris Johnson were pressured into renewing governmental efforts towards their release.
The families have lodged an appeal against their conviction and are hoping the men can be released on bail again, until a re-trial is prepared.
"There is still no end in sight for the judicial process which has been subjected to adjournment after adjournment, delay after delay," said Reverend Canon Ken Peters, Director of Justice and Public Affairs for the Mission to Seafarers. "Whilst pirates roam free, the crew and guards are held in prison. This really is the wrong way round.
"We hope that common sense will prevail, the injustice recognised and the men released to be with their families, at home with loved ones. I wonder if any other professional will take on the task of patrolling the oceans to keep seafarers safe?"