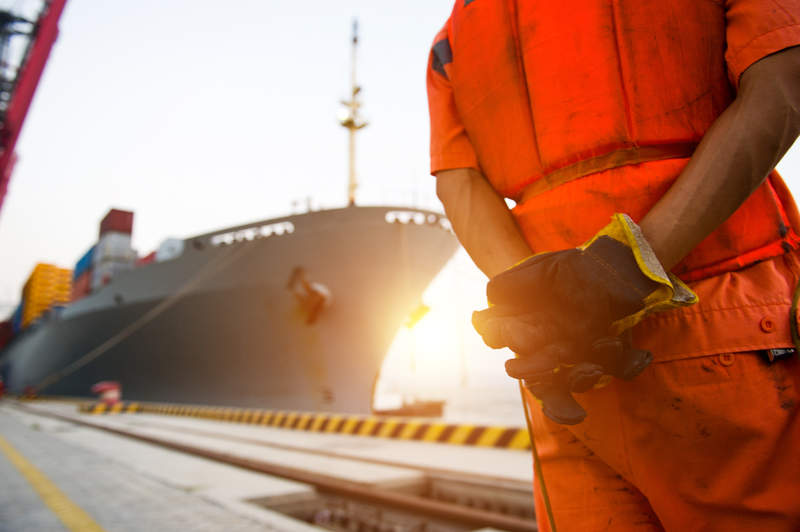 It's one of the fastest growing terminal operators in the world, with 29 container terminals in dozens of different countries. But at the Philippines-based International Container Terminal Services Inc. (ICTSI), not everybody is profiting.
From poverty wages to poor safety standards, a "pattern of labour rights violations" has emerged across the ICTSI network over the past few years, according to the International Transport Workers' Federation (ITF).
"These violations include: paying poverty wages; a failure to respect the right to freedom of association; poor safety standards; and illegal outsourcing of labour," the ITF said in a recent report.
"21st century challenges, 20th century labour relations"
Controversy around the company erupted last November following the Government of Papua New Guinea's (PNG) decision to award port operations in Lae and Port Moresby to ICTSI.
The decision prompted stinging criticism from the ITF and protests outside both the PNG Consulate in Sydney, Australia and the High Commission in Wellington, New Zealand. At stake, according to the ITF, is the fate of thousands of dock workers' jobs, which may be lost at PNG's ports and related industries.
"We believe ICTSI intends to replace workers with a mixture of casual, outsourced labour and Filipino workers under the guise of mentors," says Paddy Crumlin, president of the ITF. "This is nothing short of a disgrace."
How well do you really know your competitors?
Access the most comprehensive Company Profiles on the market, powered by GlobalData. Save hours of research. Gain competitive edge.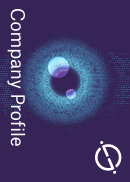 Company Profile – free sample
Thank you!
Your download email will arrive shortly
Not ready to buy yet? Download a free sample
We are confident about the unique quality of our Company Profiles. However, we want you to make the most beneficial decision for your business, so we offer a free sample that you can download by submitting the below form
By GlobalData
The dispute between workers and the ICTSI is one of a number of recent industrial conflicts to rock the seaport industry. In Spain last year, port dockers staged a number of strikes against government attempts to reform the sector, while at Sweden's Port of Gothenburg, a protracted labour dispute caused the number of containers moved in 2017 to fall by 19%, compared to the previous year.
"The dispute…is one of a number of recent industrial conflicts to rock the seaport industry."
These disputes are taking place despite significant investment from the seaport industry in dredging, deepening and expansion projects around the world. As researchers from the Labor and Employment Relations Association put it: "Little to no thought seems to have been given as to how their 20th century labour-management relations can be realigned with their expectations of 21st century port efficiency."
Poor industrial relations at ports can have a number of negative effects. For port management, it means compromising the one thing customers demand above all else: reliability. Any disruption to cargo handling, warehousing operations or other strategic services can completely shut down a port's operations and turn customers towards the competition.
"This is a downturn that we have never been close to at any point in the history of the port," said the Port of Gothenburg's CEO Magnus Kårested when discussing the recent strikes. "It is difficult to put into words the seriousness of the situation."
Workers struggling to survive
For workers, bad relations with management can mean struggling with a life of casualisation, low pay and poor working conditions. According to the ITF, the average wage for dockworkers at ICTSI's terminal in Toamasina, on Madagascar's east coast, is just $40 per month. The effect this has on workers is hard to downplay.
"I worked [for ICTSI] for 20 years without a pay increase," said Zafisona, a worker at Toamasina, who was quoted in a recent ITF report. "It has been difficult to support my wife and six children. I have an obligation to feed them."
In Indonesia, the situation facing ICTSI workers appears equally poor. Dockworkers at its OJA terminal in Jakarta are paid a base wage of just $250 per month, according to another report by the ITF. By comparison, dockworkers at the neighbouring JICT terminal are paid around $1,500 per month.
"The low pay offered by ICTSI at the Port of Jakarta means that workers are forced to accept illegal, and dangerously long shifts, to earn a living wage," the report said.
Improving industrial relations
How can relations between workers and ICTSI be improved? For the ITF, the solution is better global governance structures.
"If ICTSI is to become a truly global player, the company must put in place mechanisms for global oversight of local operations which ensure adherence to local laws, international standards and conventions," the union said. "These governance structures must ensure that ICTSI's policies and codes are enforced throughout their entire network."
Ramping up external pressure on ICTSI and other ports that fail to comply with regulations is also important, according to the ITF. While criticism of the company has been building over the past few months, dockworkers, seafarers and other transport staff remain a "hidden" part of the global supply chain for many companies.
Retailers in particular are expected to guard against labour and human rights abuses in factories, but when it comes to the way goods are handled and transported, they rarely face scrutiny.
The denim manufacturer Levi's, for example, is considered an industry leader in ethical sourcing. In 1991, it was the first multinational company in the world to establish "comprehensive" global sourcing and operating guidelines. For dockworkers and seafarers in Toamasina – where Levi's ships many products – no such guidelines are in place, however. For the ITF, this constitutes a double standard.
"It is time that the workers who are responsible for ensuring that Levi's jeans make it onto ships to be transported to stores around the globe are afforded the same protections as workers who manufacture or finish their products," the ITF said in a report titled 'Levi's: End the Double Standard in your Supply Chain'.
The social dialogue model
In the wider industry, a more fundamental change is needed in the relationship between employers and employees, according to the authors of the Labor and Employment Relations Association report, 'Positive Labor Relations as a Key Component of Seaport Competitiveness'.
The organisation suggests port managers deploy a version of Professor Peter Turnbull's famous Social Dialogue model, which seeks to promote consensus building and a willingness to compromise among stakeholders involved in industrial disputes.
"The overarching purpose of Social Dialogue is to go beyond one-sided demands that characterise traditional labour negotiations and move toward an integrative approach that exchanges mutual concessions rather than demands rights," the authors of the report said.
The researchers also recommend the 'Terminal Concept' model, based on the work of L.P Robinson in his paper 'Marine Container Terminal Productivity'. Instead of having casualised staff and high employee turnover, Robinson has said management should employ a core, stable workforce capable of performing different tasks around the port.
"The primary key to productivity is an inspired, motivated, well-trained work force."
"The primary key to productivity is an inspired, motivated, well-trained work force," Robinson said. "However, it's difficult to reach people who don't work for you consistently."
Back at the ICTSI however, workers and management seem unlikely to find common ground any time soon. The terminal operator continues to expand – alongside Papa New Guinea, it is currently shortlisted for a new contract in Guinea-Bissau, and is hoping to work on the multi-purpose Kribi terminal in Cameroon – and the ITF has promised to continue escalating its campaign.
"No matter where you look across ICTSI's global network there is industrial trouble," Crumlin said in a recent statement. "The company insists on running an anti-worker, union busting agenda and no-one wants that at the expense of decent pay, conditions and job security."