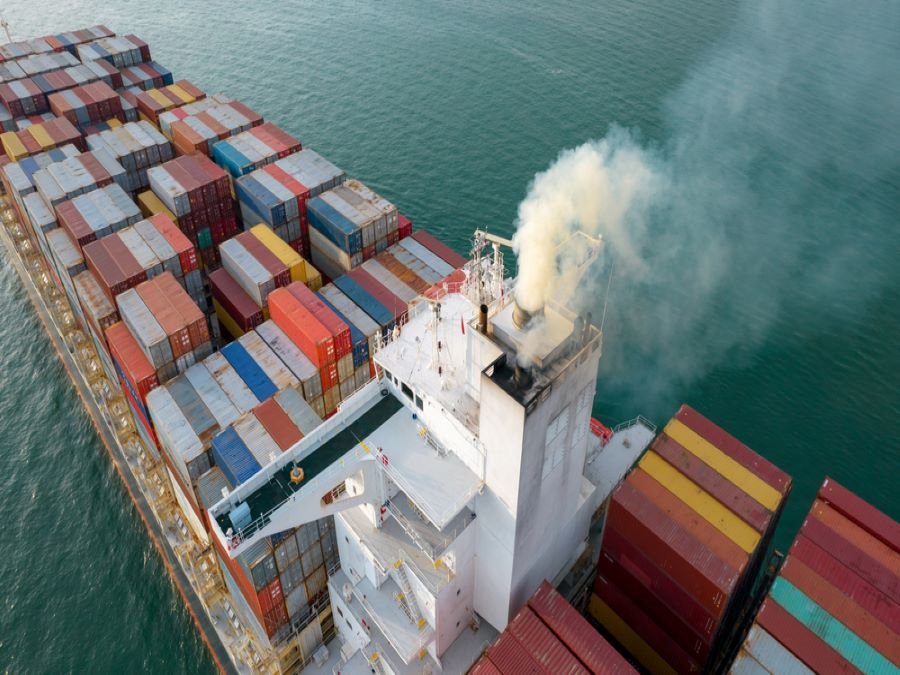 Maritime due diligence organisation RightShip is an ESG-focused digital maritime platform. Envisioning a maritime industry where there is zero harm, the company provides expertise in global safety, sustainability and social responsibility best practice.
With a focus on sustainability, RightShip developed the GHG Rating to measure the carbon dioxide output of vessels, and a Carbon Accounting tool, in order to encourage the industry to account for its contribution to carbon emissions at all levels of the supply chain.
Jasleen Mann speaks with Gurpreet Singh, CCO at RightShip, about raising and meeting maritime industry standards.
Jasleen Mann: How and when was RightShip founded?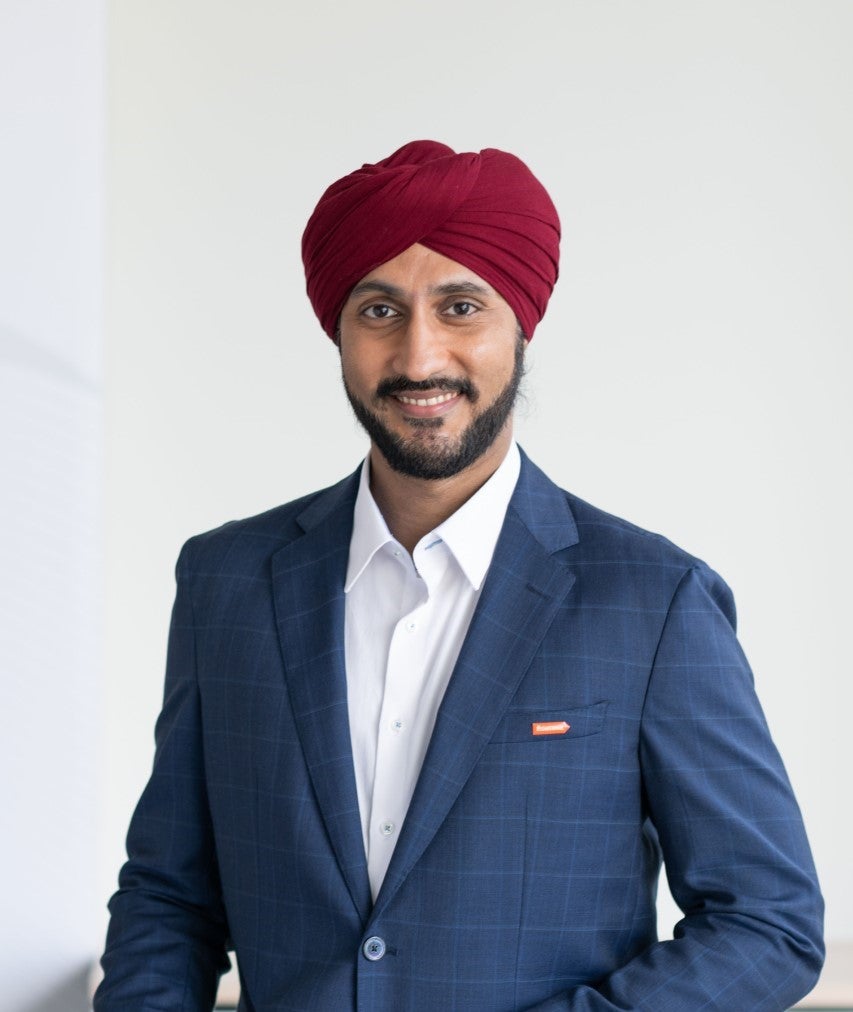 Gurpreet Singh: Between 1988 and 1991, nearly 100 seafarers were lost on large bulk carriers. These events were the result of avoidable industry practices. The ensuing 'Ships of Shame' report shone a spotlight on an urgent need to improve industry standards.
Ships needed a higher standard of vetting, and charterers wanted assurance that the vessels they engaged were safe for their cargo and crew. RightShip was formed in Melbourne in 2001, with BHP Freight and Rio Tinto committing to deliver an industry standard.
We developed our RightShip digital platform in 2021, and launched a crew welfare code of conduct with the Sustainable Shipping Initiative and Institute for Human Rights and Business. An associated crew welfare self-assessment tool enables immediate action across the industry, helping shipowners and operators to understand their responsibilities, while assessing current operations and ways of working, and consequently showing areas for improvement.
What are RightShip's key areas of focus at the moment?
We have years of industry expertise with output from analytics and large data sets to provide safety and environmental scoring systems, recommendations and consultancy services. Clients are supported to make decisions in an environment that is [in] a constant state of flux.
We have an obligation to drive change using our data – an enormously heavy pull towards a zero-carbon maritime economy. We believe that you cannot manage what you cannot measure. Actively incorporating ESG metrics spanning marine emissions, marine pollution, crew welfare and ship safety into the solutions we offer, are all critical parts of this vision.
Unlike the highly developed traditional risk measurement, ESG evaluations are still evolving and are hard to pin down due to their subjectivity and advances being made in the field of sustainability. We support the maritime industry to advance on this reporting journey by connecting data ecosystems.
What differentiates RightShip from its competitors?
The maritime ecosystem is a complex and fragmented one with multiple parties and stakeholders. Therefore we leverage heavily on data and insights to democratise access to insights around ESG, and this helps empower our customers moving towards safety and sustainability.
When we consider our value proposition for the industry, our combination of years of maritime expertise, vast access to data and analytics and a leading digital RightShip platform mean that we can offer relevant and fair insights to our customers. With this complex ecosystem, we in RightShip also know that we cannot do it alone – recognising the value of collaborations.
How does the Maritime Emissions Portal (MEP) work?
Ports are embarking on a journey to digitise processes that measure and reduce emissions. They need to quantify air emissions more accurately from commercial vessels to address industry knowledge gaps and to meet regulatory reporting requirements, such as the National Pollutant Inventory (NPI), National Greenhouse Gas Emissions Reporting (NGER) and Clear Air regulations.
It is critical that ports understand their carbon footprint so they can better manage their emissions reduction and carbon offsetting programmes. Impacts measured by our portal can include core air pollutants such as CO2, exhaust particles like NOx, SOx, and Particulate Matters 2.5 and 10 from visiting ships' main and auxiliary engines.
We work with each customer to identify the area – or geozone – within which they want to track the emissions of visiting vessels, and then provide an easy-to-read colour coded map, showing hotspots where those emissions reach a peak. We make recommendations for reduction strategies and support our customers to set achievable targets.
What are its benefits?
Operators use our insights to inform decarbonisation and air quality initiatives, and to meet reporting requirements in line with government and industry emissions reduction targets. The tool helps them to: Measure and track shipping emissions, transparently meet reporting standards, give robust, dependable and flexible data, address environmental and health concerns from stakeholders, design port emission reduction and decarbonisation strategies, and attract sustainable financing.
What was the reason behind the collaboration with NxtPort Int'l?
NxtPort International's platform makes it possible for ports, terminals, ship owners and managers to securely access and combine data sources across multiple supply chains – encouraging data-sharing and connections between like-minded organisations. From predicting the weather for a voyage, to avoiding 'traffic jams' when coming into a port, NxtPort Int'l offers access to a range of digital tools.
We want software vendors offering advanced digital solutions to see the product and want to get involved. NxtPort Int'l share our aim of creating transparency across the shipping process, increasing operational efficiency, safety and revenue, as well as protecting the environment and human health.
Elsewhere, RightShip is collaborating with the Port of Québec, what is the reason behind this? How does the GHG rating tool work?
The Port of Québec uses our GHG rating tool to assess the emissions of ships entering its waters and offers discounts on port fees to vessels, dependent on their GHG Rating and emission efficiency.
Our GHG Rating provides a transparent method to assess the relative efficiency of vessels and compare a ship's CO2 emissions relative to peer vessels of a similar size and type, using an easy-to-interpret A to G scale.
Our rating system enables the Port of Québec to measure – and manage – the emissions of vessels travelling in and out of their 35km² (14m²) site via its EcoCargo initiative. EcoCargo is designed to drive shipping decarbonisation through fee reduction incentives based on RightShip data or by a ship owner's level of achievement within the Green Marine environmental certification program.
Different RightShip GHG ratings earn different discounts for ship owners, beginning with a 30% discount for an A rating, 20% for a B rating, and 10% for a C rating. With this incentive, we are supporting the port to reward the best performances in ship emissions. It's a constructive approach that allows ship owners to save on fees, while lessening the collective carbon footprint.
How does it differ to others?
RightShip's GHG rating provides a transparent method to assess the relative efficiency of vessels and compare a ship's CO2 emissions relative to peer vessels of a similar size and type, using an easy-to-interpret A to G scale.
The GHG rating has been impacting the market for over 10 years, by assisting the maritime industry to transition to a low carbon economy through informed selection of more efficient ships.
Ports and terminals can quickly and easily identify vessels standing out from others in their peer group, measuring the impact of vessels that will improve the emissions profile of their company.