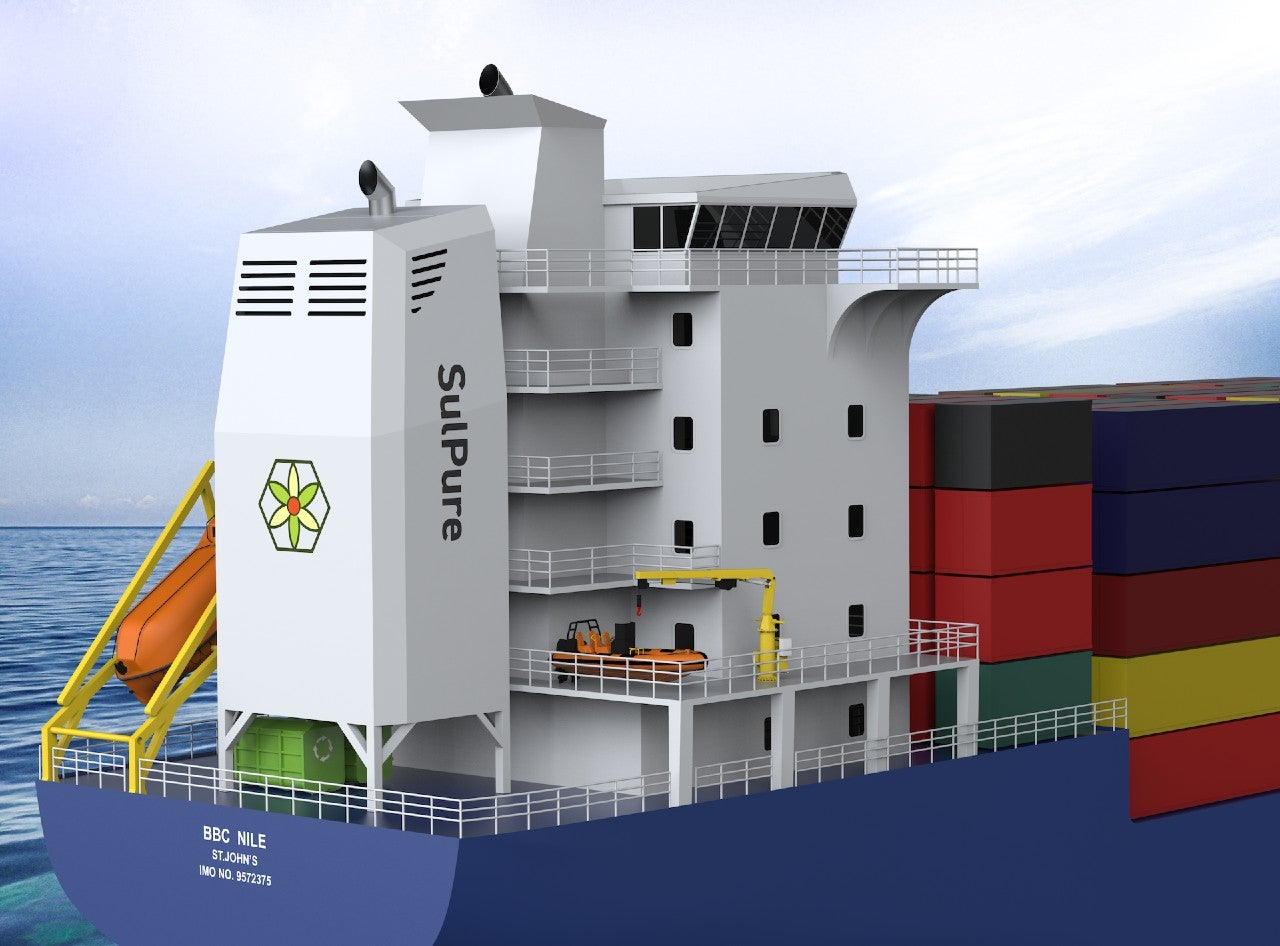 They aren't the most attractive elements of the global shipping industry, but they are becoming increasingly important to its future. There are several different types of scrubbers but, essentially, they all do the same thing: clean exhaust gases, stopping harmful particles from being released into the environment.
More formally known as exhaust gas cleaning systems, the scrubber market is increasingly growing in importance, largely due to looming international regulations imposed by the International Maritime Organization (IMO) and the International Convention for Prevention of Marine Pollution For Ships (MARPOL).
Originally adopted in 1973, the MARPOL convention is an effort to reduce the environmental impact of the industry and is seen by many as one of the most important regulatory frameworks the sector has today. With decarbonisation fast becoming the next challenge, it is clear standards will be a significant driving factor in the evolution of the industry in the coming months and years. 
Like many of its industrial counterparts, the push to reduce greenhouse gas (mainly CO2) emissions by half by the middle of the century is going to have a major impact on practices and technologies used by shipowners and operators. However, never has it been more evident that necessity breeds innovation. 
Given the significant cost of new vessels, one industry stakeholder believes the biggest challenge is future-proofing fleets. Daphne Technology says the industry "cannot rely on legacy solutions such as wet scrubbers", which are "outdated and not fit for purpose".
Borne from research carried out by the Swiss Technical University a few years back, the company has a mission to prevent air pollution from the marine industry. CEO Mario Michan explains how big that challenge is and what his company is doing to future proof vessels of today, and tomorrow.
How well do you really know your competitors?
Access the most comprehensive Company Profiles on the market, powered by GlobalData. Save hours of research. Gain competitive edge.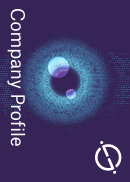 Company Profile – free sample
Thank you!
Your download email will arrive shortly
Not ready to buy yet? Download a free sample
We are confident about the unique quality of our Company Profiles. However, we want you to make the most beneficial decision for your business, so we offer a free sample that you can download by submitting the below form
By GlobalData
Andrew Tunnicliffe (AT): How big is the emissions problem and what has been done to address it?

Mario Michan (MM): You can separate emissions into sulphur oxide and nitrogen oxides. They were a very big problem for the industry at the beginning of the 2000s. But now we're looking at decarbonisation; the industry wants to reduce CO2 by 50% by 2050. That's a very big challenge because you're required to change, fundamentally, how the industry functions. 
As we know, the industry is the backbone of the global economy. So it is a very large percentage of global emissions we're talking about. Obviously, there have been regulatory directives, through the IMO, to solve it. We have regulations that target fuels and the design of vessels. 
But there is no one solution that's going to solve all the issues. There is no one solution that is going to eliminate all the toxic and greenhouse emissions. It has to be a combination of technologies and practices.
AT: What combination of solutions do you think it will take?
MM: For example, we want to reduce 50% of the greenhouse emissions by 2050 but know that's based on the 2008 levels; actually, emissions have increased. One solution is to change the fuel we use to liquefied natural gas (LNG). If the entire fleet changes to LNG we already cut 25% of emissions. That's just 25% and the life of a vessel is 25 years, so there has to be something else. 
We know that you reduce CO2 emissions, particulate matter and toxic emissions when you use LNG, but now you have methane, [which is] 80 times worse than CO2 in terms of greenhouse gas potential. That eliminates the gains we make. That shows the complexity of the issue. 
There is no fully carbon-free fuel today and no good alternative. We have some front runners, such as ammonia fuel, which we believe will be the first carbon-free fuel, but even ammonia has some issues. It still has NOx and N2O emissions, which are worse than CO2. 
What the solutions are I cannot tell you. Some things that we can do are to make bigger ships for more cargo and slow down the fleet. But generally, we need to increase efficiency all along the supply chain.
AT: How is the market performing right now?
MM: I think we can look at it from a pure market perspective or pure return of investment. Let's focus on sulphur oxides and nitrogen oxides. During [the Covid-19 pandemic], the difference in price between low sulphur and heavy fuel oil almost disappeared. In this market, it doesn't make a lot of sense to install a wet scrubber. It is very hard to get a return on your investment and you're better off just using compliant fuel. We believe that will change, the fuel spread will increase as people start flying and then there might be an economic case for SOx reduction with exhaust gas cleaning systems. 
But when you look at it from an environmental point of view, when you have an open-loop wet scrubber you discharge water or effluent. There is significant public pressure to stop effluent discharge into the sea due to potential toxins being introduced into the ecosystems. 
Due to this risk, open-loop wet scrubbers have been banned from many ports around the world and we can expect increased regulatory tightening in this respect. So, even if the market was very good and the fuel spread very high, it might not make sense to install an open-loop wet scrubber. 
AT: Have you got any advice for shipowners and operators that are looking to future proof their vessels?
MM: Well traditionally it's been "you comply with the regulation and you're okay". You cannot do that anymore, you really have to be looking at where regulation is heading and what are going to be the issues in the next five to ten years. Regulation today is a business risk that shipowners have to consider and give much more weight to in their investment decisions because it's changing rapidly and will continue changing. 
Decarbonisation is an easy word to say, especially when you put it in the context of transitioning fuels. But we don't fully understand what happens when you start using a different type of fuel. They (shipowners and operators) have to be ready to address new potential emissions that come with different fuels. My message to everyone is to consider the risk of future regulations. In a changing regulatory environment, this is one of the biggest risks for any investment.
AT: Tell us about your air pollution abatement technology.
MM: Sulphur content in fuel was capped In January 2020 at 0.5% and that was our initial focus – reducing sulphur and nitrogen oxides simultaneously. We developed our universal converter that can eliminate multiple species in one step. 
We knew we could reduce other species such as methane, so started expanding the list of species we could tie into our technology. Today, we can reduce methane and nitrogen oxides simultaneously and even sulphur oxide if it is present in the fuel.
AT:  How easy is it to fit onto vessels?
MM: We offer it as a backpack, a box that we drop behind the chimney, and we bypass the chimney gas. So this can be installed on many vessels if you have the space. For some, there may be some technical challenges. For some container vessels, for instance, it might be a little difficult because they simply don't have the space. For new vessels, we can consider different configurations.  
AT: Your system "upcycles" pollutants; what does that mean?

MM: Any pollutant that goes through it will decompose – that's where the upcycle comes into play. If we take sulphur oxides as an example, we send it to our reactor, oxidise it and decompose that molecule. We can make a valuable by-product with the sulphur. For example, with SOx we make ammonium sulphate, an agricultural fertiliser. So, we call it upcycling because we're making a molecule that has a significant market value from a pollutant.