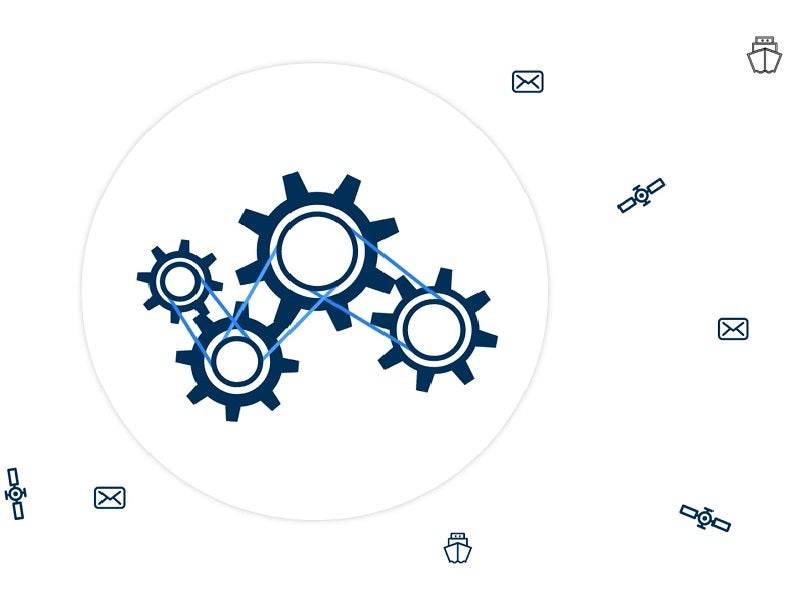 Despite accounting for about 90% of global trade – and therefore being at the core of worldwide economy– the shipping sector is far behind other industries in matters such as adopting new technologies. Still devoted to pre-digital, obsolete procedures, it has reputation of being slow and inefficient.
Nonetheless, more and more tech companies are coming to its rescue. As of the past few years, new tech companies – ranging from British logistics company Zencargo to Israeli business and technology accelerator for start-ups theDOCK – have been popping up in every corner of the world in a bid to positively disrupt the industry with creative ideas.
The latest one is a platform called Signal Ocean, which, having just received the Lloyd's List Intelligence Big Data Award at the 2018 Greek Shipping Awards in December 2018, is already enjoying worldwide success in its first year of existence.
The brainchild of Ioannis Martinos, a Greek shipping tycoon with a background in robotics and engineering, Signal Ocean is a digital platform that employs machine learning and artificial intelligence (AI) to make ship management more proficient and easier to handle.
Having officially launched in summer 2018, Signal Ocean assists brokers, charters and ship owners in looking for data on available tonnage in several loading areas around the world.
As the new year kicks off, the platform has already managed to capture 50% of the companies representing the spot market in the crude tanker space. With plans to expand to other markets and trading areas on the horizon, Martinos says some of his clients already call his platform a "breakthrough in the spot market software for tankers."
How well do you really know your competitors?
Access the most comprehensive Company Profiles on the market, powered by GlobalData. Save hours of research. Gain competitive edge.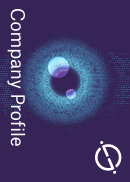 Company Profile – free sample
Thank you!
Your download email will arrive shortly
Not ready to buy yet? Download a free sample
We are confident about the unique quality of our Company Profiles. However, we want you to make the most beneficial decision for your business, so we offer a free sample that you can download by submitting the below form
By GlobalData
Optimising commercial management
Commercial management – i.e. a vessel's booking process – is certainly not shippers' strongest suit.
Even though certain aspects of the industry have improved over the past few years, including safety records and the sophistication of the machinery used, Martinos explains other areas still need to be modernised: "The way the industry does its commercial management business, and its weak understanding of how much competition or ship availability there is, is an area that has been a bit further behind and that's what we've been working on."
"The way the industry does its commercial management business is an area that has been a bit further behind."
A flawless and faster booking process is, therefore, on everyone's agenda: "If you are in the commercial shipping market, you need to understand how many ships are available in each part of the world, how busy they are, when they will become available again," he continues.
"Based on your understanding of that, [you have to] make an estimation of how strong the market is going to be, how the freight rates can go higher or lower in the foreseeable future. Based on that, you will decide if you're going to book your ship today or maybe wait a couple of days to achieve a better commercial result."
This is essentially what the Signal Ocean platform does. Having extracted key information from emails, it combines it with market data to provide insights into which vessels are available for loading in a certain geographical area, when and for how long they will be available, as well as their current market share.
"This helps you improve your decision-making in deciding; if you are the ship owner, [it helps you decide] if you should book a ship or wait a little bit," says Martinos. "Similarly, if you are a charter or oil major, you can decide if you should quickly book the ship in order to avoid the hike in raids in the next few days. You can also rank the ships by how much money on a per day basis a ship would make if it decided to get booked for cargo in a place and a certain time."
AI, Captain! Signal Ocean drops anchor on technology
AI is the lifeblood of the whole platform. "In shipping, a lot of market data goes back and forth between participants in non-structured formats," explains the Greek tycoon, "meaning that there are things that are not written in a computer-readable way necessarily."
"In shipping, not everybody has an equally strong understanding of the data for every part of the world."
This is where AI comes in, finally providing that comprehensive view of the market shippers and brokers were previously lacking. "AI now allows you to read these emails automatically and structure information and collect it in a way that then you can more easily use it to understand what the ship is doing."
Yet despite AI making it look easy to use and straight-forward, the Signal Ocean platform actually has quite a complex architecture supporting it, thanks to Martinos' background in robotics and mechanics.
It is, in fact, a combination of AI, machine learning and other cutting-edge technologies that ensure that all companies' data is safeguarded inside Signal Ocean's "secure data vault". It further allows each client to have a personalised access to market insights.
"We have built a system so that each company has its own separate data bucket which is only used by that company alone," explains Martinos.
"In shipping, not everybody has an equally strong understanding of the data for every part of the world," he continues.
This essentially means that some companies are better informed on activities in certain geographical areas compared to others. For this reason, "our platform has been designed from the ground up to respect the fact that different companies are going to have different information and creates on the view of the world based on the data that the particular subscriber has put into the system."
Answering the industry's biggest taboos
As exciting as these technologies can be, in the eyes of many industry players, they still represent a set of unexplored – and therefore dreaded – waters. Nonetheless, Martinos claims his platform gained shippers' trust because it does not entirely disrupt the industry and its mechanisms.
"The industry has been reluctant for many reasons," he says, adding that one of them is the fear that new technologies upset the existing dynamics of the commercial space.
"If a company in the Silicon Valley created a map that disseminates the same information to everyone in the market, people would not adopt it, because they wouldn't want the existing dissemination asymmetry to disappear, as it is something that is really hard to beat." For this reason, Martinos says Signal Ocean was created in respect to the existing market structure, and serves it without trying to change it.
"Signal Ocean was created in respect to the existing market structure, and serves it without trying to change it."
A second taboo has to do with the mathematic problems that need to be solved in order to blend all the available information into useful lists on the platform. Yet, as it turns out, "there is a mathematical parallel between the software we're building here and autonomous car technology," explains the shipping mogul. "There are not many teams in the world that can work on producing reliable autonomous cars and the same is true for shipping software that optimally blends information the way our platform does."
Lastly, another common concern is that new technologies will come at odds with brokers and their role in ship management. However, in this case, Martinos says the purpose of Signal Ocean is quite the opposite: "Brokers play a vital role in the shipping industry and global shipping supply chain by routing the correct information and helping people find the correct cargo or ship; we are trying to embrace that philosophy and designing a software to work for all three stakeholders – charterers, ship owners and brokers."