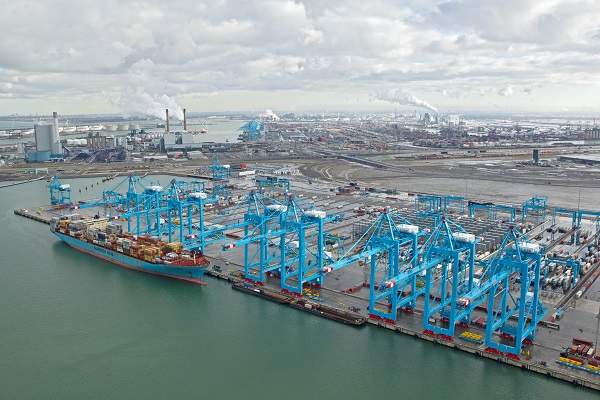 Today's ports are complex networks spanning a wide number of stakeholders, from port operators and authorities, to hauliers and shipping companies. However, experts from the Boston Consulting Group (BCG) claim that some aspects of port management are stuck firmly in the past, with paper-based documentation and manual labour still the order of the day.
"This is clearly not a business which is ahead of the pack in terms of digitalising or using new technologies," says Francois-Xavier Delenclos, BCG director and co-author of a recently released report entitled 'To Get Smart, Ports Go Digital'. "At container ports especially you are still running fairly big yards with very limited systems and it's still very manual in the way you are moving boxes around."
As global trade has increased, vessel sizes and cargo volumes have surged upwards, placing additional pressure on ship berths and yards. Ports are therefore becoming increasingly interested in smart solutions that will help optimise operations, promote efficiency and reduce logistics costs, all without requiring major investment in new infrastructure and equipment.
"Ports want to improve their operations because if they don't, they're not going to be able to put as many boxes through every year and they're going to have to build new infrastructure, when what they would rather do is have their own infrastructure," says Alexander Rasmussen, BCG principal and another co-author of the report.
The move towards Internet of Things (IoT) technologies has led to speculation about the potential of truly futuristic technologies, from augmented and virtual reality solutions, to autonomous ships. However, for now, here are a few examples of ways in which ports are becoming smarter.
Improving efficiency with smart sensors
Smart sensors can be deployed at ports to help monitor the condition of vital infrastructure, helping operators to schedule predictive maintenance and reduce the need for annual inspections. Data collected from sensors provide a variety of applications for port operators. Rasmussen talks about the potential, for example, of pile head sensors in quays, which allow ports to track wear and tear and monitor the impact of unloaded cargo.
How well do you
really

know your competitors?

Access the most comprehensive Company Profiles on the market, powered by GlobalData. Save hours of research. Gain competitive edge.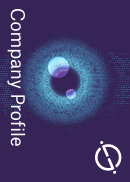 Company Profile – free sample
Thank you!
Your download email will arrive shortly
Not ready to buy yet? Download a free sample
We are confident about the unique quality of our Company Profiles. However, we want you to make the most beneficial decision for your business, so we offer a free sample that you can download by submitting the below form
By GlobalData
"The Port of Valencia recently installed a network of 'black boxes' on 200 cranes, straddle carriers, trucks and forklifts."
Recently, the Port of Rotterdam and IBM commenced work to create a centralised dashboard application that will collect real-time water, weather and communications data, which will be used to reduce wait times, determine optimal times for ships to dock, load and unload, and enable more ships to enter the port. Sensors will be installed across a massive 42km stretch, spanning the port's quay walls, roads and mooring posts.
"I think in the general sense the technology has been around for a while but the challenge has been the cost," says Rasmussen. "What you've seen in the last ten years or so is the cost of sensors coming down to a level where you can much more easily deploy them in various applications."
Monitoring systems can also help enhance cargo handling at ports. The Port of Valencia recently installed a network of 'black boxes' on 200 cranes, straddle carriers, trucks and forklifts. The systems collect a range of information, such as their location or energy consumption, which could help terminal staff find ways to reduce idle time.
Environmental protection is another area where connected technologies are turning the tide. Smart illumination systems installed at the ports of Valencia and Hamburg light up only when vehicles are in close vicinity, a measure that is said to have cut energy consumption by 80% at Valencia, according to BCG.
Enhancing collaboration between port stakeholders
Rasmussen says the future could see increased investment in solutions that allow information from a variety of sources to be centralised on one digital platform, before being shared across port stakeholders. The Port of Hamburg's control room software, Port Monitor, updates land and sea partners with a variety of centrally gathered information, including vessel positions, water level data, available berths, current construction sites, and bridge heights and widths.
"A new blockchain system created by local start-up T-Mining allows for so-called 'digital rights' to be transferred between forwarders."
"One of the areas where I think we will see change going forward is integration of all the different stakeholders in a port," says Rasmussen. "These solutions that create a single platform for port stakeholders to interact – whether it's blockchain or a single ecosystem for managing all the land-side logistics like in Singapore – that type of solution is going to become more and more prevalent in the next couple of years."
Beyond moving cargo effectively, one aspect that could be enhanced by data sharing is the customs and collections process. Blockchain has been cited as a potential disruptor in this area, as it offers a decentralised ledger that allows data to be stored in multiple locations. According to BCG, it could eliminate the need for paper-based bills of lading to track the origins of containers, saving hundreds of hours of labour for shipping companies and port workers.
As part of its Smart Port programme, the Port of Antwerp began exploring the potential of blockchain for container collection last year. In the past, to collect containers truckers would require a PIN code generated and sent to them via a number of parties, such as freight forwarders and shippers, through insecure methods.
A new blockchain system created by local start-up T-Mining allows for so-called 'digital rights' to be transferred between forwarders. Once the right is transferred, the sender no longer owns it, meaning only one trucker can turn up to securely collect a container. And with a whole network of nodes (computers operated by participating partners) validating the transfer, the potential for fraud is vastly reduced.
Digital tech helps to improve traffic flows
Increasing cargo volume at the world's busiest ports can lead to clogged up roads and bedlam at berths. Persistently long turnaround times at the Port of Montreal recently led some frustrated trucking companies to increase their 'wait' rates to $75 per hour per container.
Ports are therefore looking to more digital means to improve traffic flows. Terminal appointment systems, for example, allow trucking carriers to reserve specific times for dropping off or picking up freight. This reduces turnaround times, and prevents incoming traffic from sitting idle on roads, belching out pollutants that affect air quality.
"Smart solutions are not one-size-fits-all, and that ports need to prioritise investment based on the specific issues they are facing."
Over the past couple of years, the Port of Singapore has steadily digitised its land-side ecosystem. Specialised booking facilities at inland terminals, empty container depots and warehouses allow for the regulated arrival of trucks. Drivers can use a smartphone app to receive directions on where to proceed within yards, and receive notification when cargo is ready for pickup.
Delenclos says that although appointment systems are already in existence, the provision of data could allow ports to be managed comprehensively in real-time. He makes the comparison with modern airports, which are able to ensure no flights land within the same time period, despite the sheer number of aircraft and airlines being dealt with.
Truck appointment systems are just one example of a data-sharing service that could provide ports with entirely new revenue streams in the future. However, like blockchain and other connected technologies, it will take time for ports to adopt these, according to Rasmussen.
"The actual underlying technical solution there is well-established but the trick is basically driving adoption and how to create the right incentives to book their slots in advance, not just rock up when it suits them," says Rasmussen. "I think even though the technology sometimes is there, there's still an implementation challenge."
Both Rasmussen and Delenclos say that while new ports like those being built in the Middle East will incorporate digital technologies as part of their construction, many could face challenges updating their legacy systems. They stress that smart solutions are not one-size-fits-all, and that ports need to prioritise investment based on the specific issues they are facing. Bigger intermodal ports should think about implementing systems to monitor traffic flow and reduce bottlenecks, while emerging ports should focus on making business easier through data-sharing platforms, for example.
Nevertheless, it's clear that many ports are already competing to lead this new digital revolution, and are poised to reap the benefits.