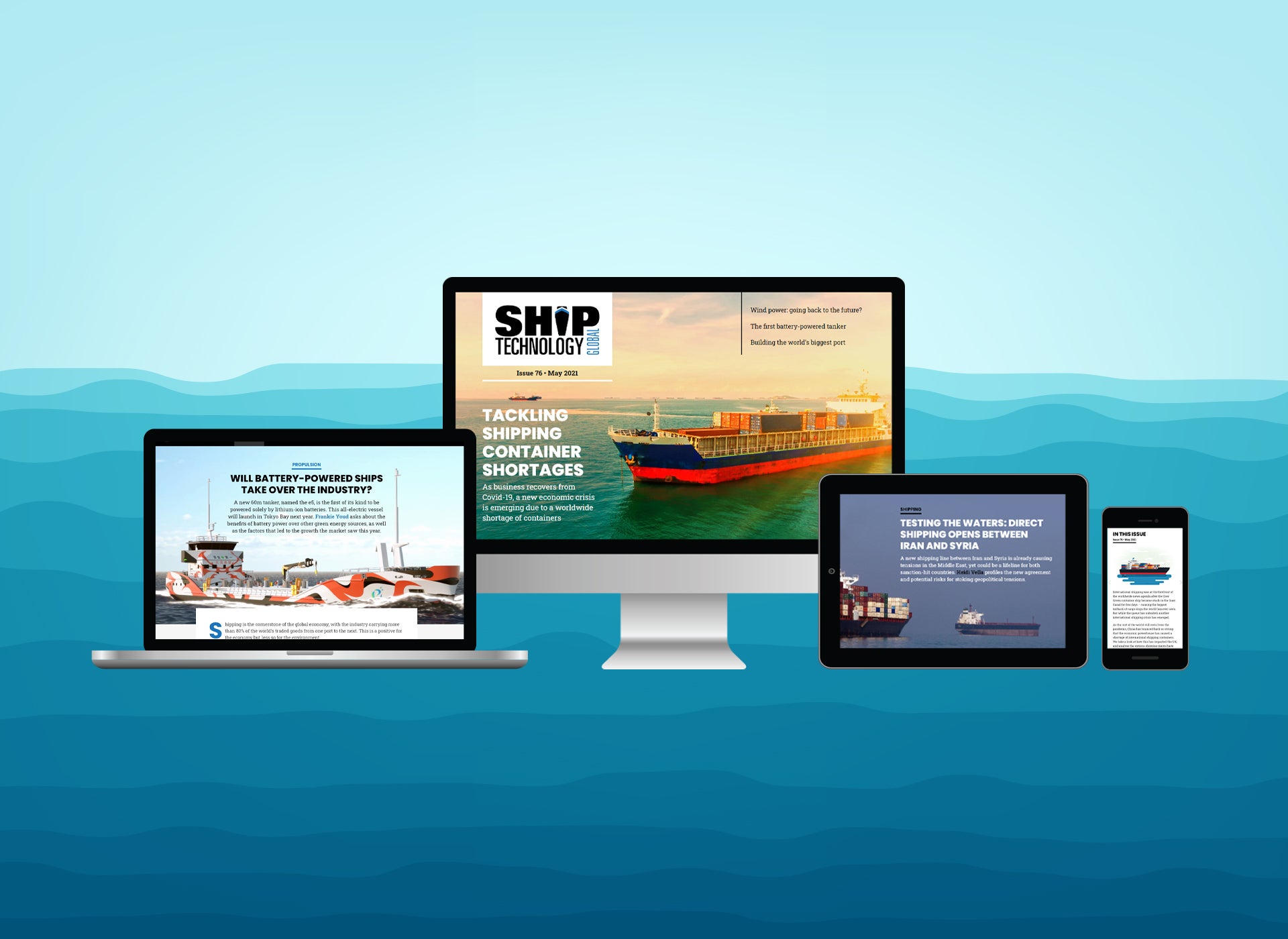 Whether you are on a desktop, tablet or smartphone, you can read the magazine for free online.
In this issue:
Will battery-powered ships take over the industry?
A new 60m tanker, named the e5, is the first of its kind to be powered solely by lithium-ion batteries. This all-electric vessel will launch in Tokyo Bay next year. Frankie Youd asks about the benefits of battery power over other green energy sources, as well as the factors that led to the growth the market saw this year.
Neptune Declaration: has anything changed for stranded seafarers?
More than a year into the Covid-19 pandemic, the situation hasn't improved much for seafarers. Will the Neptune Declaration, the industry's latest pledge to bring crews home, help or are there more effective ways to conduct crew changes? Ilaria Grasso Macola finds out.
Testing the waters: direct shipping opens between Iran and Syria
A new shipping line between Iran and Syria is already causing tensions in the Middle East, yet could be a lifeline for both sanction-hit countries. Heidi Vella profiles the new agreement and potential risks for stoking geopolitical tensions.
Size matters: Inside the Tuas Mega Port project in Singapore
The biggest port infrastructure in the world is scheduled to open its first two berths in 2021. Julian Turner gets the inside track from Er Tham Wai Wah, chief engineer and senior director at Singapore's Tuas Mega Port.
Q&A: The green potential of wind propulsion with BAR Technologies
BAR Technologies and Cargill are developing WindWings, a new wind propulsion technology that will offset 30% of CO2 emissions, contributing to the decarbonisation of the maritime sector. Ilaria Grasso Macola speaks to the BAR Technologies CEO John Cooper about the project and wind propulsion's green potential.
Preview – Ship Technology Global July 2021
Global media coverage surrounding the Ever Given container vessel becoming stuck in the Suez Canal – resulting in an estimated hold-up cost $400m per hour in global trade – has highlighted the importance of maritime navigation software. We explore how innovations in navigation technology will hopefully prevent such events from happening again.
We profile new voyage planning software, which aims to not just make deliveries arrive on time, but reduce the environmental impact of shipping through route changes brought about through state-of-the-art GPS technology.
We also find out how non-profit organisation Eyesea aims to fight pollution and maritime hazards by creating a unique global pollution map with help from those in the industry.