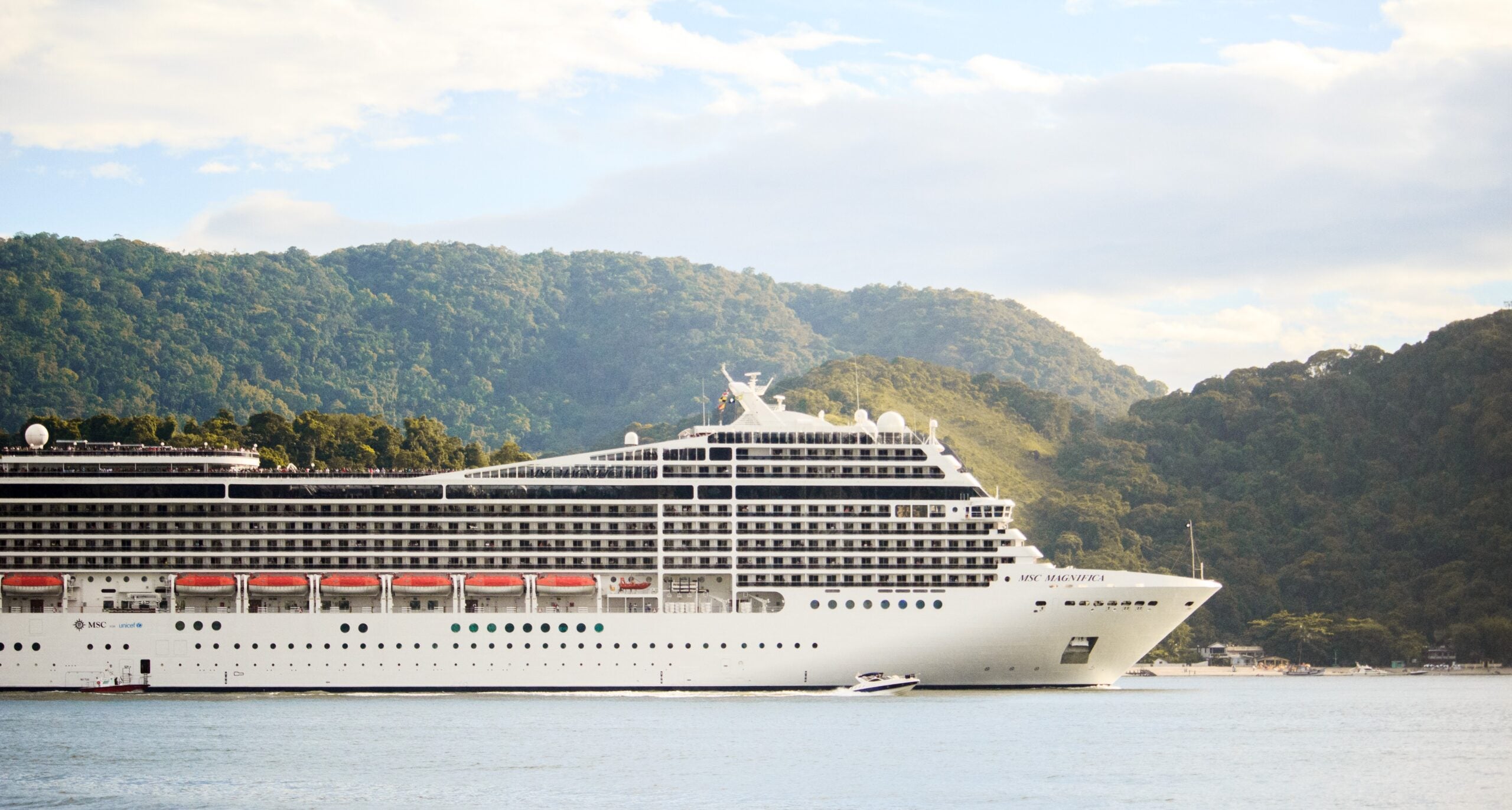 Despite what many outside of the industry think, cruising is coming back. As vaccination numbers near critical mass and nations around the globe start easing travel restrictions, the next 12 months will see a real upswing for a sector that has struggled with intermittent lockdowns and dubious consumer optimism.
However, there is still a danger that the long-term impact of the pandemic could cause serious problems for cruise operators after the fact, so it is imperative that companies tread carefully. Aside from the obvious growth in the importance of safety and hygiene in cruise, and across all of travel and tourism, there are a host of trends we can expect to grow in importance over the coming year.
Many of these were on the rise pre-pandemic, so will come as no surprise to those who have been keeping their fingers on the pulse of cruising. However, the pandemic has spurred some new trends whilst accelerating the adoption of existing ones.
Premium and personal cruises
Certain cruise lines continue to differentiate themselves in the market in order to attract high-spending tourists. The growth of yacht tourism is a key indicator of this activity. Cruise lines such as Seabourn, Regent, and Silversea are examples of cruise companies that offer a superior experience in quality compared to standard cruise lines that focus on more mainstream markets such as families.
Premiumisation is more popular with older generations in general, and therefore luxury cruises are more likely to carry passengers over the age of 50. However, it is important to note that while premiumisation does affect multiple markets, much of it relies on the individual's available income, which is why different age groups are likely to spend different amounts.
Furthermore, this also explains the product placement of luxury cruises, focusing on sophistication and elegance. Reviewing promotional material from Crystal, Silversea, and Seaborn, the use of older age groups is ever-present, reflecting both consumer sentiment and their market positions.
Elsewhere, cruises that engage with customers on multiple channels can gather more detailed customer behaviours and insights, allowing them to create personalised offers. However, in 2021 the customer is barely aware of these 'conversations' with the cruise company. App usage, digital keys, credit cards, and on-sight purchases, such as room service and food and beverages, are all common contact points.
Customers unconsciously give the company information about their behaviour, personality, and spending habits. Some critics could see this utilisation of data as intrusive. However, there is an apparent demand from consumers that this is what they want. This suggests that cruise companies that are actively engaging in AI, big data, and machine learning are following this trend, and it could stand them in good stead for the future.
Health and wellness
Wellness tourism is one of the fastest-growing tourism sectors in the world, with the Global Wellness institute projecting it to be worth approximately $639bn by 2024. Between 2014 and 2019, inbound tourism visits to spas increased at a CAGR of 6%, highlighting considerable growth in the sector before the pandemic. In addition, health and wellness tourists are likely to be high spenders, making them an attractive market for cruise operators.
The effects of the pandemic have accelerated demand for products that promote both physical and mental wellbeing. In addition, the pent-up need for spaces and escapism will fit in well with various cruise itineraries, which will focus on physical activities, open areas, and wellness for 2022.
However, onboard facilities need to improve or be adapted. While newer cruise ships appear to be more in line with the trend, many older cruises focus on only the core elements, such as gyms and spas. These need to be extended to other areas of health and wellness, including an extensive itinerary focusing on numerous areas regarding fitness, mindfulness, and nutrition.
Moving forwards, we are likely to see more cruises invite guest fitness practitioners, mindfulness teachers, celebrity dietitians, or self-help authors to add value and legitimacy to the experiences on the cruise.
Health and wellness cruising is yet to meet the mainstream, but the impacts of the pandemic could change that. While many cruise lines offer extensive health and wellness packages, very few explicitly position themselves as a 'health and wellness cruise', which could open an opportunity for a new specialist niche into the market.
The post-pandemic problems for cruising
Many companies have managed to secure loans and been able to fund a financial restructure. In 2020, this was good news and was able to prevent many cruise lines from going out of business, by making the companies more financially robust and sustainable in the future.
However, the repayment terms for these loans are strict, and many cruise operators are relying on a swift uptick in demand from 2022 onwards. This has put significant pressure on cruise liners to attract enough tourists to pay off their debts and turn a profit.
The problem is that the industry has not yet settled into post-pandemic operations, and the immediate future of the cruising industry remains relatively uncertain. Just as the pandemic appeared to be easing, the emergence of the Omicron variant reignited consumer fears surrounding international travel.
This will have a damaging effect on several cruise operators and consumer confidence, leading to more cancelled itineraries and requests for refunds. The knock-on effect could mean that old debts and loans cannot be repaid, leading to more cruise companies filing for insolvency. As such, the industry will most certainly experience more casualties over the next 12 months.
While changes in market tastes will give some cruise operators an opportunity, many could fall behind at the worst possible time. At present, 2022 is a pivotal time across the travel and tourism industry. The millennial and Gen Z markets are driving technological changes, changing the way that companies engage and promote their products. Cruise lines that do not meet this trend are at risk of being left behind.
However, those that invest in changing consumer demands are also in a risky position due to the financial burden of the pandemic. Investing in advertising campaigns and innovating a product can be expensive and does not necessarily equate to success.
The changes in demand due to the pandemic have also made the market less predictable, and it remains difficult to ascertain whether changes are temporary or not. Although demand will eventually recover by 2024, consumers' tastes are still unknown.
Opportunities as we emerge into a new normal
Despite this initial hardship of the pandemic, it has presented some surprising opportunities for cruise operators to supplement their income with more domestic services. These include both coastal and river cruises, which have managed to keep the cruise industry afloat during 2020 and 2021. Consumer sentiment to domestic holidays is still warmer than international holidays.
This is particularly the case with older travellers, who are more likely to book a cruise holiday. Older travellers are more at risk of underlying health issues adversely affected by the Covid-19 virus. Due to the heightened risk of international travel, many are opting for domestic holidays instead.
Those who do choose international travel will be using vaccine passports. Vaccine passports provide a significant opportunity for cruises to operate at a higher capacity and with greater safety. In addition, many travellers concerned by Covid-19 will be given some reassurance. As a result, many cruise operators have anticipated a potential boom for 2022/23, with some cruise ships adding itineraries globally.
The pandemic has helped spearhead technological enhancement across all hospitality sectors, not just cruises. Although contactless technologies have been available within the sector for several years, the demand for these technologies has grown substantially.

Contactless technology further assuages concerns revolving around Covid-19, allowing travellers to move throughout ships with reduced contact through doors or when purchasing items. And when combined with apps, they streamline the booking process for spas, restaurant tables, or other onboard activities, providing a more convenient option for guests.

However, they also have the potential to give operators real insights into consumption habits should they track the use of these devices. Like with personalisation, those companies that make use of this data will have a powerful tool when it comes to understanding their customers' wants and needs.