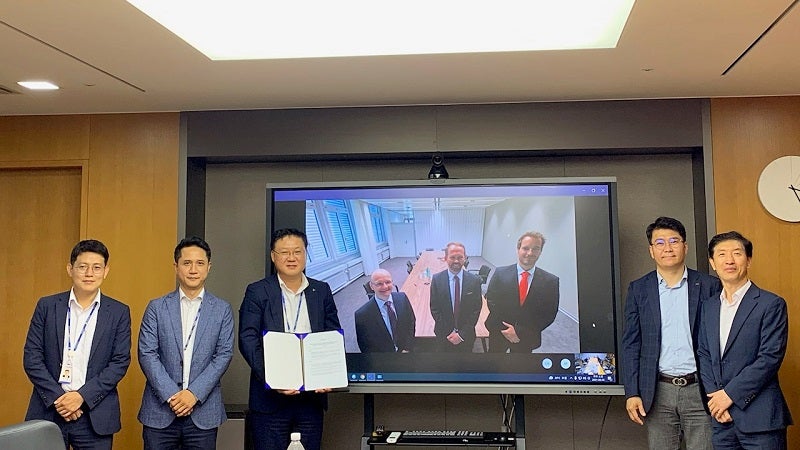 Hyundai Heavy Industries' unit Hyundai Global Service (HGS) has partnered with ABB Turbocharging to provide an engine part-load optimisation (EPLO) service for sustainable shipping.
This service will enable shipowners to reduce emissions in accordance with the International Maritime Organisation's (IMO) requirements.
Through this offering, shipowners are expected to identify an 'optimum power range' for engine power limitation. It is also said to help cut down fuel usage and maintenance expenses while optimising combustion within the condensed load range.
The partners will offer a complete turnkey package, including turbocharger retrofit solution, engines and NOx certification, which will be backed by digital technologies that will oversee the in-service functioning of the turbochargers and engines.
The firms will provide different kinds of optimisation to meet specific client requirements and ship operating profiles.
They will be responsible for deploying wastegate, engine derating and turbocharger cut-out.
ABB and HGS will be able to handle the projects autonomously in every case.
ABB Turbocharging global service sales head Dirk Balthasar said: "We see part-load optimisation as an important part of maximising the benefit of engine power limitations and ensuring that the engine system operates optimally at its new loading. With HGS' engine technical service capabilities and experience of project management, and ABB's turbocharging know-how, upgrade capabilities and unique software solutions, this partnership offers a holistic solution that will be hard to find elsewhere."
As part of the service, shipowners will receive the benefits of ABB Ability Tekomar XPERT, an engine diagnosis tool, to improve their operations on an ongoing basis.
This solution provides customised advice based on real-time, in-service data that enables shipowners to further minimise fuel expenses and carbon emissions.
Last month, ABB launched a new solution for merchant marine applications, the C-CAMs automation solution for vessel systems, power management, cargo control and tank gauging.